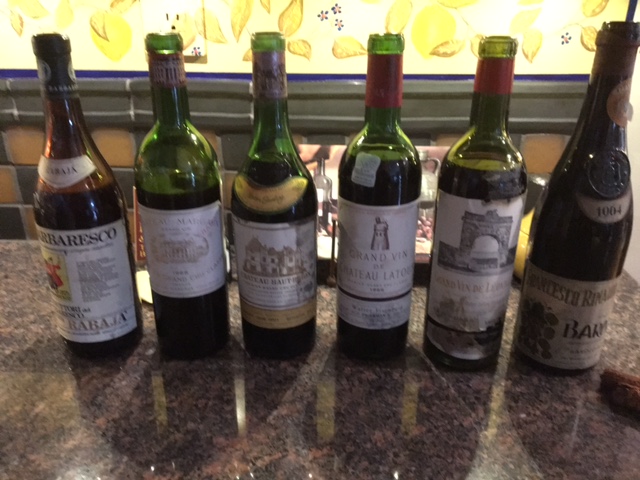 We were contacted by a couple in East Greenwich, RI to do a Wine dinner that was to be set around the gentlemens' of the house Wine Collection. He wanted items with a lot of fat on them to compliment the Bordeaux Wine we was going to serve.
The house had a stunning wooded landscape perfect for a backyard dinner party, but with bugs and the weatherman saying the change of rain, the dinner party was set in their three season porch adourne with white linens and a Maize color runner accented by blue water goblets. We brought the outside in with a flower arrangement of blue hydrangea and white roses.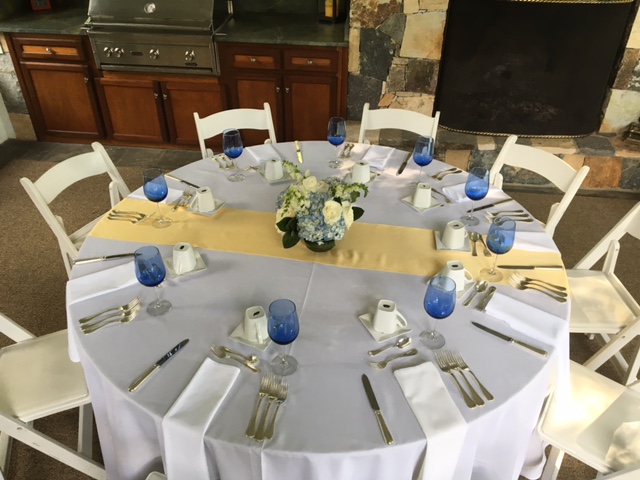 Before dinner was Served the guest were treated to French Champagne and an international assortment of fine cheeses accompanied by Fresh Strawberries and Red Grapes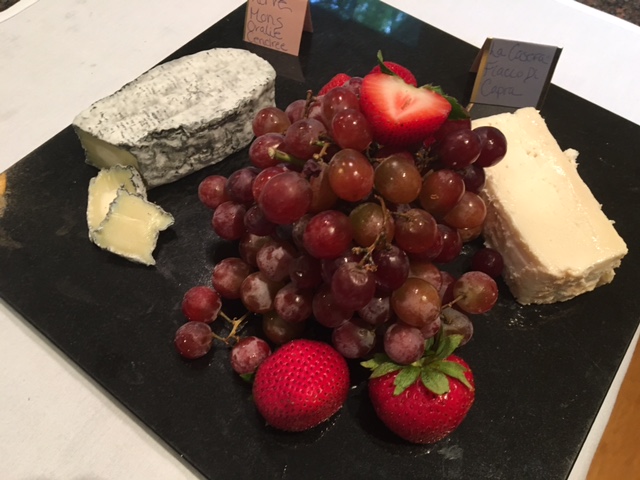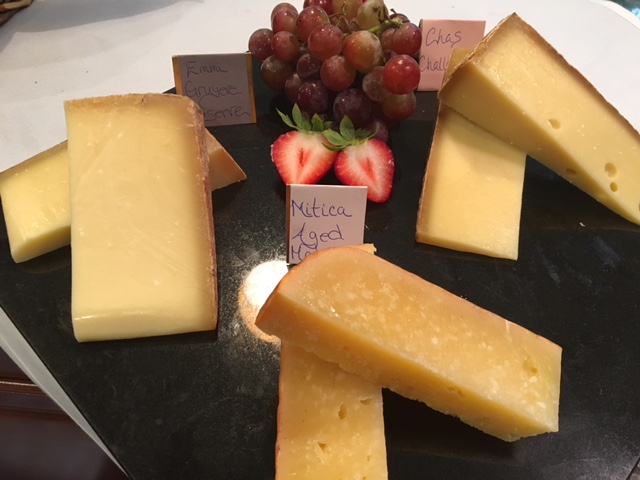 We were delighted by the couple with a tour of their wine room. Their wine collection was very impressive. We have to say that this wine room was a Sommelier's dream room to have in any house.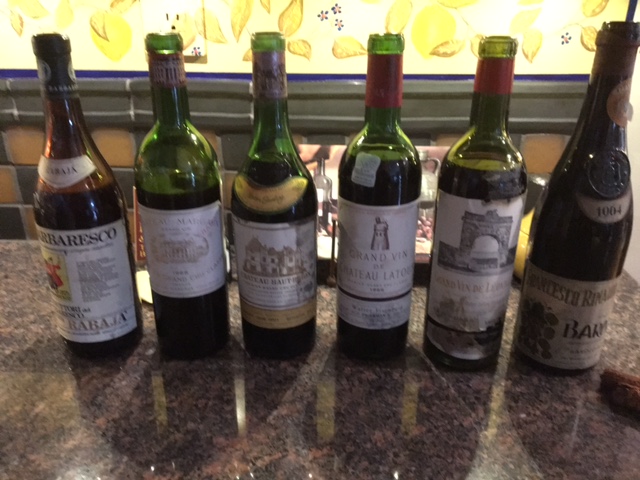 Soon after Butler Style Passed Hors D'ouevres Started, first starting with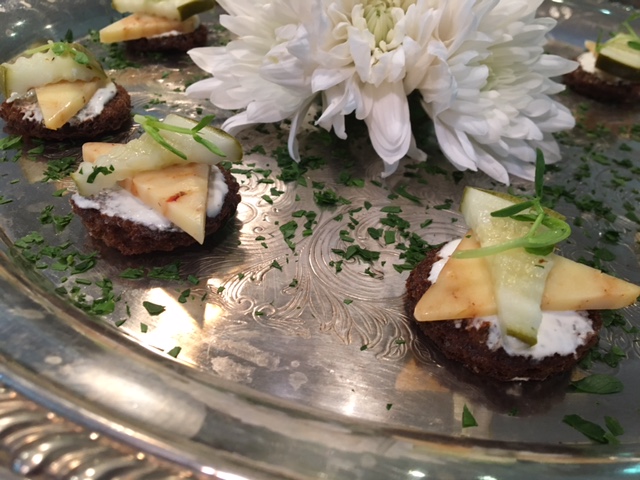 Pumpernickle Snicker-
Dill Pickles with Tzicki Sauce on a Pumpernickle Round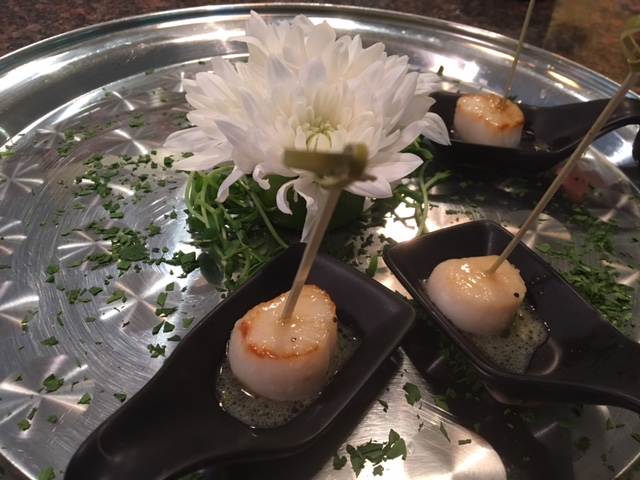 Pan Sear Scallop with a Lemon Butter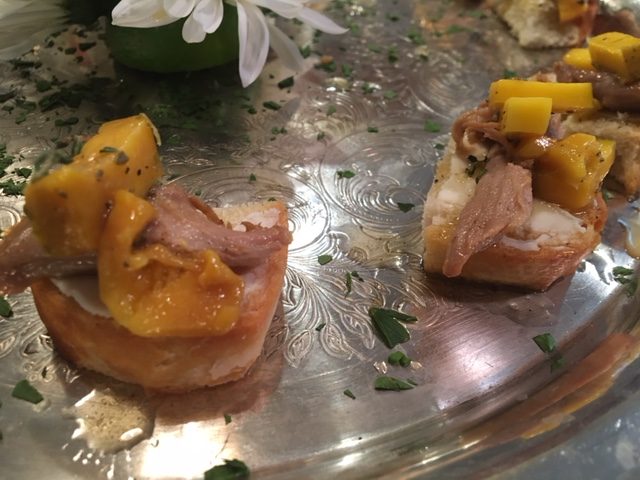 Roasted Duck with Mango Chutney and Goat Cheese Crostini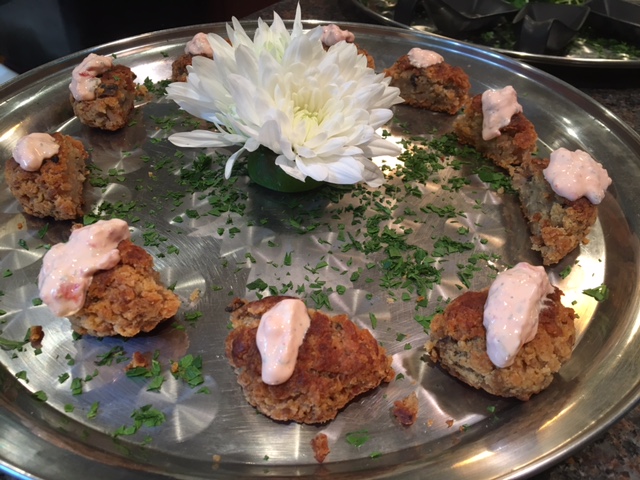 Wild Mushroom Risotto with a Roasted Red Pepper Creme Fraiche
The Guests were seated and it was time to serve the first course.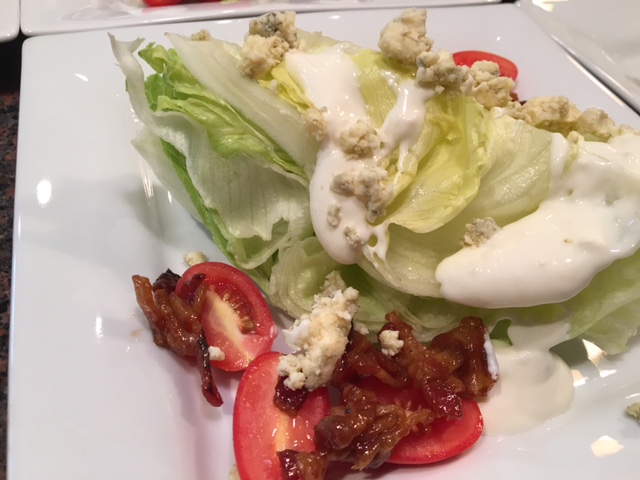 Nothing is more Classic than a Lettuce Wedge Salad. Our Chef put her own spin on it by having Maple Candied bacon on it, Garden Fresh tomatoes, Blue Cheese Dressing, Topped with Crumbled Blue Cheese.
Entree Course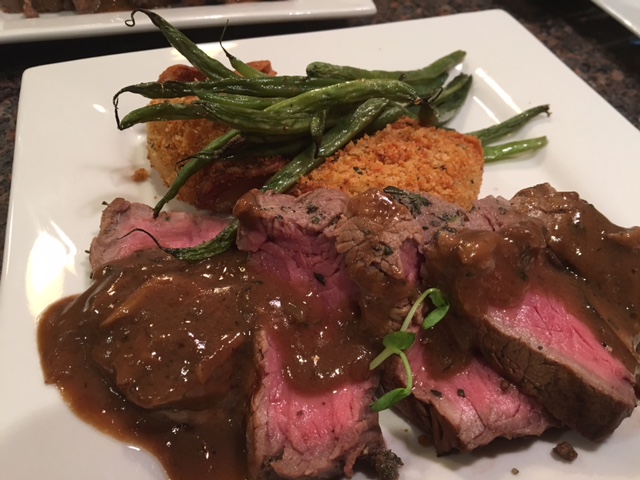 Grilled Sliced Beef Tenderloin with a Cognac Mushroom Demi Glace Served with Hasselback Potatoes and Roasted Green Beans.
This beef tenderoin was so tender and moist, it was simply unbelievable. Some of the guests were coming up to our chef asking her how to prepare the samething at home.
Dessert Course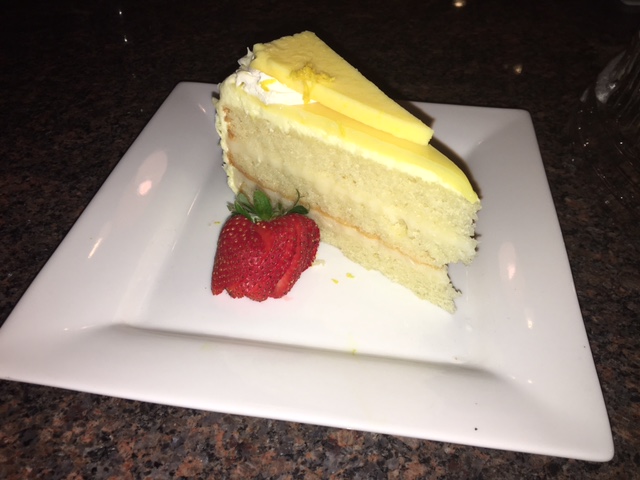 Our pastry chef did a great job with the Lemoncello Cake which was Three layers of moist white cake filled with a tart lemon cream topped with a lemon buttercream and lemon ganache. Garnished with Fresh Strawberries on the side.
Can you say heaven on a plate?
After the guests left, we broke down the tablescape, cleaned the dishes, washed the wine glasses and made it look like we were never there.
Catering: Cozy Caterers
Rentals: RI Rentals
Venue Location: Residence in East Greenwich, RI
Floral Arrangement: Golden Gate Studios