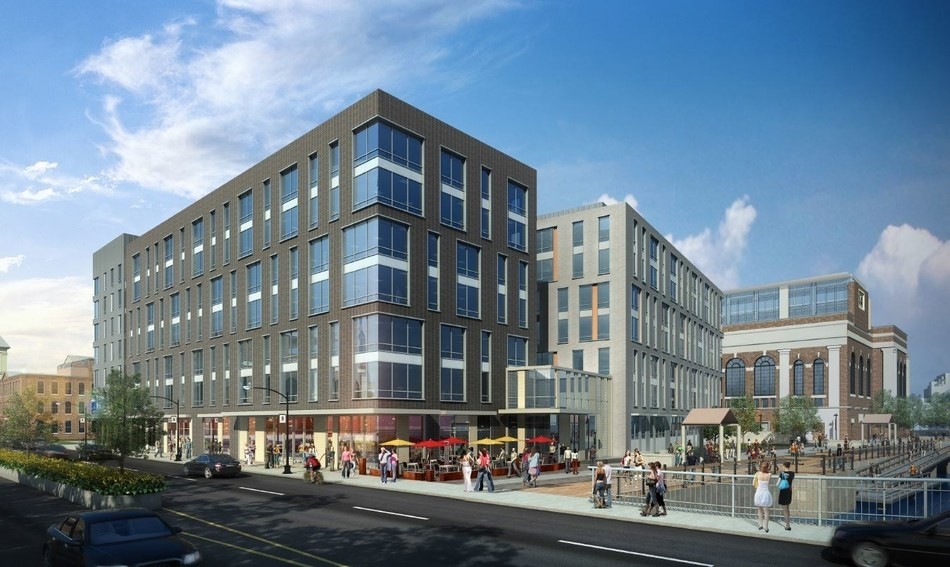 According to their website, River House, the new riverfront multi-use residential community, located in the expanding Providence Innovation & Design District, features studio, one and two bedroom apartments in Providence, RI with spacious layouts and amenities that welcome you home. They had their ribbon cutting on June 20, 2019 with Governor Raimond and other state officials present.
The River House Apartment complex is apart of the revitalization of the jewerly district. The recent drop in the unemployment rate, apartment complexes like River House have been very popular to urban living.  Their motto is Live, Work, Play, Learn and Thrive which is very suiting since you are a very short walk to the Providence River and the great restaurants on South Main Street and Wickenden.
During their opening their guests were excited sample sweet and savory menu items from some of Rhode Islands best resturants in the area including oysters from  Matunuck Oyster Bar  . Knead Donuts  provided a delicious and amazing donut wall.
The District provided homemade meat balls and Bruschetta with fresh mozzarella as well as a Hummus platter. Bar Louis provided their famous sliders and tator tots that you just cant have one. Jacky's Waterplace and Sushi Bar provide fresh rolled sushi.
Cozy Caterers provided our addicting homemade chips with Gorgonzola and French Onion Dip. As well as the succulent shrimp cocktail with spicy sauce.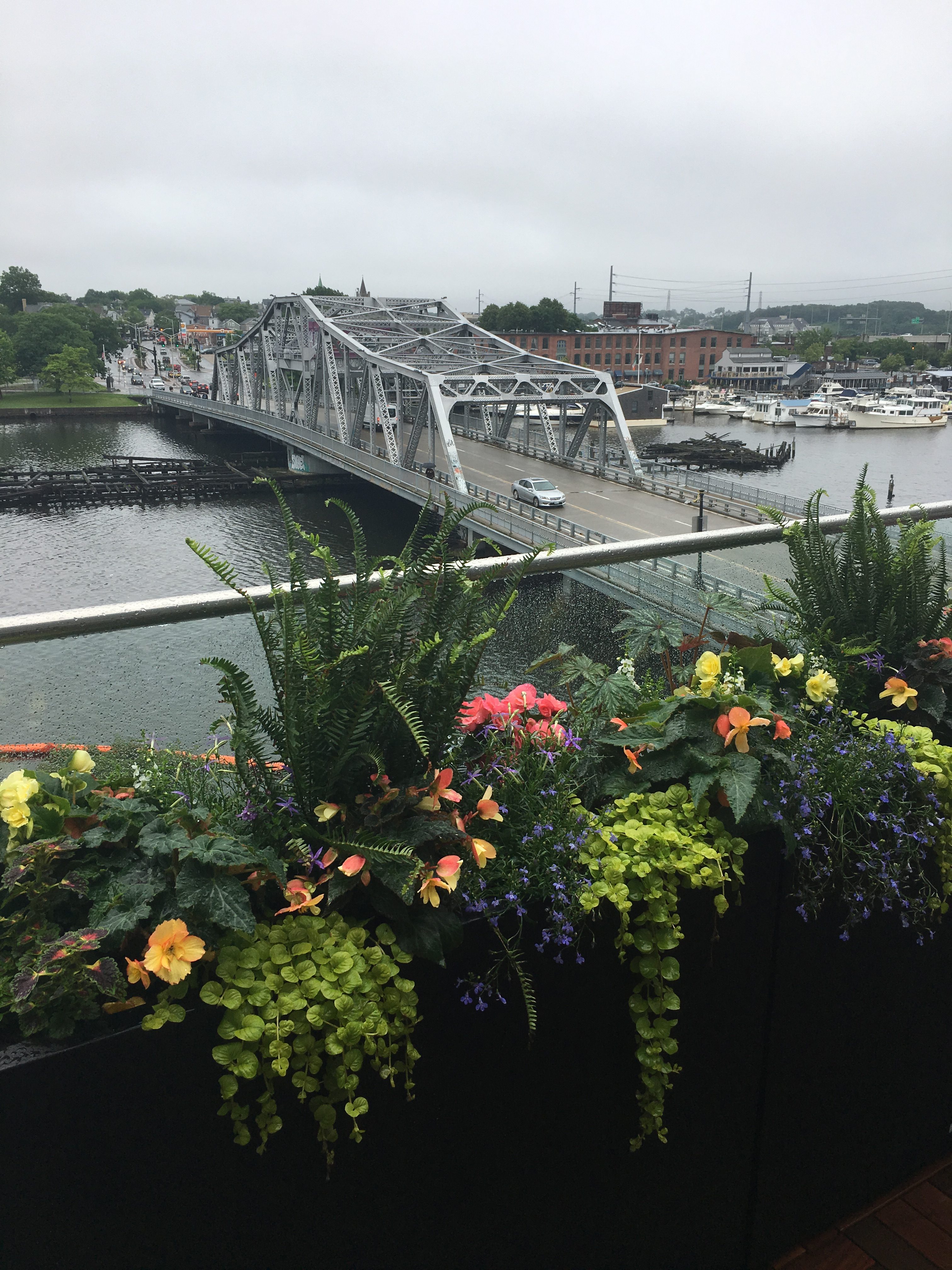 Check out this view from the roof top deck. Imagine being up there with your friends slipping on cocktails and talking about the days events.
Speaking of cocktails, on the roof top deck area, we stationed a bar to make Old Fashioned Cocktails.
Here is a video from Howcast on how to make an Old Fashed Cocktail.
Where the reception was taking place we stationed our Premium Bar Selection from our beverage catering menu:
VODKA: Grey Goose, Tito's
RUM: Captain Morgan Spiced, Bacardi Light
GIN: Bombay Saffire
BOURBON: Makers Mark
WHISKEY: Jack Daniels, Seagrams VO, Jameson
TEQUILA: Jose Cuervo Gold
SCOTCH: Dewars 12 yr, Johnny Walker Red
LIQUEURS: Peach Tree Schnapps, Triple Sec, Midori, Baileys, Kaluha, Sweet and Dry Vermouth
BEER: Harpoon, Heineken, Coors Light, Corona, Sam Seasonal
Venue: River House Apartments
Event Planners: Justin and Vince from ProServ Event Management  Philadelphia, PA
Beverage Catering: Cozy Caterers
Event Staffing: Cozy Caterers