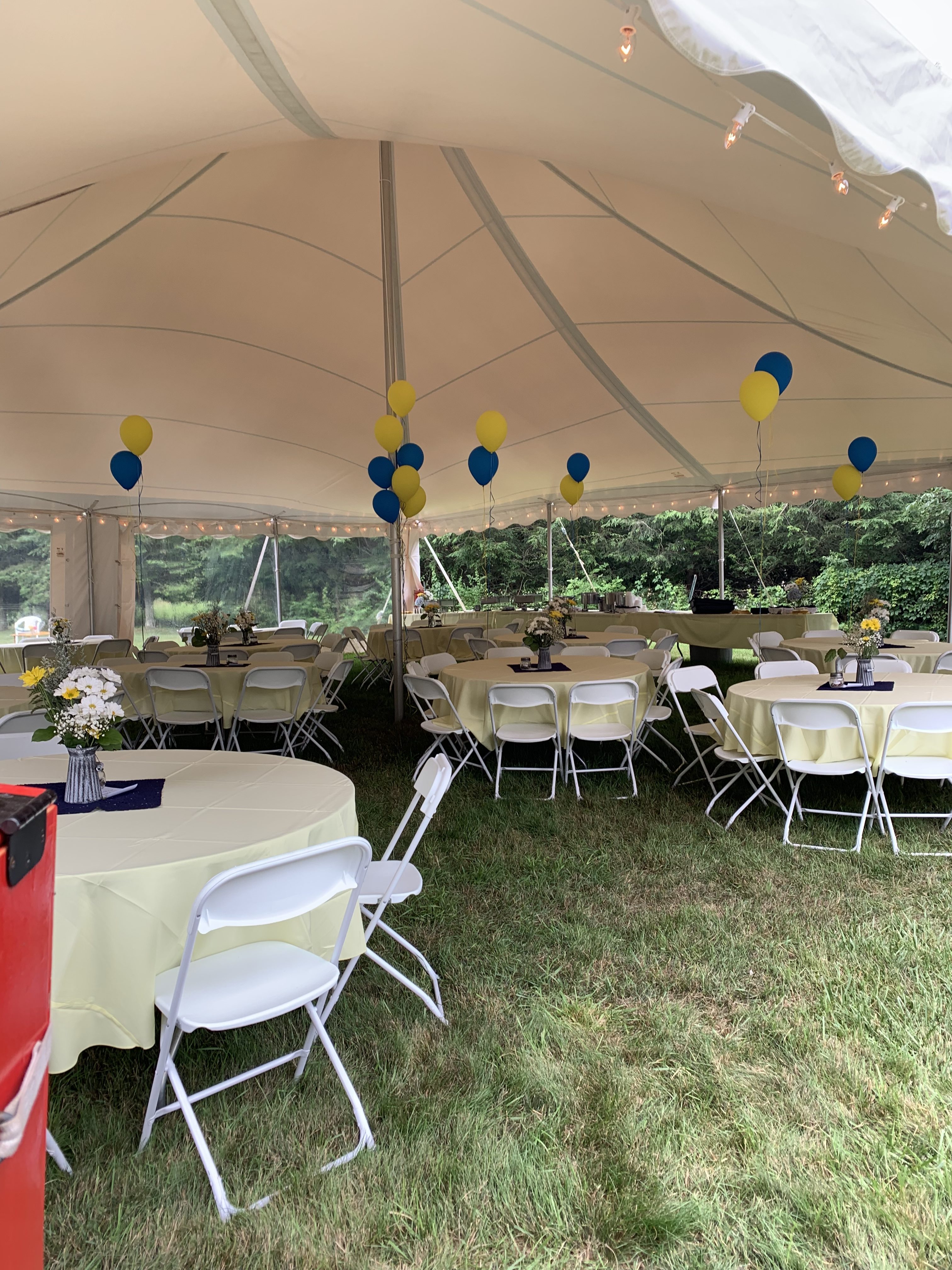 Last year, we had the pleasure meeting Noel to plan a surprise retirment party for her friend Joann this past saturday June 29, 2019. It was such a beautiful hot with a slight thunderstorm summery kind of day. It was the party of the year, a Band, kegs at the bar, bar-be-qued food served in the tent. 175 people celebrating not only Joanns Retirement but 3 more teachers who retired. We absolutely love teachers.
Kegs and the wine were from Christy's Liquors in Coventry RI. Alot and we mean alot of people think they know how to tap a keg, but this is really how you do it. Keg coolers with cold plates inside and a CO2 tank keeping the beer flowing. Also, you need to use 55 gallon garbage bins for each keg and lots of ice. The colder the beer, the less foam will coming out. Using a pump will only give you more foam than beer.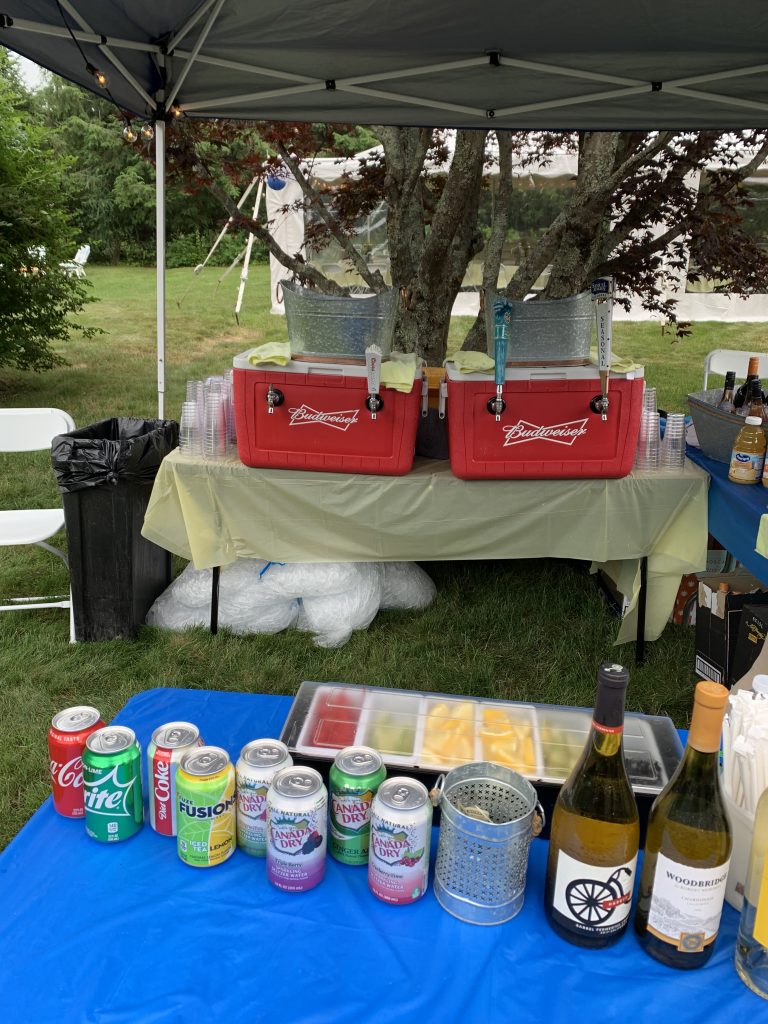 Speaking of the Band, According Image Band Website:
   is a 6 piece band featuring dynamic vocalists Amanda Verduchi and Dan Pepin accompanied by 4 seasoned musicians.
   covers a wide variety of music including Top 40 dance,motown,old school disco,country, and a variety of ballads and standards.
   is also available for ceremony and cocktail hour and as a 7 or 8 piece band with the addition of a sax and or trumpet player.
   performs at wedding receptions, parties and corporate events throughout New England.
Please take a moment to listen to the multi-media samples, and view our songlist. If you have any questions, use the contact form
Stationary Hors D'ouevres were by the pool.
Assorted Cheese & Crackers
A Beautiful Table Display of Domestic Cheeses and a Medley of Gourmet Crackers. Strawberries and
Grapes to accent.
Farmers Market Crudite
Cherry Tomatoes, Baby Carrots, Red Pepper Sticks, Broccoli Florets, Cauliflower Florets and Celery Sticks.
Served with a Roasted Red Pepper Ranch Dip or Curry Dip
From The Buffet- In the Tent
Chowder Station
Selection of New England clam chowder, Manhattan Clam Chowder. served with clam cakes and oyster
crackers
Grandma's Homemade Cornbread
Served with Sweet Honey Butter
Cheese Burgers
with Ketchup and Mustard on the side.
BBQ Quartered Chicken
Hand Sliced Potato Chips
Gorgonzola Dip, French Onion Dip and Bacon Sour Cream and Cheddar Dip
Homemade Pasta Salad
Pasta with cherry tomatoes, Carrots, Red onions and Celery in a Italian Dressing.
Roasted Mixed Vegetables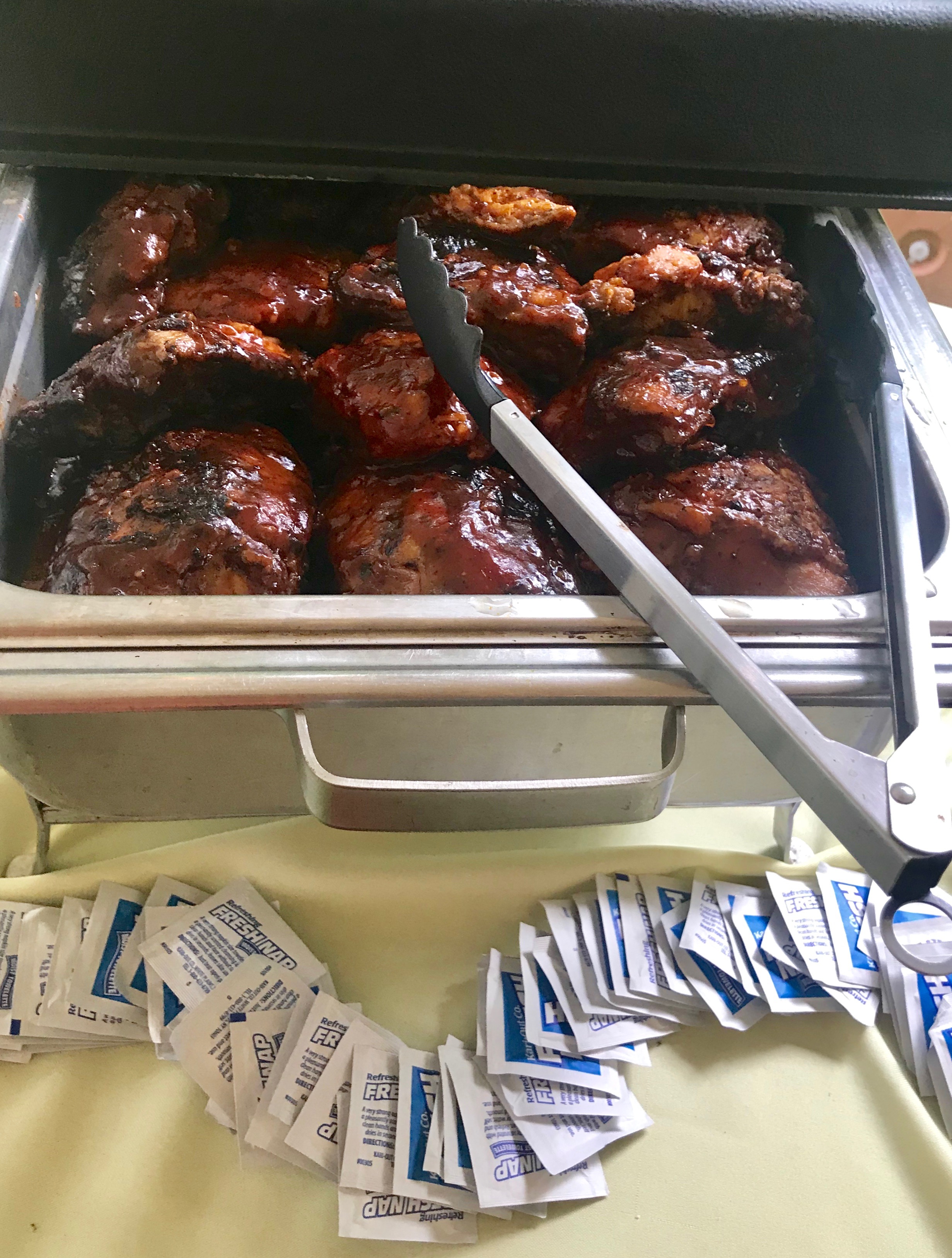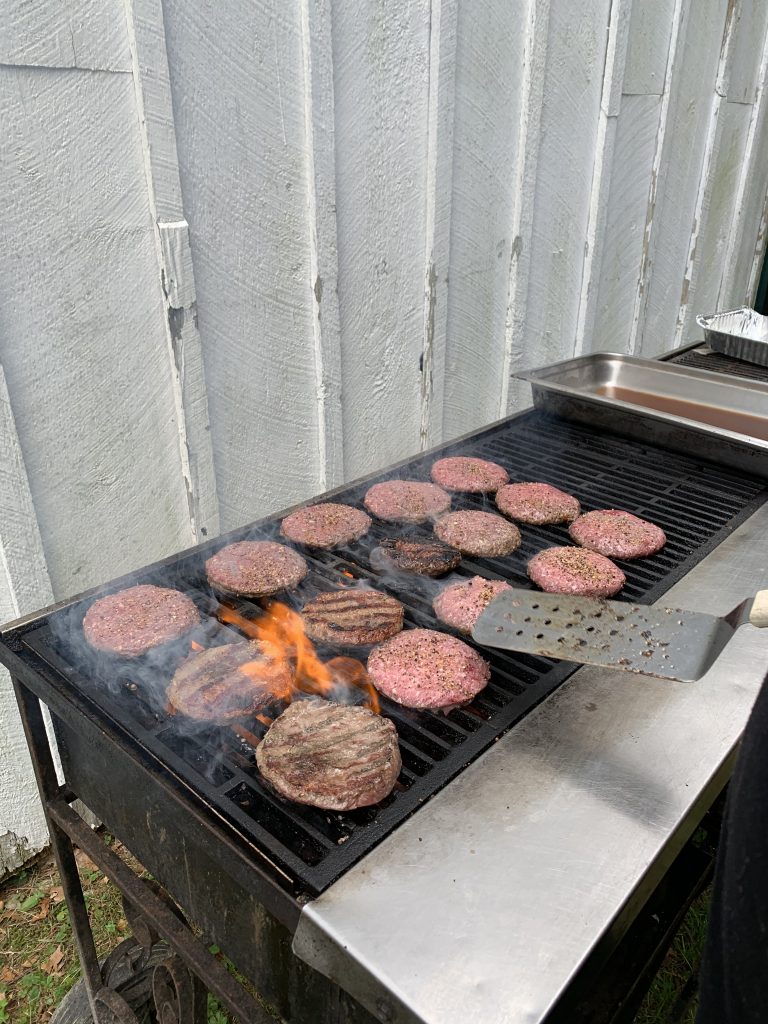 Delicious.
Cake and Coffee were served. Cake was brought by Wrights Dairy Farm in North Smithfield, RI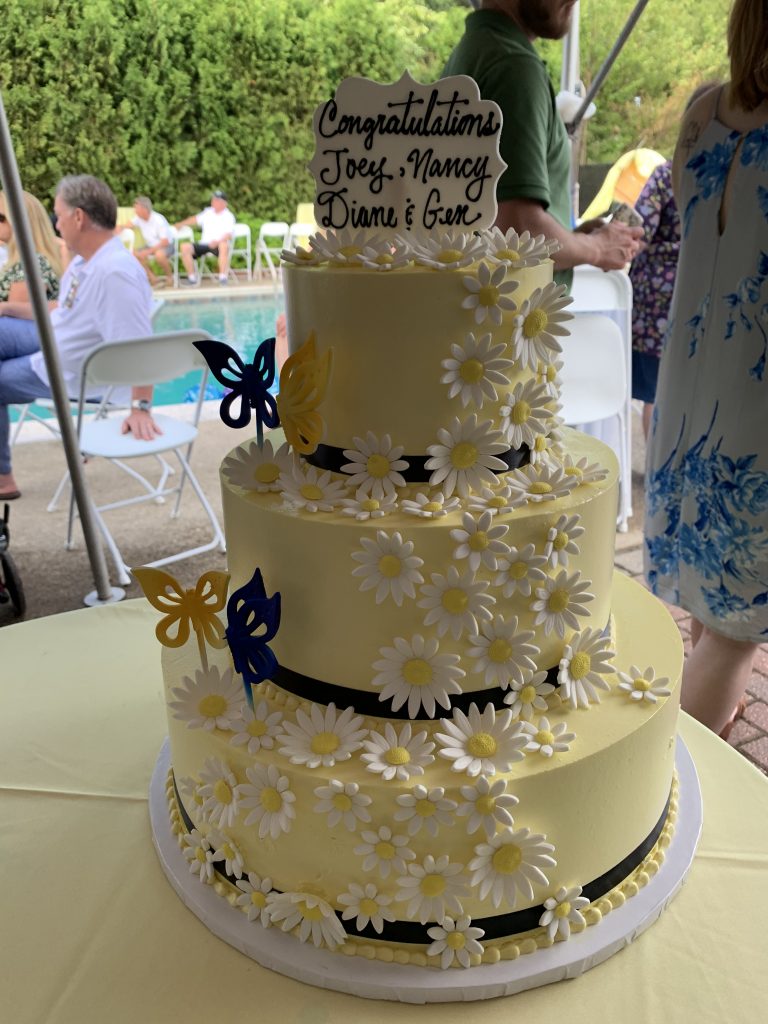 Rentals including tables, chairs linens and tent were brought in by Quality Rental in Pawtucket, RI.
Overall this party was a huge success. Noel gave us a nice shout out before we were ready to depart. We can imagine this party went into the wee hours of the morning.