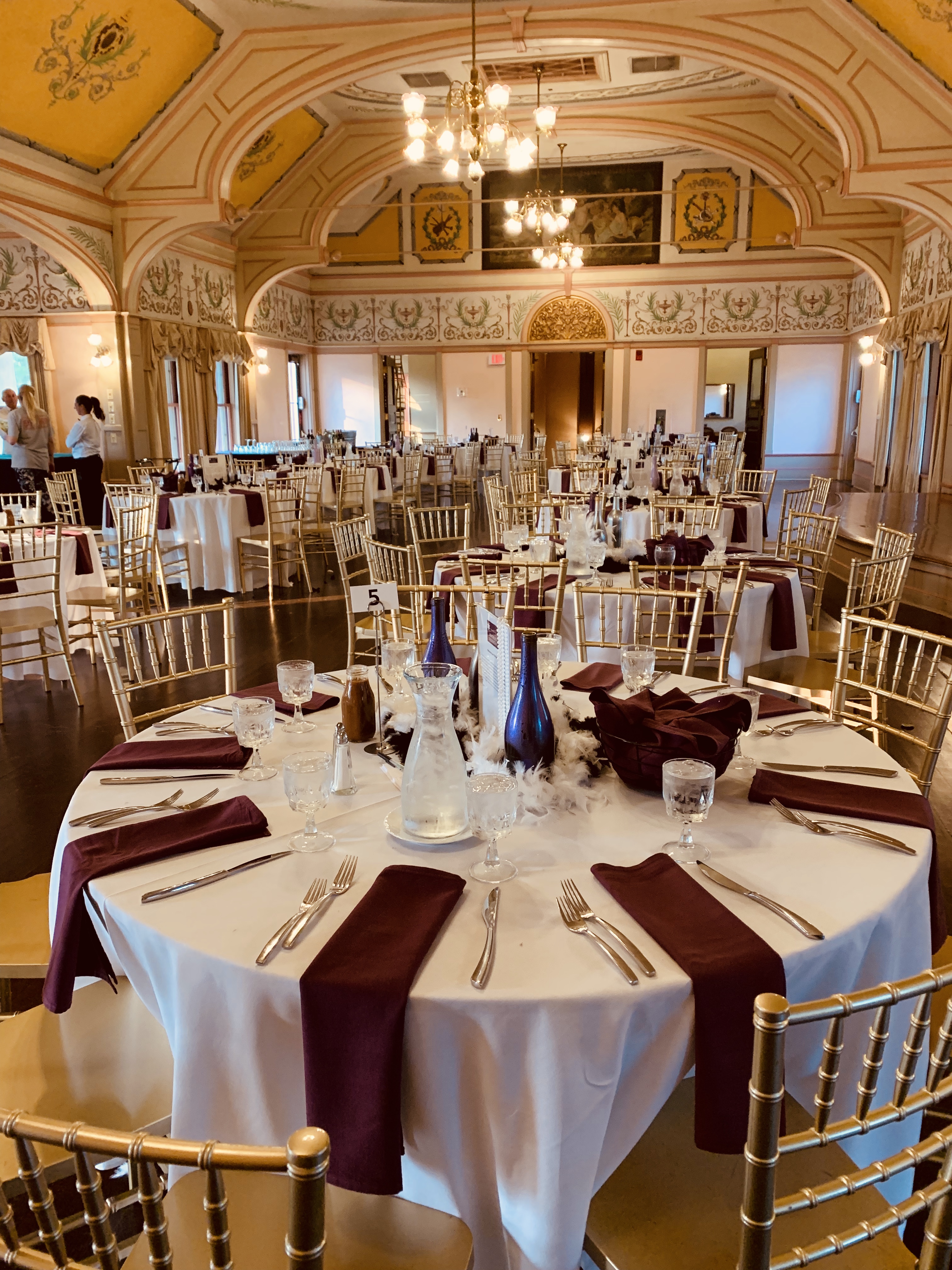 Alzheimers Association of RI fund raiser was held at the Roger Williams Park Casino in Providence, RI. June is Alzheimers awareness month and this fund raiser sure did start the month out right. They had many silent auction items to bid on which was located on the first floor of the casino along with poke and blackjacket tables.
The cocktail reception and a full service bar were available. Cash bar was provided by Cozy Caterers Beverage Catering Team.  The fundraising committee choose a signature drink that looked purple.  The guest thought it was yummy. Here's how to make it:
1 1/4 oz Raspberry Vodka
1/2 oz Raspberry Liquor
1/2 oz Blue Curacao
1/2 oz Cranberry Juice
Pour ingredients into a shaker glass full of Ice. Shake and Strain into a Martini Glass. Enjoy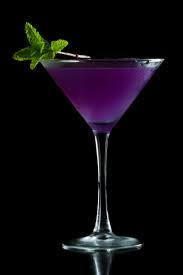 The second floor of the Roger Williams Park Casino was for the dinner reception.
Here's what was on the menu:
Cocktail Hour
Basic Cheese Display
Assorted Cheese Display: With Cheddar, Swiss, Provolone, Dill Havarti and Pepperjack With Fruit Garnish,
Gourmet Crackers and Garlic Crostini
Farm Fresh Vegetable Crudites
Cauliflower, Broccoli, Red Peppers, Carrots, Cucumbers and Celery served with a Sweet Red Pepper Dip 
Dinner
Cozy Caterers to clear salads while the tables are going up for the buffet. Once a table is called up to the
table, clear the salads per host request.
Salad is preset before Guests arrive. Speaking Program will follow after guest sit down.
Farmers Market Garden Salad
Shredded Carrots, Tomatoes, Cucumber and Red Onions
Served with a choice Balsamic Dressings.
Assorted Hearth Baked Rolls and Butter
Meat, Vegetable and Starch Station
Herb Flank Steak
with mushrooms and onions with a demi glace
Chicken Valdostano
Boneless Breast of Chicken with Fontina Cheese, Proscuitto and Lemon Sauce
Oven Roasted Potatoes
Roasted Mixed Vegetables
Pasta Station
Penne Pasta
With Sauteed artichoke hearts and Roasted tomatoes in white wine-garlic sauce
Spinach, Tomato and Tortellini Pasta w/ Pesto
Tortellini Pasta sauteed with Spinach and Tomatoes in a Creamy Pesto Sauce.
Dessert
Fresh Brewed Coffee and Tea
Assorted Gourmet Mini Pastries
Venue: Roger Williams Park Casino
Caterer: Cozy Caterers
Beverage Catering: Cozy Caterers
Linens: Church Hill Linen