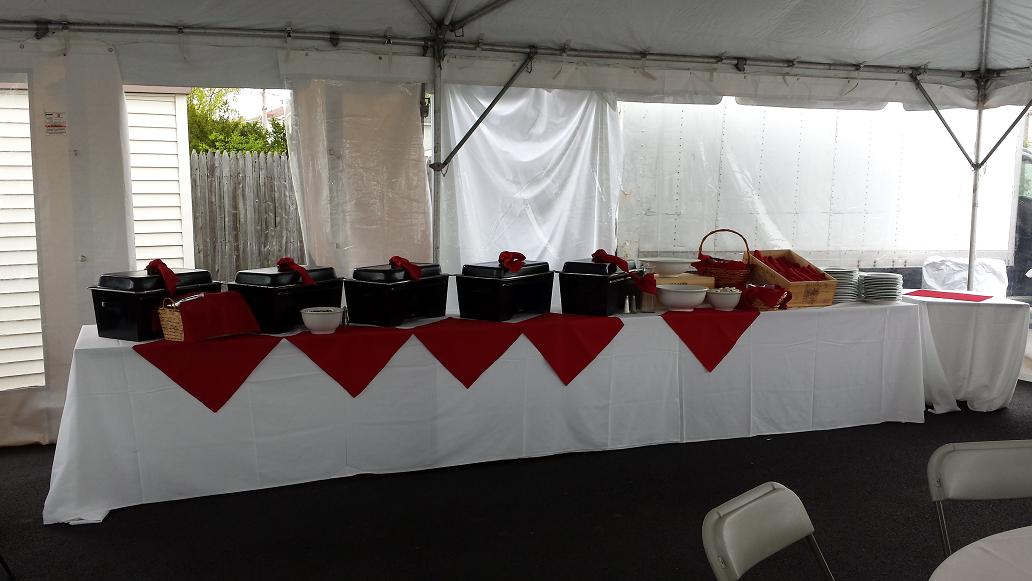 We were honored to help celebrate Staffall's 50th Anniversary. Staffall is a local Rhode Island small business located in Cranston that makes custom terminals, standoffs, and microwave components, all made in the USA and ships across the country.
After sitting down and getting to know our client and the history of his business, we worked with Ernie to design this days celebrations. It was very important to our client to bring this day's celebration back to its roots with his father and mother's traditions of thanking their employees.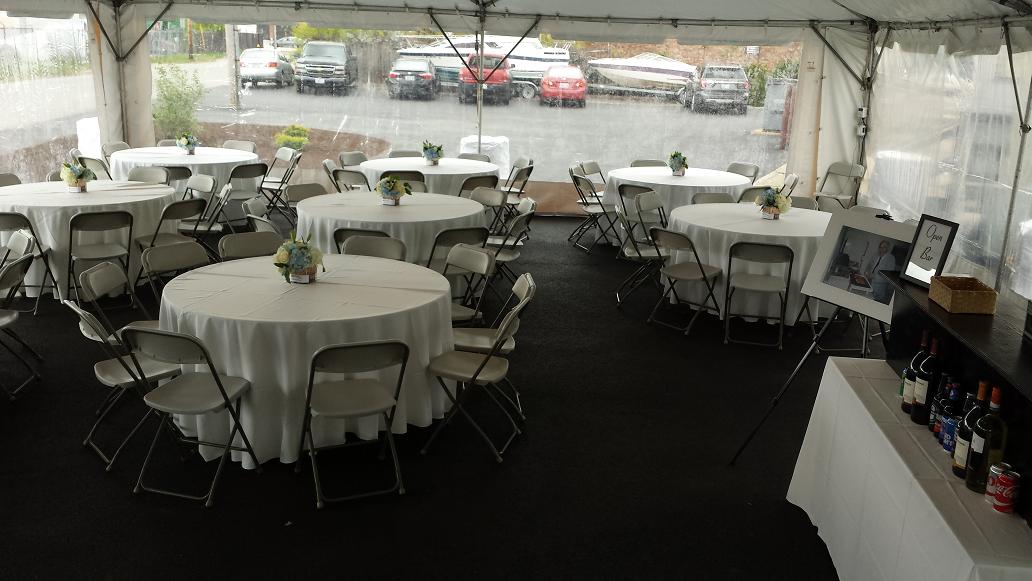 Starting with the passed hors' deouvres we made grilled English muffins with preserves, this was one of his dad's favorite things to make the employees on Saturday mornings.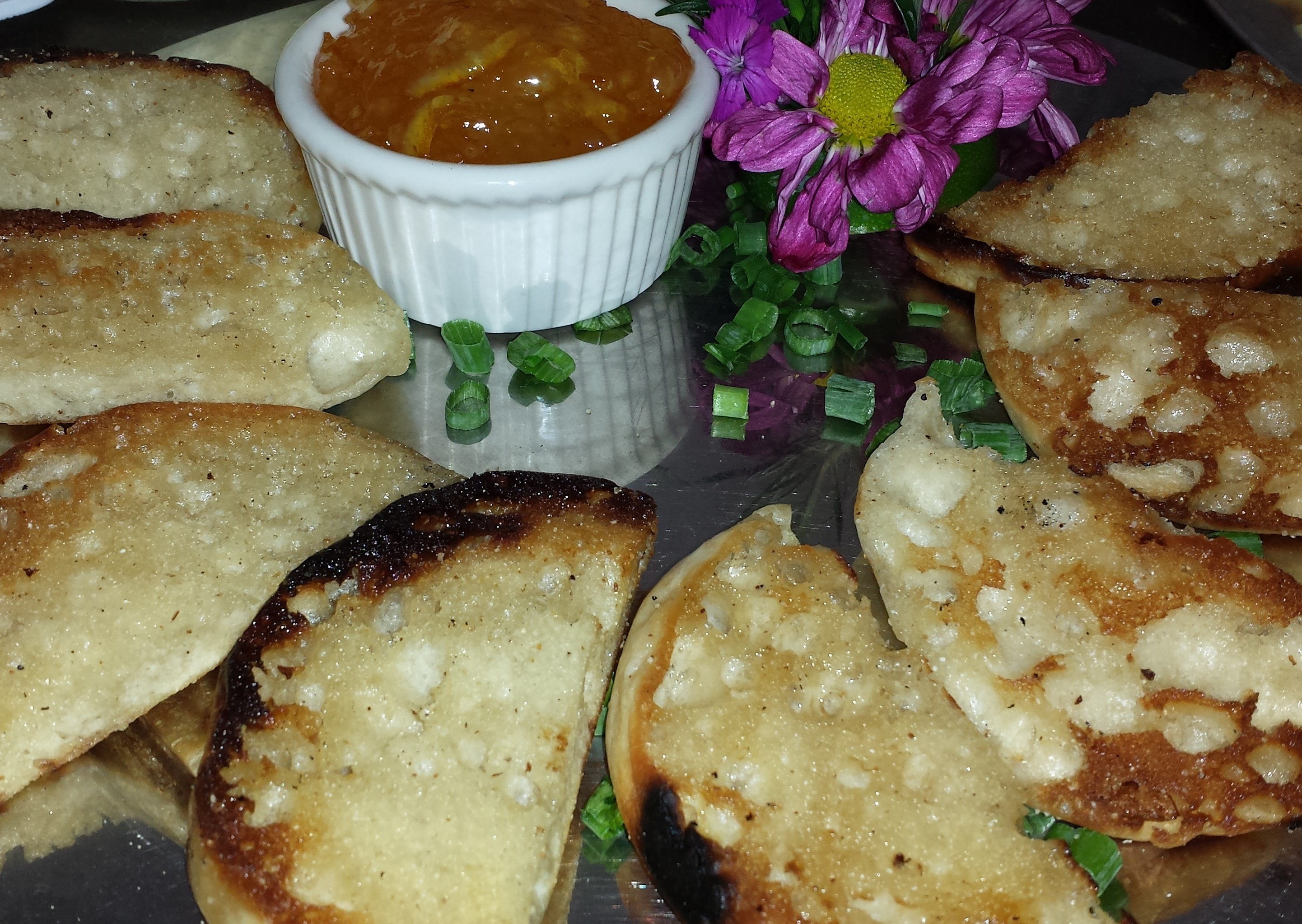 Rhode Island Wieners made all the way, were another treat his dad loved to make them.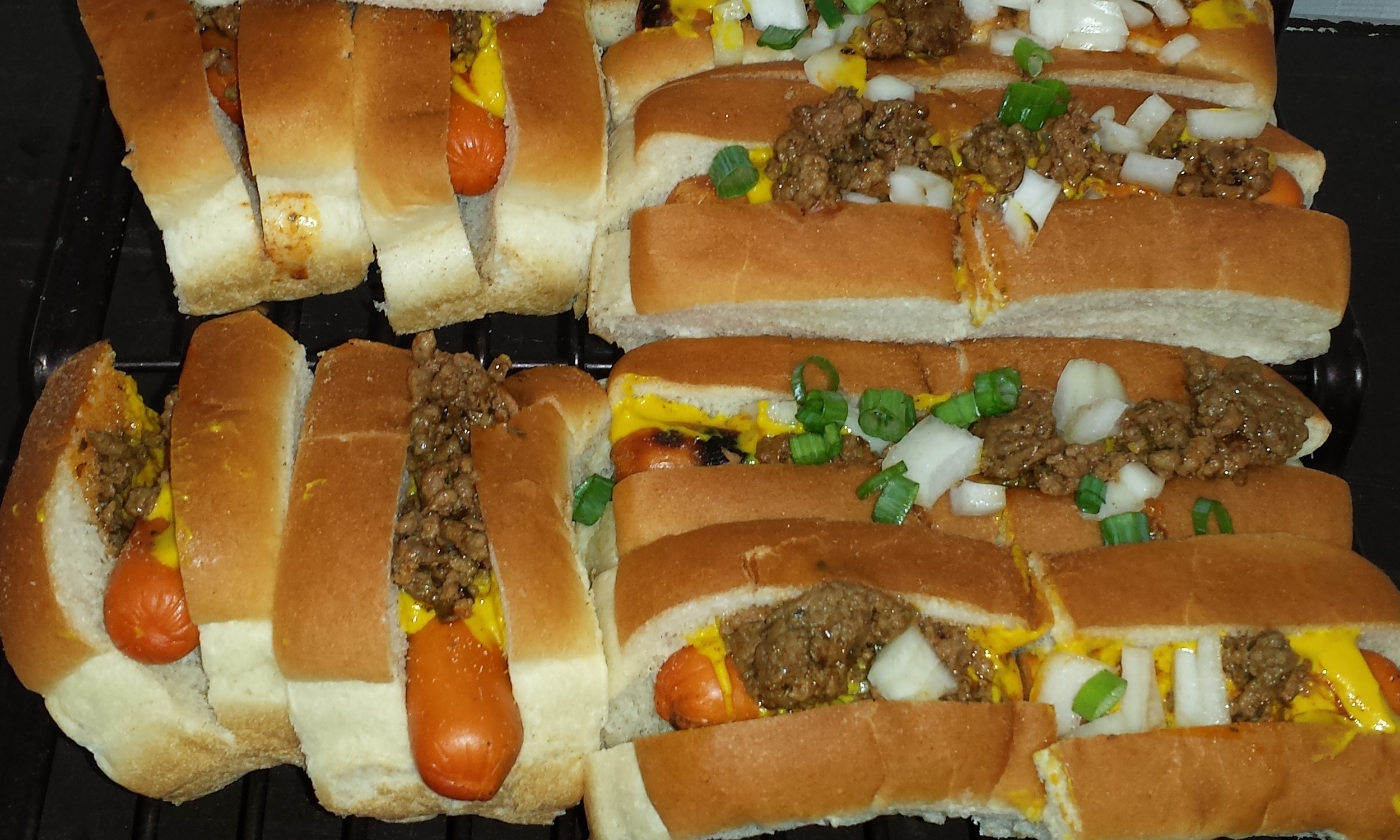 And to round it out, Beef Empanadas which is an employee favorite snack.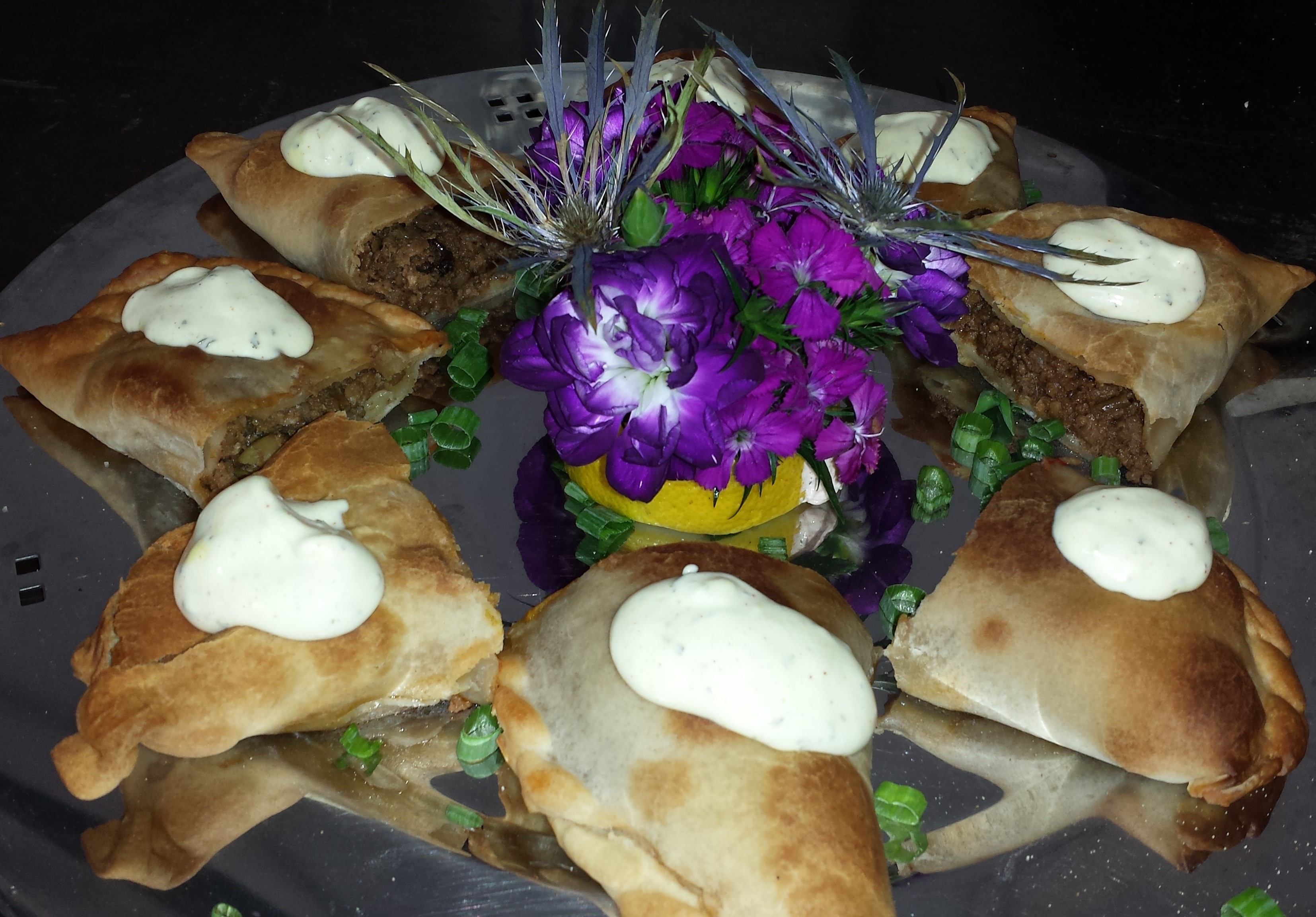 We collaborated together on deciding what would be a great lunch to honor is father and thank his employees, his father loved surf and turf.
Lunch menu:
Farmers Market Garden Salad, Cozy Chicken Paella, Herb Crusted Roast Beef, Fried Fish and our Homemade Chips, Broccolini and Grilled Asparagus.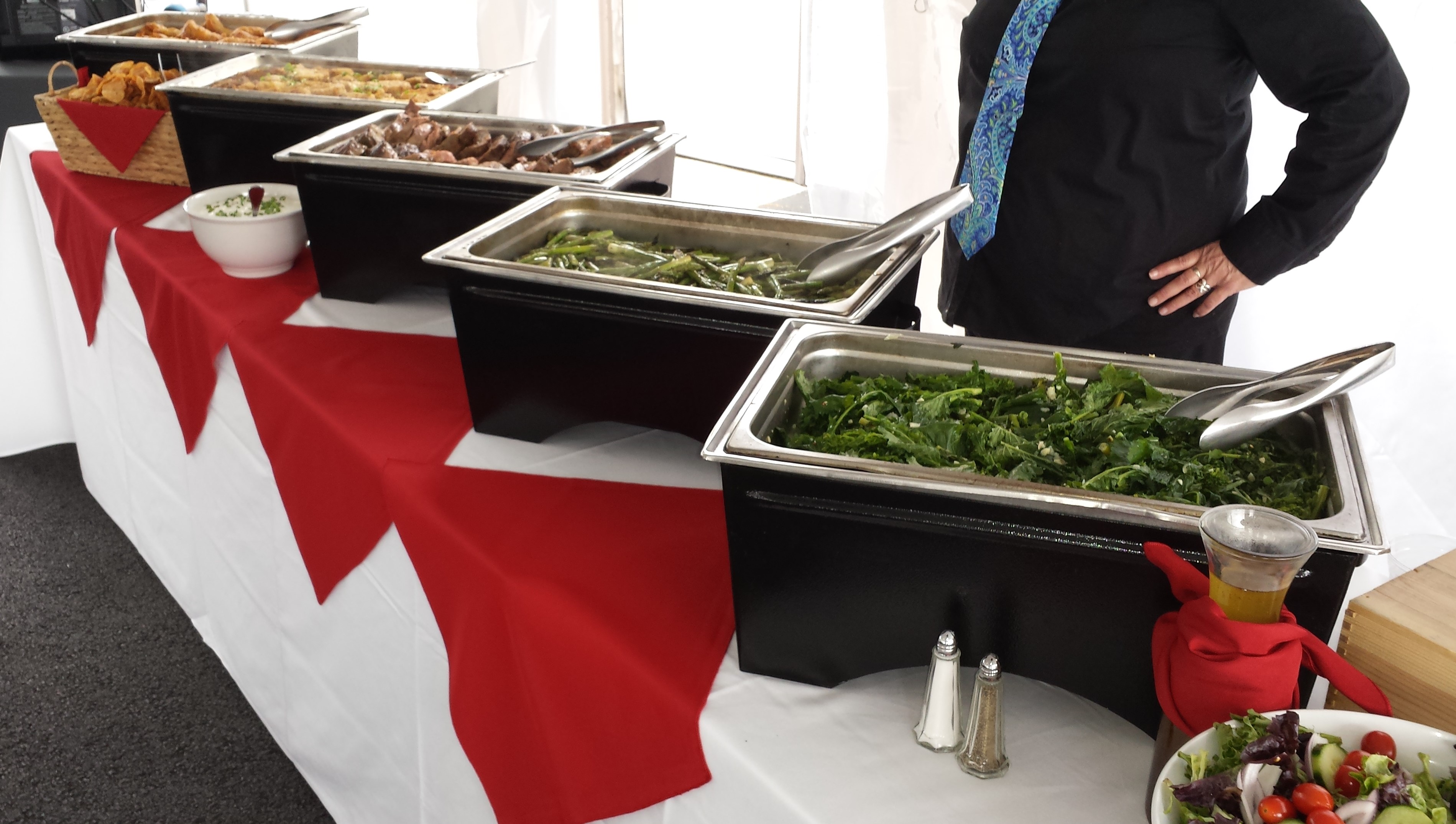 Dessert:
Make Your Own Strawberry Shortcake Station with Gingerbread which was his dad's favorite dessert.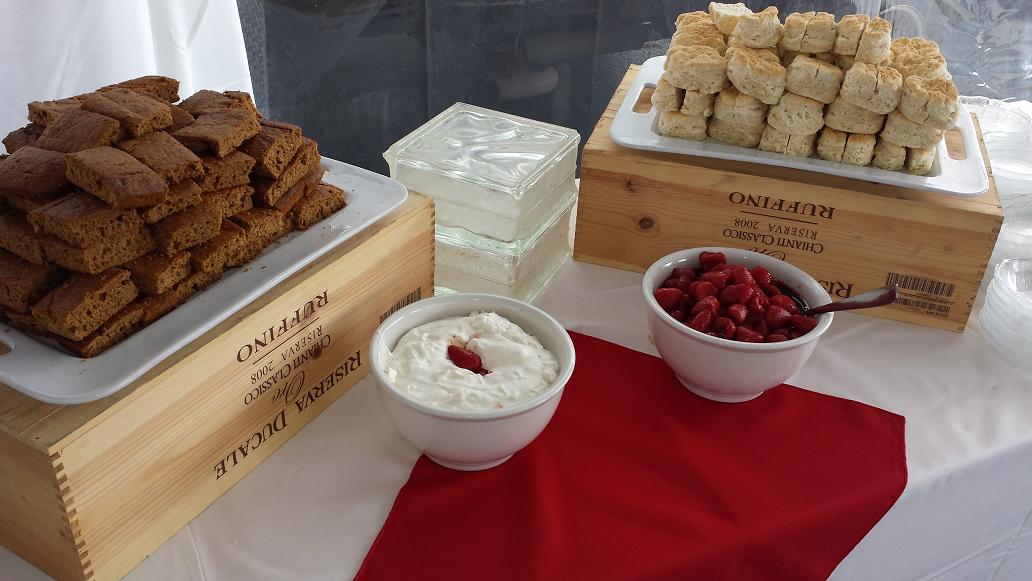 Homemade biscuits and fresh strawberries with juice alongside fresh whipped cream to top it off. Dessert wasn't complete without one last nod to Ernie's dad, homemade gingerbread! We were happy to include all of his dads favorite foods that he loved to share with his employees.
And no party is complete without a bar to bring in some more cheer! Our client chose a beer and wine open bar with a water station.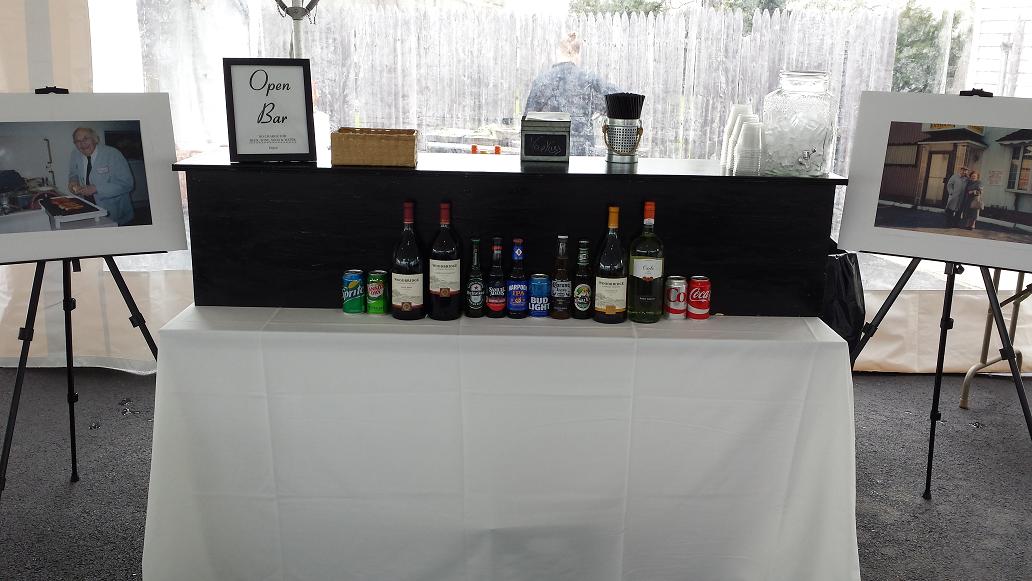 To make this all possible we designed the floor plan with a 30×45 tent and a cooks tent with a frying station and grilling station to cook all that delicious food onsite.
 Passed Hors D'oeuvres English Muffins Griddled with butter and cut in half served with jam for dipping.
Mini Hot Wieners RI Style Some made without onions RI Wieners made with Meat Sauce, Onion, Yellow Mustard                                 and Celery Salt;
 Beef Empanada A Mouth Watering Mixture of Beef, Jalapenos and Exotic Spices Wrapped in a Corn Masa Pastry
From the Buffet
Farmers Market Garden Salad Tomatoes, Cucumber and Red Onions Served with a Balsamic Dressing
Assorted Hearth Baked Rolls and Butter
Chef Herbed Crusted Rib Eye Steak Herb seasoned rib eye, served with Horseradish Cream Sauce on the side
Fish & Chips Hand battered fish fried and served with our Homemade Chips
Cozy Paella Chicken, Sausage, and Shrimp with Plum Tomatoes, Bell Peppers and Savory Saffron Rice Sauteed Broccoli Rabe with Garlic and Olive Oil. Grilled Asparagus
Dessert
Strawberry Short Cake Guests to build their own Fresh Baked Biscuits served with Stawberries in Juice and Fresh Whipped Cream Gingerbread Fresh baked Gingerbread served with Whipped Cream on the side
Caterer: Cozy Caterer
Beverage Service: Cozy Caterers
DJ:
Rentals: Rhode Island Rentals