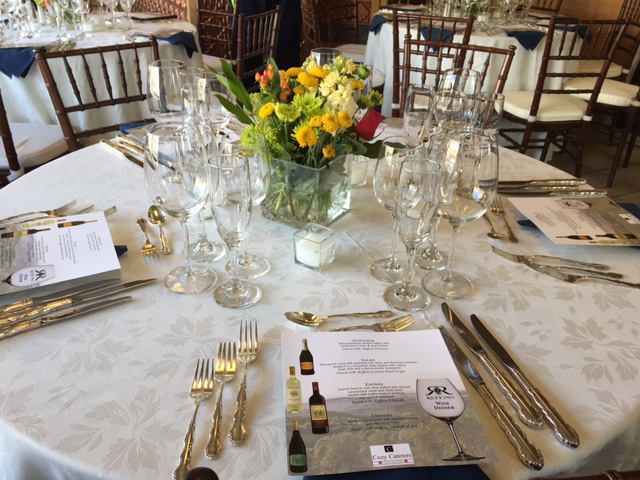 Transforming our catering commissary into a restaurant for a four course Ruffino Wine Dinner was super fun.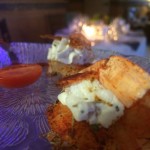 Appetizer Course
Spicy Sweetheart shrimp stuffed with caramelized onion and Goat Cheese.
Pair with: Ruffino Prosecco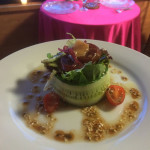 Salad Course
Baby Green Salad with pickled red onion and Heirloom Tomatoes wrapped in a cucumber topped with a sherry sesame vinaigrette.
Pair with: Ruffino Lumina Pinot Grigio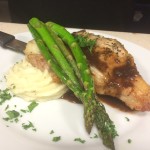 Entree
Pan Sear Veal Chop stuffed with spinach caramelized onions and Mushrooms. Served with truffle mashed potatoes and grilled asparagus.
Pair with: Ruffino Il Ducale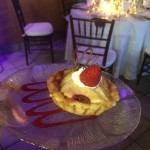 Dessert Course
Apple Cranberry Tart with raspberry coulis and chantilly cream.
Pair with: Ruffino Moscato D' Asti
---
Ruffino is a winery located in the Tuscany region of Italy. Two cousins founded the company in 1877. Tuscany had been heaped with good fortune ­-mineral-­laden soils, the cooling influence of the Mediterranean Sea, the dry summers that wine grapes favor. And all those luscious, sun-­drenched hills.
For more information on Ruffino Wines: Check out there website: www.ruffino.com. To find out how this family owned business got started and how it rich in history.
We are planning another Wine Dinner for mid July.
Stay tuned…..