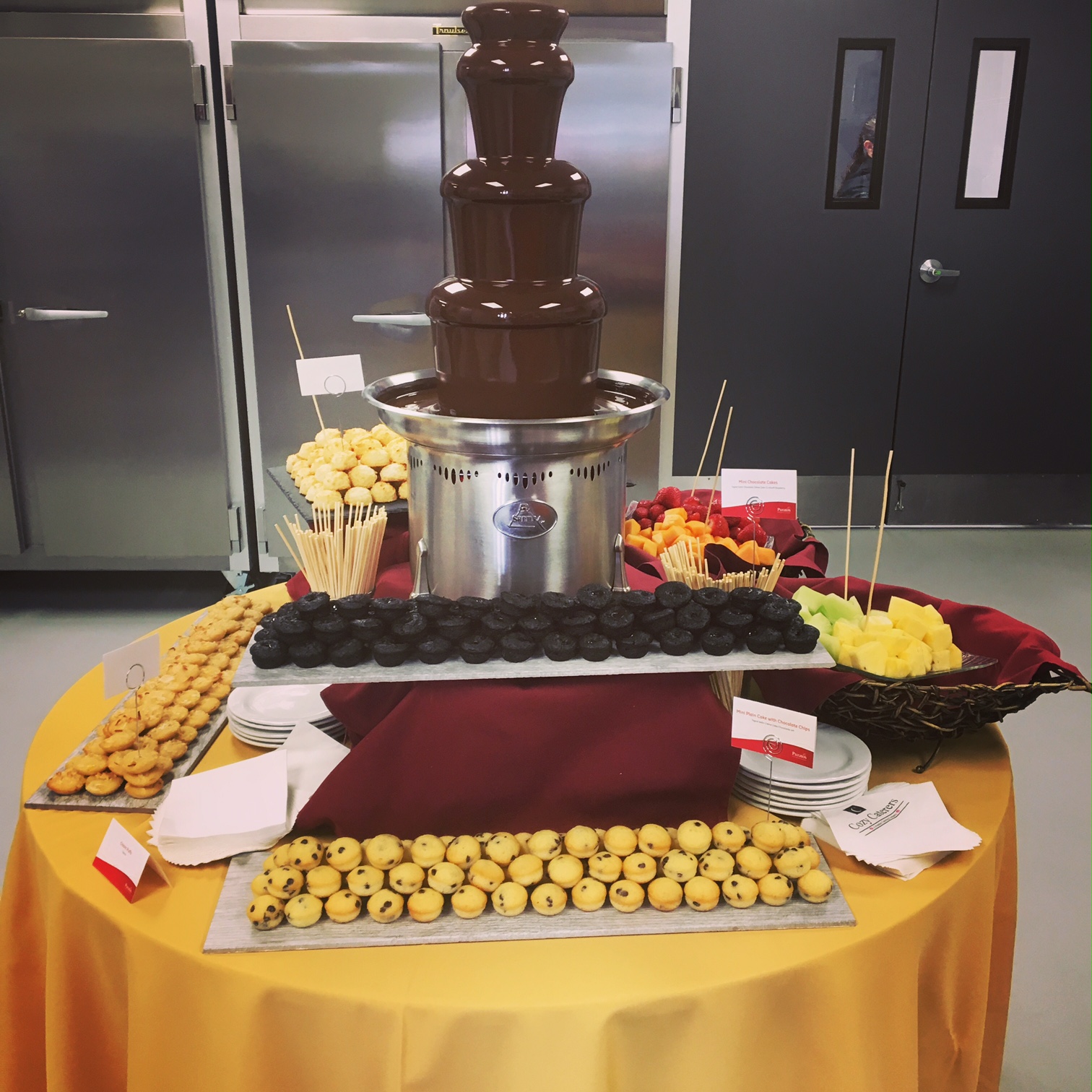 We had the pleasure of being apart of Puratos' grand opening in Norwood, MA. We were tasked with doing passed hors D'ouevres and putting together sandwiches selected from Puratos Corporation to show off their product. Puratos is a company that provides the mixes to make bread and they also do chocolate. It was a really fun event to work.  Here is the menu.
Beer Pairing Station
Blooming Onion Bread (Pull apart Bread
Sourdough bread loaf, monterary jack cheese and Green onions make this pull apart bread delicious
Garlic Bread
Large Baguettes, cross hatched with and drizzed with fresh garlic butter and melted cheese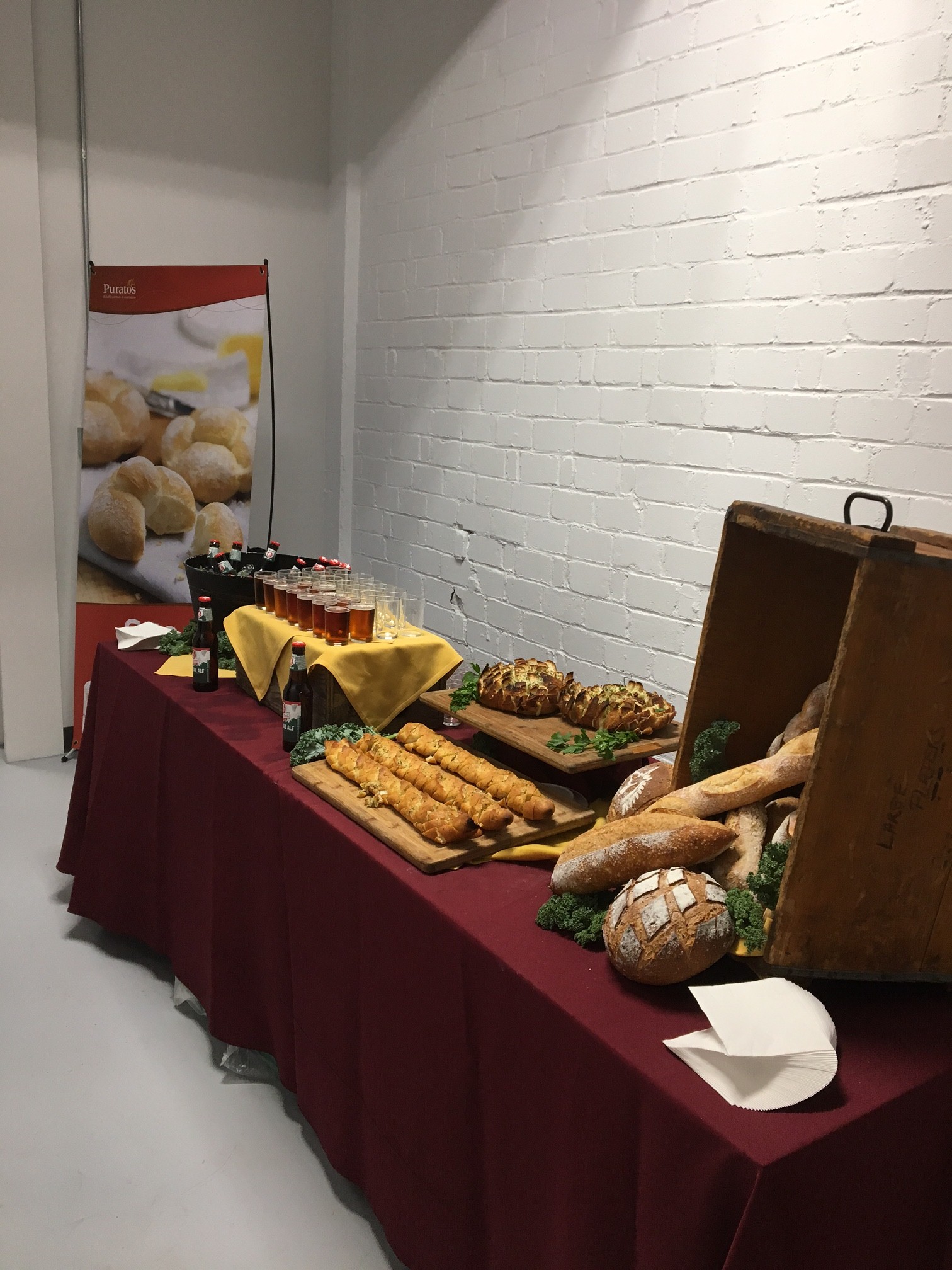 Sandwich Station
Assorted Sandwiches
Soft Roll:
Sliced Dill Pickle, Roast beef, and a Spicy Mustard
Flat bread Sprouted
Shredded Sharp Cheddar Cheese, Thliny Sliced Apples, Honey Drizzle and a drizzle of whole mustard.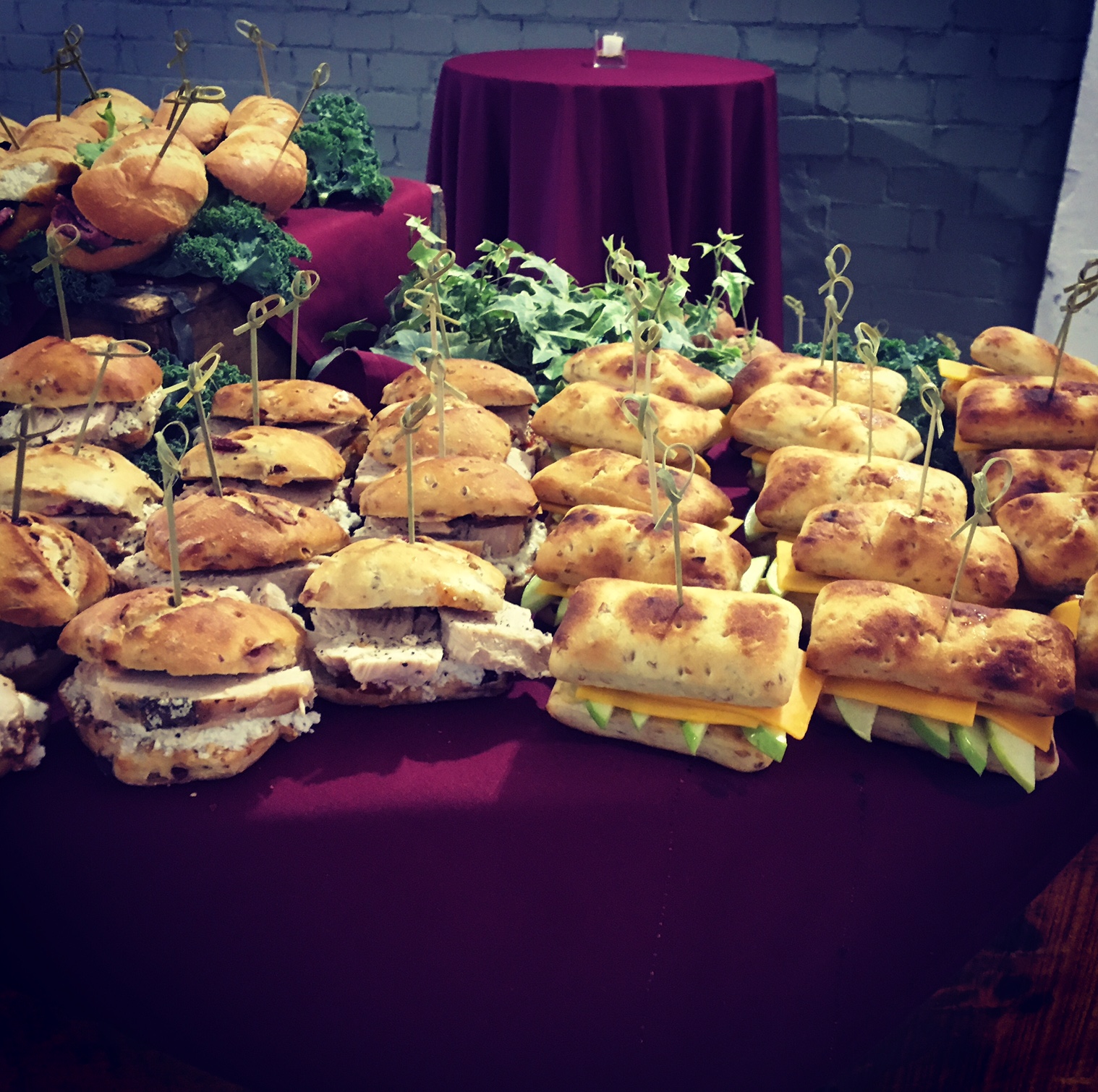 Durum Flour:
Mixed Greens, Salami and Pesto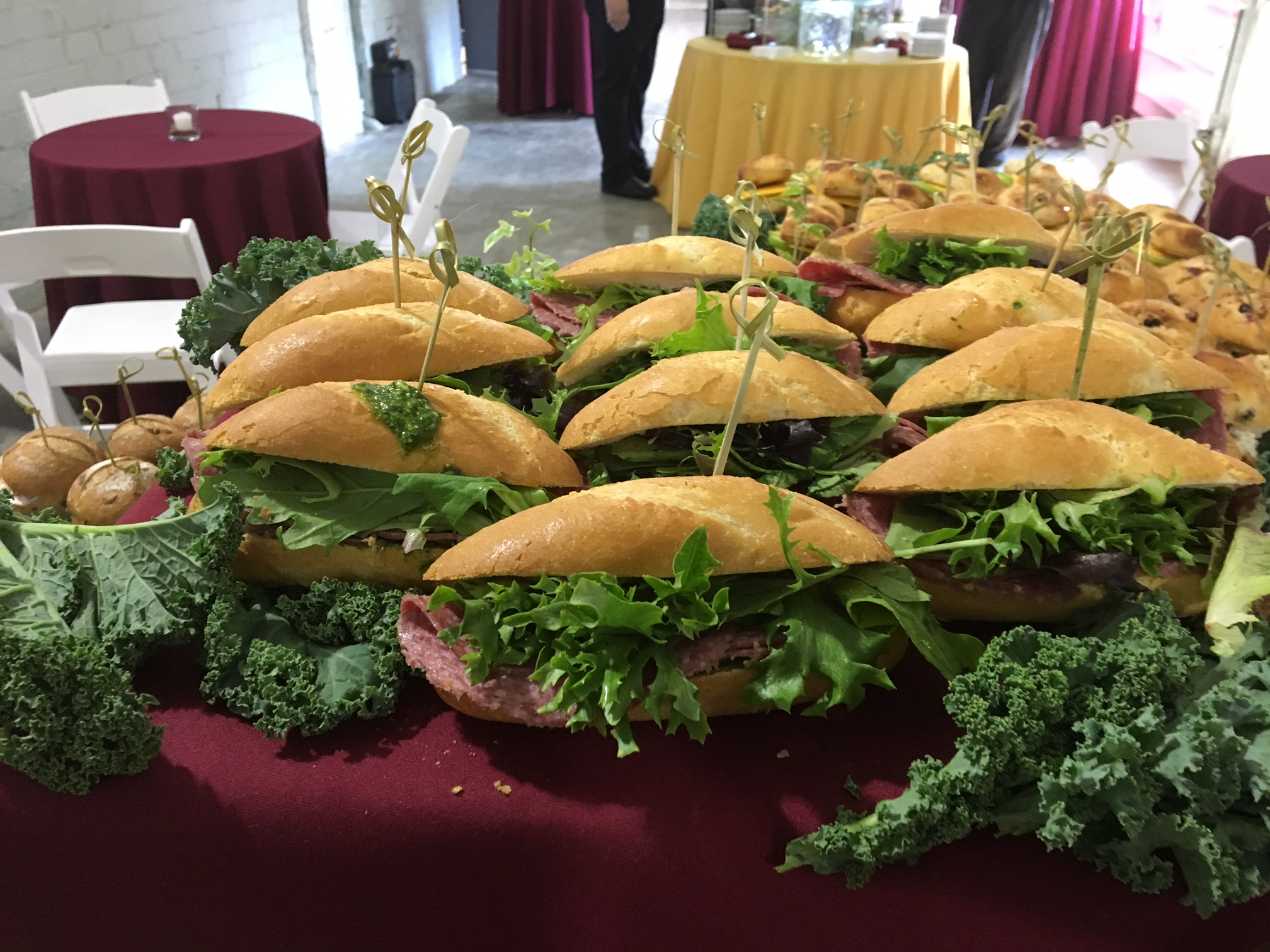 30 ea Maple Walnut
Prociutto and Strawberry Cream Cheese
30 ea Cranberry Roll
Sliced Oven Roasted Turkey, Black pepper, Ricotta, Chili Jam,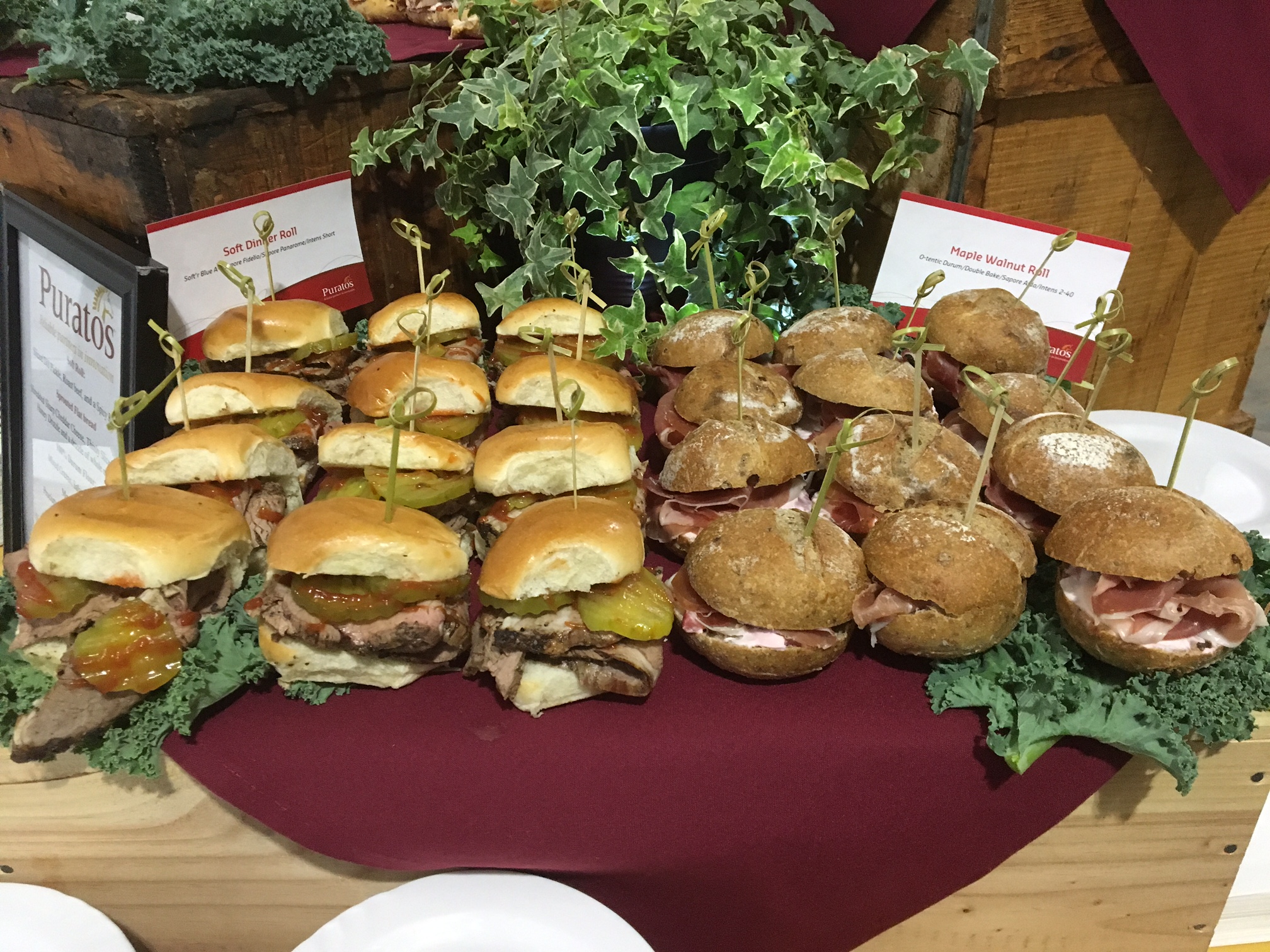 30 Ea Black Pepper Basil
Mixed Greens, Sliced mozzarella, Fresh Leaves of Basil, Roasted Pepper Mayo
Dessert Station
Assorted Dessert Platter
Chocolate Fountain Station
Flowing Chocolate PROVIDED BY PURATOS Served with Strawberries, pineapple, canteloup and honey dew.
Puratos to provide cookies and other baked goods for the chocolate fountain.
Passed Hors D'oeuvres
Strawberry & Honey Mascarpone Bruschetta
on Crostini
Grilled Shrimp Scampi Flatbread Pizza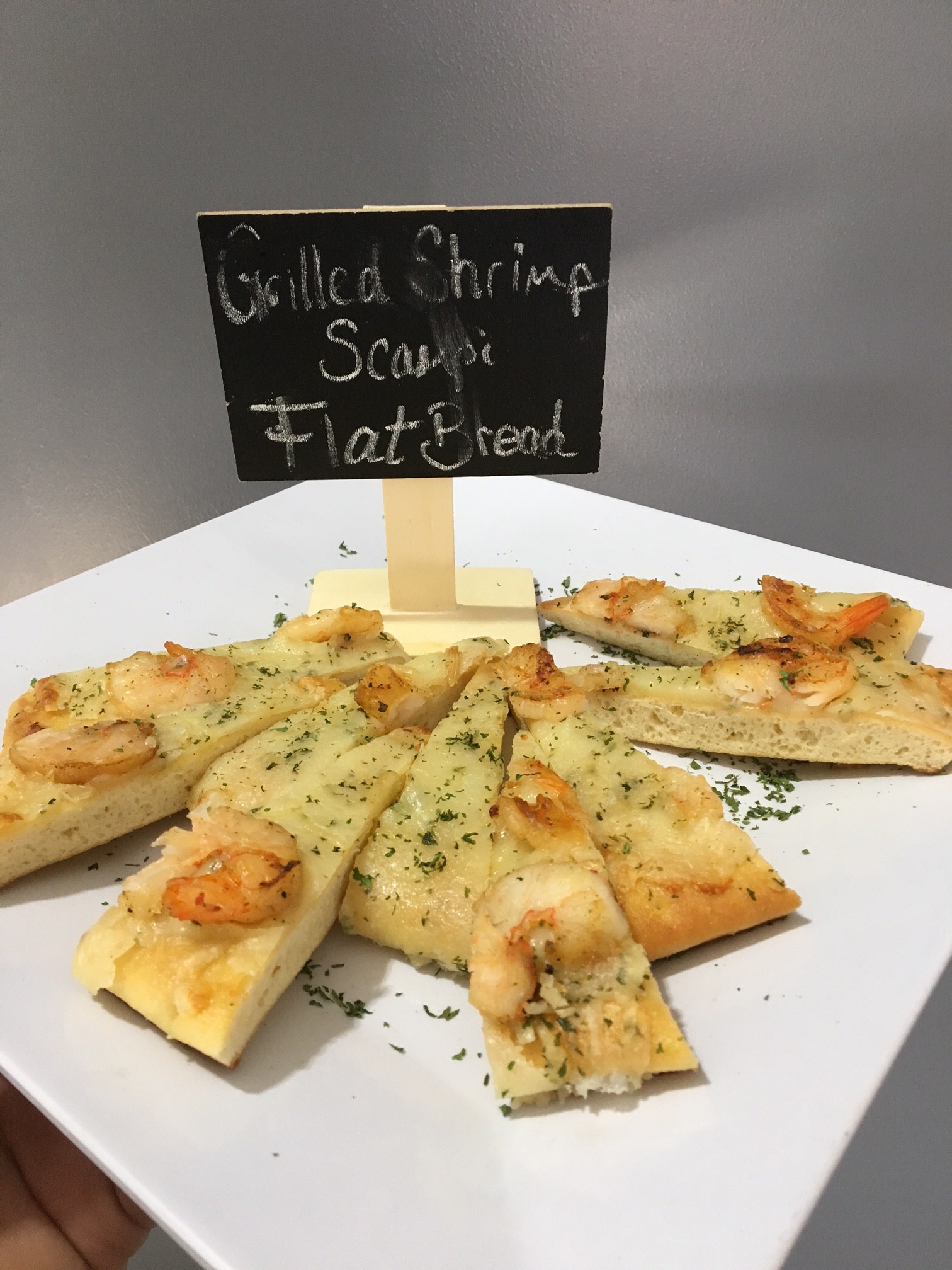 Grilled Shrimp with Roasted Garlic, Mozzarella Cheese and Parm Cheese on Crispy Flatbread
Peppercorn Crusted Flank Steak Croustade
with a Red Onion Marmalade and Garlic Aioli
California Chicken Flatbread Pizza
Roasted Red Pepper, Crispy Bacon, Mozzarella Cheese Shredded Chicken and Drizzled with a Chipotle Ranch Sauce.
Chocolate Fountain: Sweet Streams Chocolate Fountains
Chocolate and Bread: Puratos, Inc
Event Coodinator: Pat Cruz, Pat Cruz Events
Desserts: Puratos
Caterer: Cozy Caterers
Beverage Catering: Cozy Caterers