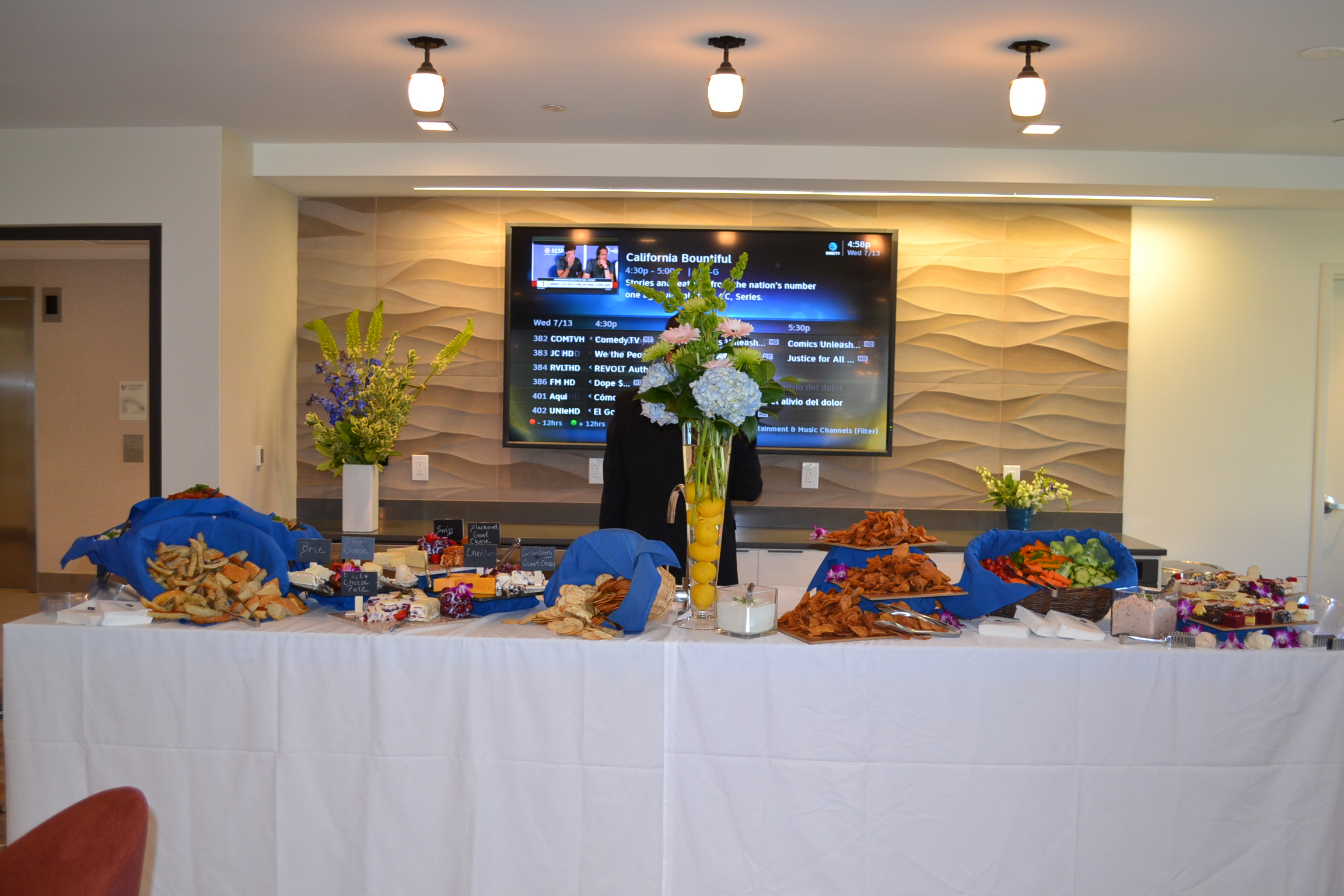 We were delighted to cater an open house cocktail reception for the residences' at One Canal Apartment Homes. The great thing about catering for the client is that we had the opportunity to cater for them on fourth of July. Many of the residences' recongnized our staff and said they were happy to see us again due to the service  and great food we provided them that day.
At this event, we were in the One Canal Room, which has a lounge area with two tvs and a pool table. This room is great room to hang out with friends and family but for this event it was and open house. We set up a mobile kitchen in back hallway disguised with room dividers for the guests not to see our little behind the scenes operation. Guests were amazed that we can put a kitchen anywhere. The stationary hors d'oeurve table was adourn with a beautiful floral arrangement in the center, followed by the menu below.
Assosrted Tapenades
Three Olive Tapenade, Crab and Artichoke Tapenade, Eggplant Caponata with Crostini & Flatbreads.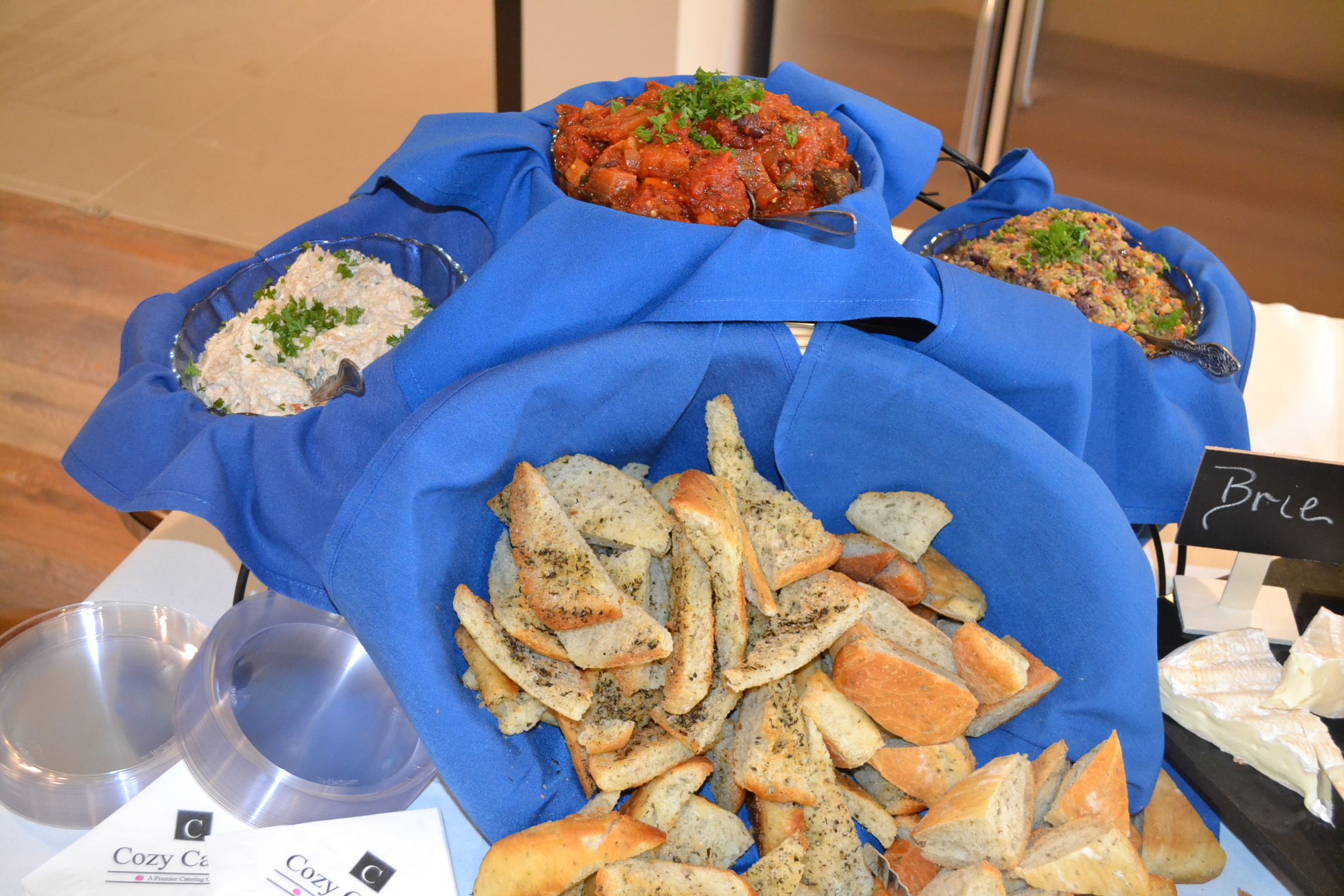 Imported & Domestic Cheese and Cracker Platter
Cheddar, Swiss, Brie, Cranberry Goat Cheese, Blue Wheel , Cheese and Fruit Pate with Strawberry and Blueberry. Served with Fruit Garnish, Assorted Crackers, French Bread and Garlic Crostini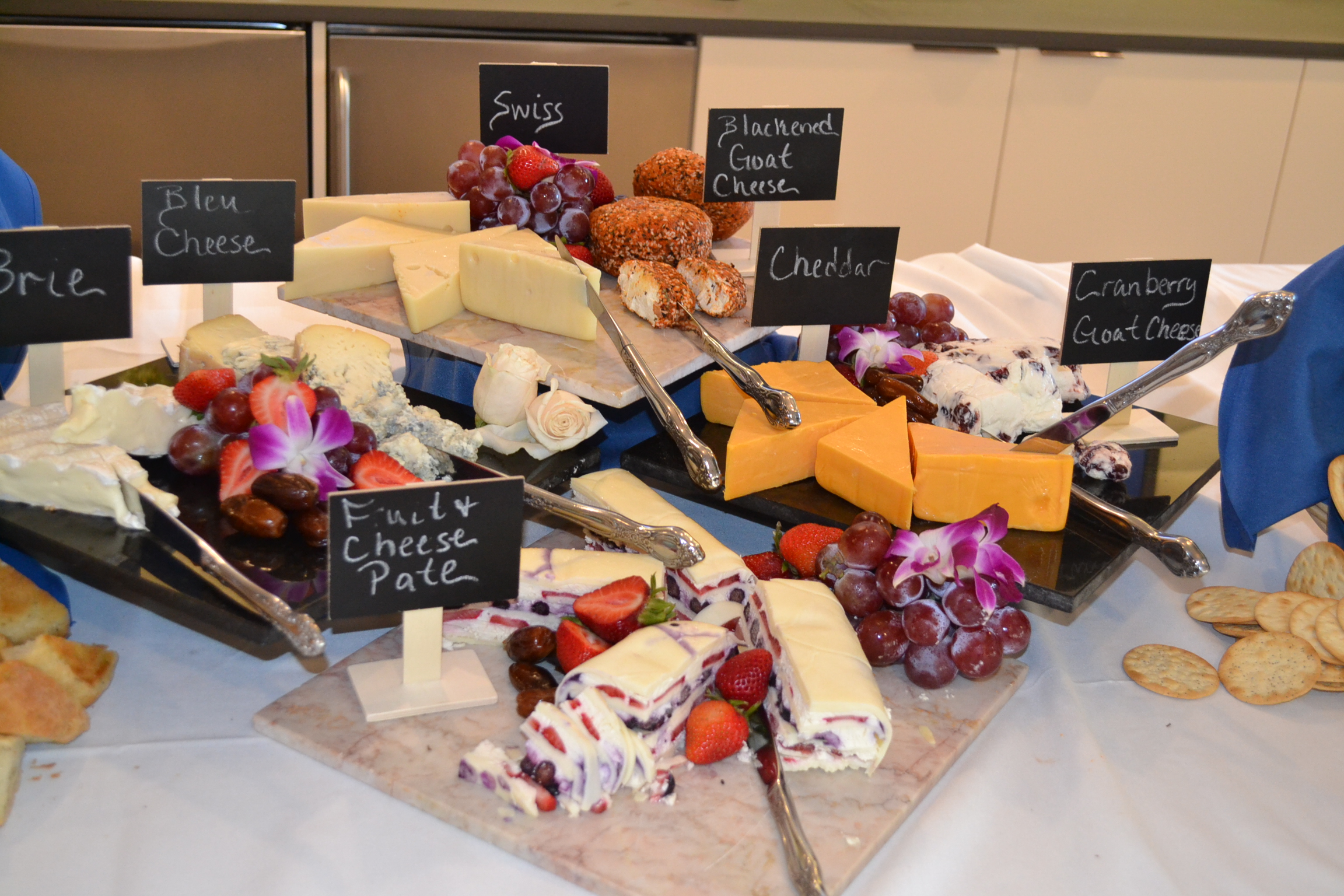 French Mini Pastries
Mini Chocolate Swirl with Chocolate Spray Finish, Napoleon, Mini Pecan Tart, Chocolate Éclair, Mini Fresh Fruit Tart, Mini Lemon Tart and Chocolate Raspberry Cake.
Just take a look at these dessert pastries.
Farmers Market Fresh Vegetable Crudites
Fresh Garden Vegetables with Roasted Red Pepper Dipping Sauces.
Homemade Chips Station with Gorgonzola Cream Dip.
These chips are said to be addicting and delicious. You really just can't have one. Several of the guests told us that they couldn't stop eating them.  We hear that all them time.
Location: One Canal Room
Photos by: Christine Todaro
Flowers: Townhouse Florist