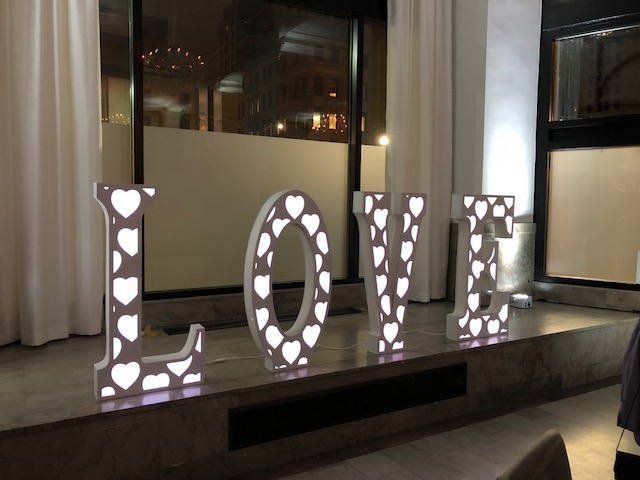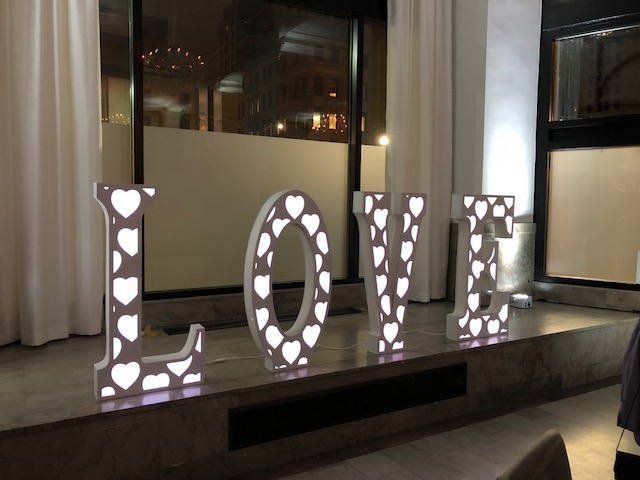 This sign totally described Matt and Mike.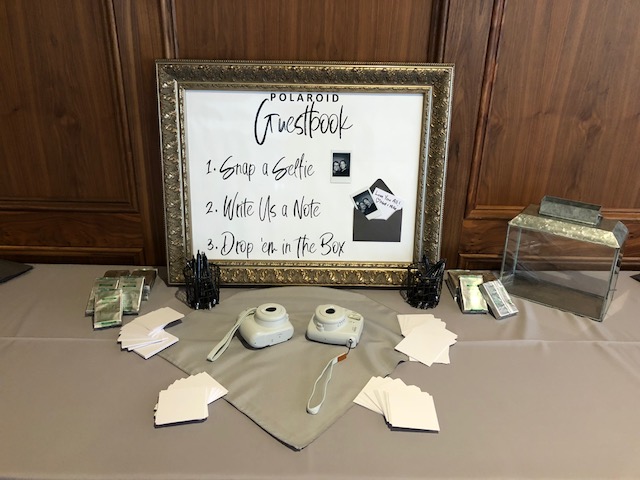 Love Love Love the use of polaroid cameras for the guests book. It makes you remember who was at your wedding.
Michael & Matthew Menu
Cold Stationary
Assorted Cheese & Crackers
A Beautiful Table Display of Domestic Cheeses and a Medley of Gourmet Crackers. Strawberries and Grapes to accent.
Farm Fresh Vegetable Crudites
Cauliflower, Broccoli, Red Peppers, Carrots, Cucumbers and Celery served with a Roasted                                                                                  Red Pepper Dipping Sauces.
Passed Hors D'oeuvres
Mac and Cheese Cups
Served in a Asian Spoon. with BBQ Sour Cream Dipping.
Baked Brie, Chicken and Apricot
in a phyllo cup.
Applewood Bacon Wrapped Scallops
With a Maple Glace
Salad Course
Knife & Fork Caesar Salad
With Grape Tomatoes, Shaved Parmesan Cheese, Romaine Lettuce. Caesar Dressing on a thin Baguette.
Focaccia Bread
with Cheese Focaccia and Herb Focaccia Bread.
Entree
Wild Mushoom Chicken Marsala
Chicken Sautéed in Marsala Wine with Shitake and Crimini Mushrooms
Mashed Potatoes
8 oz. Filet of Beef Tenderloin
with a Horseradish & Gorgonzola Cream Sauce on the side.
Hasselback Potatoes
The seasoned potatoes turn out crisp on the outside and tender on the inside."
Grilled Vegetable Napoleon
Arrange with Mushroom, Zucchini,Summer Squash, Red Onion, Tomato Slices with a crumbled goat Cheese on top.
Vegetarian Selection
Acorn Squash
Stuffed with Quinoa, Cranberry, Pistachios, and Seasoned with Fall Spices. VEGAN/GF
Dessert and Coffee Station
Midtown Package Wedding Cake
Choose either Carina E Dolce or Diane's delectables
Nantucket Blend Regular Coffee
with Cream and Sugar
Nantucket Blend Decaffeinated Coffee
Wedding Coordinator: Mark Brown
Caterer: Cozy Caterers
Venue: Ballroom at Providence G
Cake: Carina and Dolce
Flowers: Towne House Florist
Ice Carving:  Art and Ice
Linens: RI Rentals