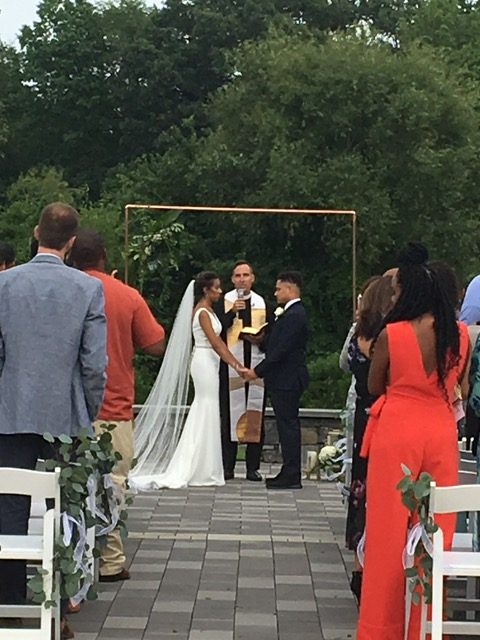 Cocktail Hour
Stationary Hors D'oeuvres
Farm Fresh Vegetable Crudites
Cherry Tomatoes, Baby Carrots, Red Pepper Sticks, Broccoli Florets, Cauliflower Florets and Celery Sticks. Served
with a Roasted Red Pepper Ranch Dip or Curry Dip
Basic Cheese Display
Assorted Cheese Display: With Cheddar, Swiss, Baked Brie, Dill Havarti and Pepperjack With Fruit Garnish, Gourmet
Crackers and Garlic Crostini
Passed Hors D'ouevres
Thai Vegetable Springroll
Served with Plum Sauce Sauce
Applewood Bacon Wrapped Scallops
With a Maple Glace
Peppercorn Crusted Flank Steak Croustade
with a Red Onion Marmalade and Garlic Aioli
Dinner Course
Plated Salad Course
Caprese Salad
  Locally Grown Tomtatoes with Fresh Mozzarella, Fresh Basil. Served with Infused Olive Oil and                                                       Balsamic Vinegar Glaze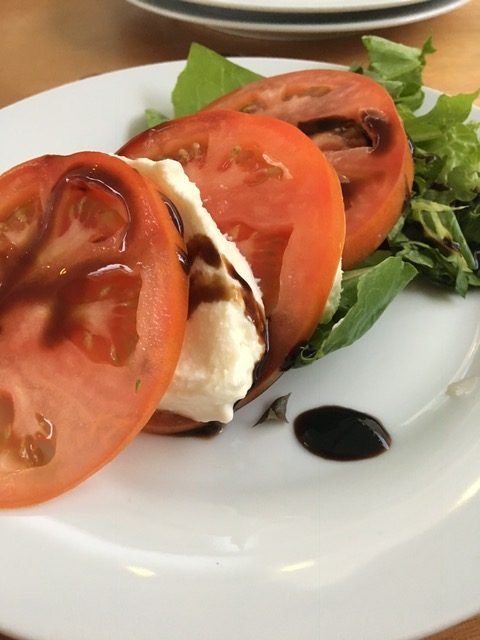 Family Style Entree Course
Blacken Salmon
The avocado pineapple salsa will be in the middle of the platter with Blacken Salmon on the outside of salsa.
Chicken Florentine
Pan Seared Chicken Breast, Roasted Red Peppers and Spinach Simmered in a Pinot Grigio Sauce
Cauliflower Piccatta
Entree Sides
Roasted Mixed Vegetables
Oven Roasted Potatoes
Dessert Station Located near Koi Pond
Ice Cream Sundae Bar
Chocolate Chip, Strawberry and French Vanilla: Reese Pieces, Oreo's, sprinkles, crushed peanuts, whipped cream,
salted caramel sauce, hot fudge and strawberry sauce, Cherries to top it.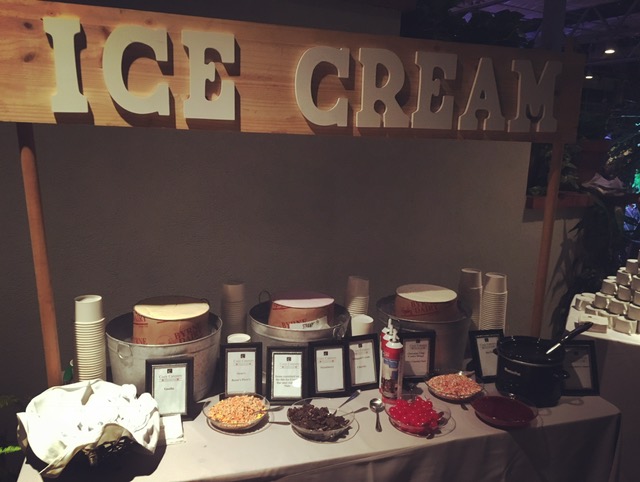 Nantucket Blend Regular Coffee
Comes with Cups, Stirrers, Creamers and Sugar
Wedding Cake (Host to Provide)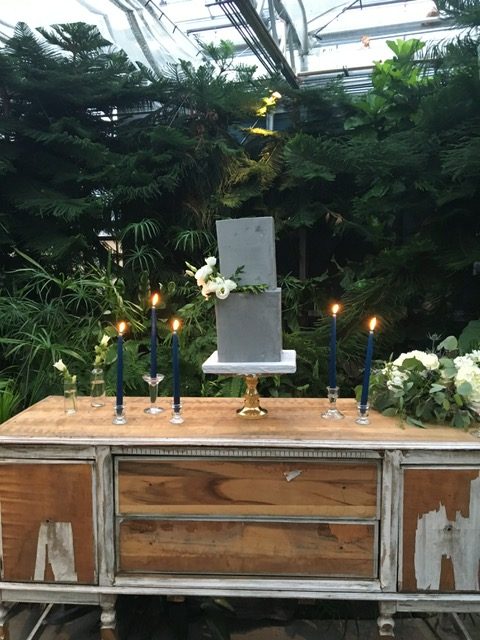 This wedding was decorated by TenPenny Creative.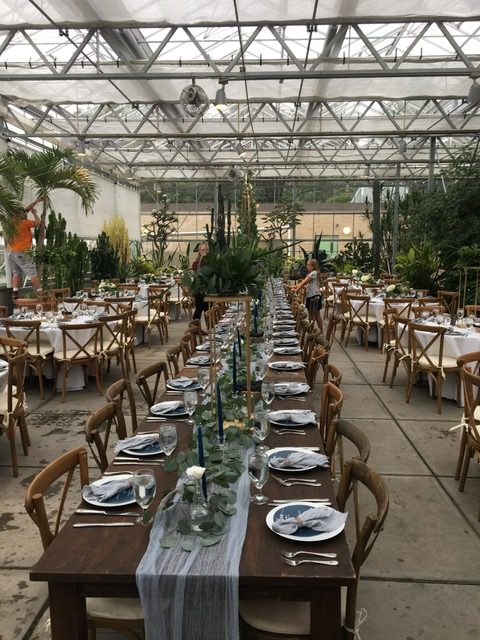 Bringing the outdoors in with long farm tables and wood crossback chairs. Eucalyptus and long tapered blue candles makes this table pop.
Venue: Roger Williams Botanical Gardens
Caterer: Cozy Caterers
Event Planning and Decor: Tenpenny Creative
Rentals: Peak Events
Ice Cream Bar: Cozy Caterers
Beverage Catering: Cozy Caterers