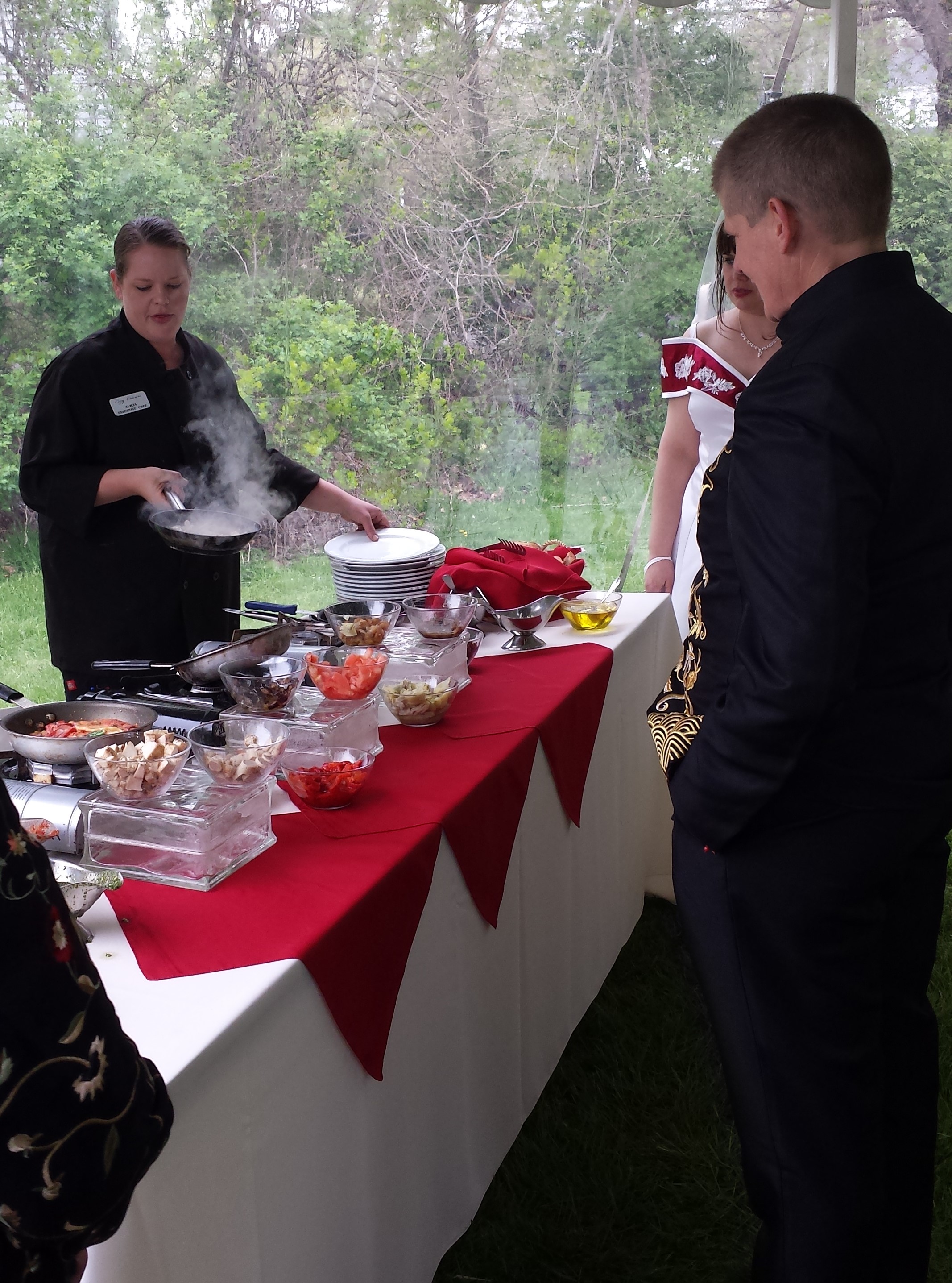 We celebrated the wedding of Melanie and Cassandra Tribe-Scott on May 13, 2017 at Blueberry Cove Inn in Narragansett.
The sun peaked out just at the right time for the ceremony at Fisherman's Memorial State Park minutes away from Blueberry Cove Inn.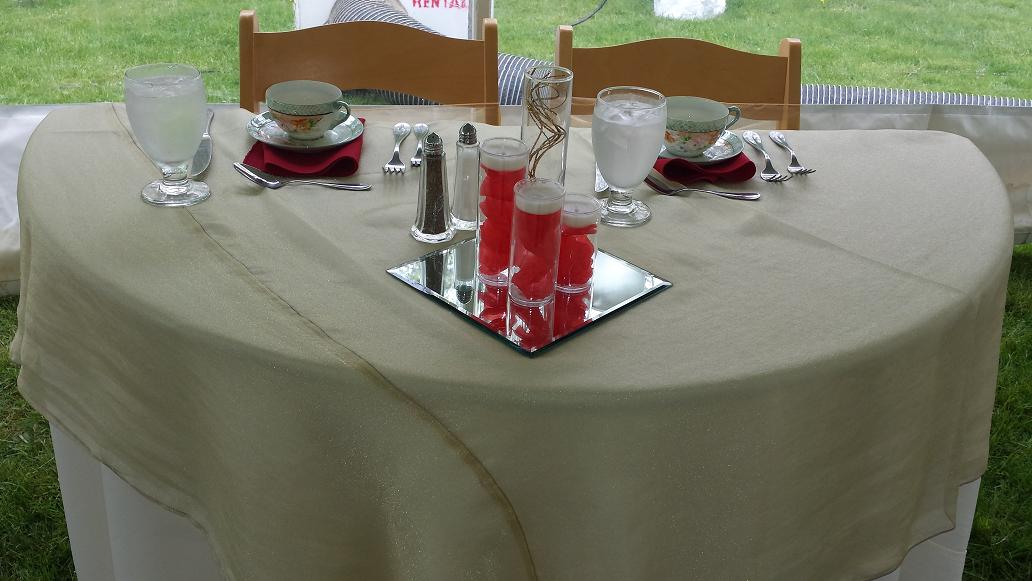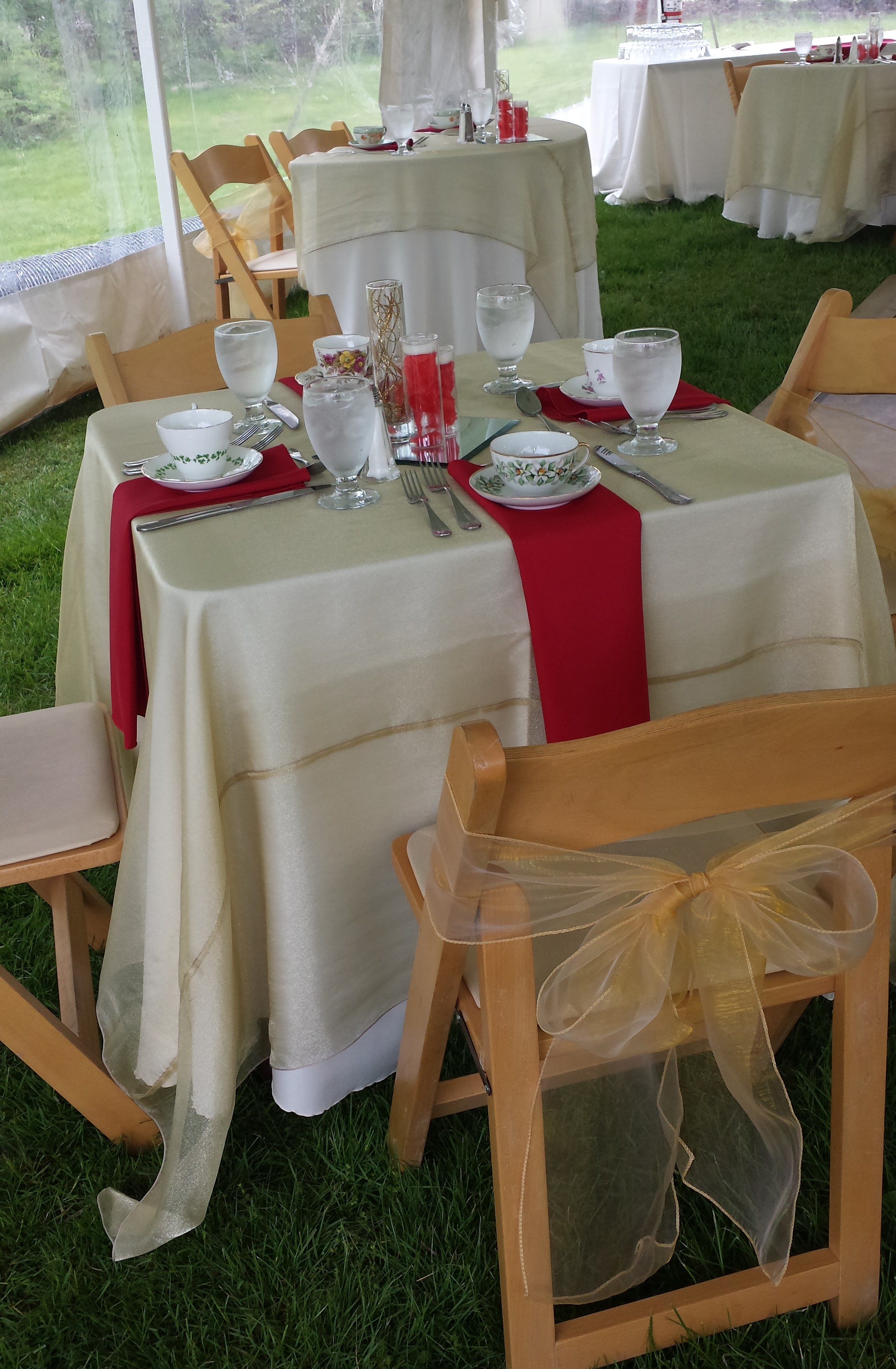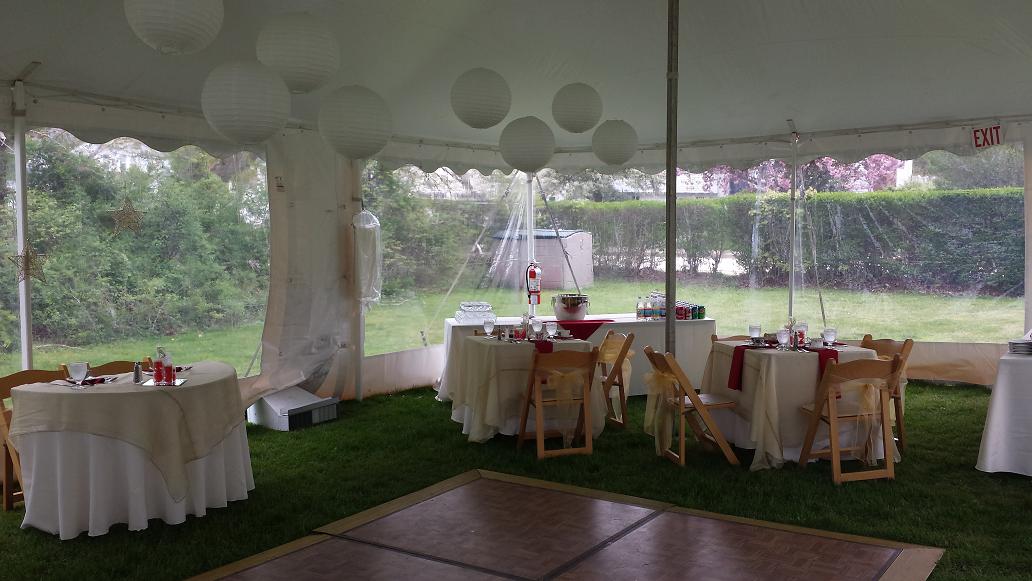 The celebration continued with cocktail hour while the brides were away taking photos. For cocktail hour they chose a non-alcoholic open bar with flavored waters and fresh brewed herbal tea to accompany the food:
Farmers Market Crudite Table: Cherry Tomatoes, Baby Carrots, Red Pepper Sticks, Broccoli Florets, Cauliflower Florets and Celery Sticks. Served with a Roasted Red Pepper Ranch Dip or Curry Dip
Basic Cheese Platter: Assorted Cheese Display: With Cheddar, Swiss, Provolone, Dill Havarti and Pepperjack With Fruit Garnish and Gourmet Crackers.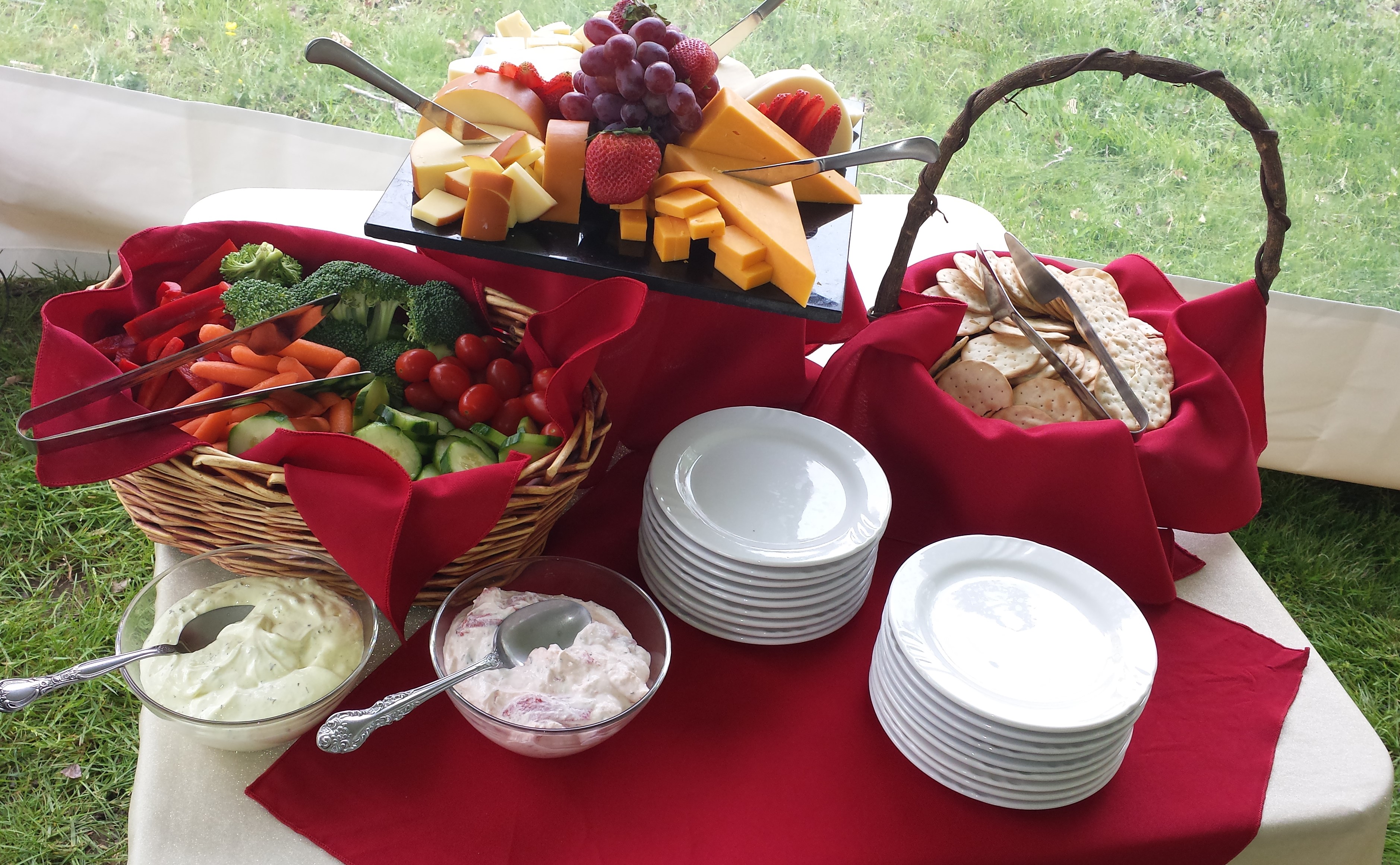 It was an intimate celebration inside the tent on the front lawn of Blueberry Cove Inn. The brides chose a Zin wedding theme with gold and red theme. Each guest was given a vintage tea cup and saucer, and the happy couple had theirs personalized. In lieu of a champagne toast we had an herbal Chinese tea that we brewed onsite, which was a nice touch.
To keep the celebration moving and the guests interacting the brides chose our Interactive Pasta Station. Each guest customizes their dish with the toppings and sauce of their choosing and our chef sautés it right in front of them. We customized this station to be all gluten free, with gluten free penne and raviolis.
Our pasta station includes:
Egg penne, bow tie pasta, chopped tomatoes, grilled chicken, Italian sausage, roasted red peppers, artichoke hearts, sautéed mushrooms, roasted vegetables, cracked black pepper, chopped garlic, and parmesan cheese. With your choice of alfredo, pesto, marinara, and pink vodka sauce. Served with baskets of herb focaccia.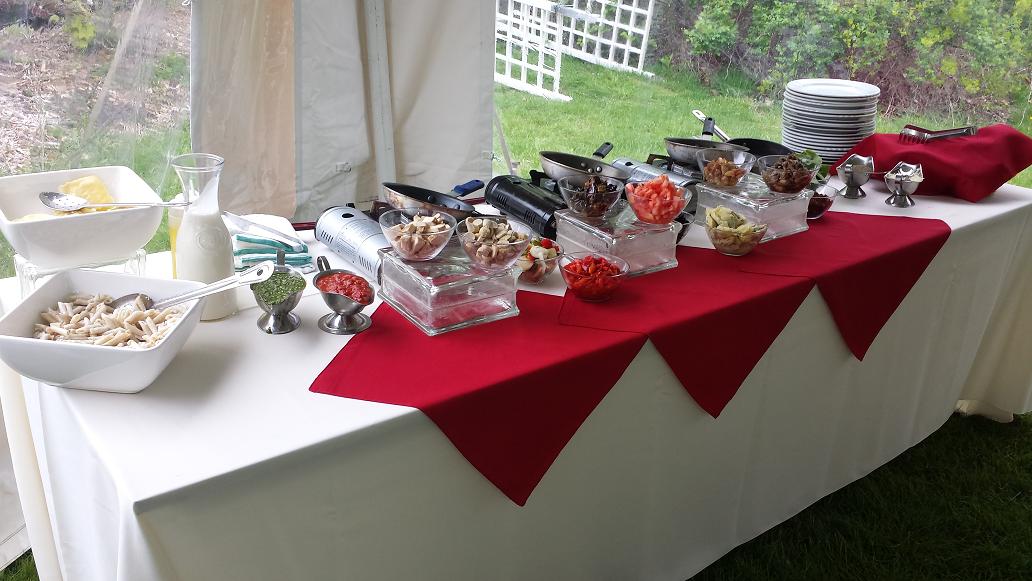 Dessert was provided by the innkeeper Seely, who made a red velvet cake with cream cheese buttercream frosting.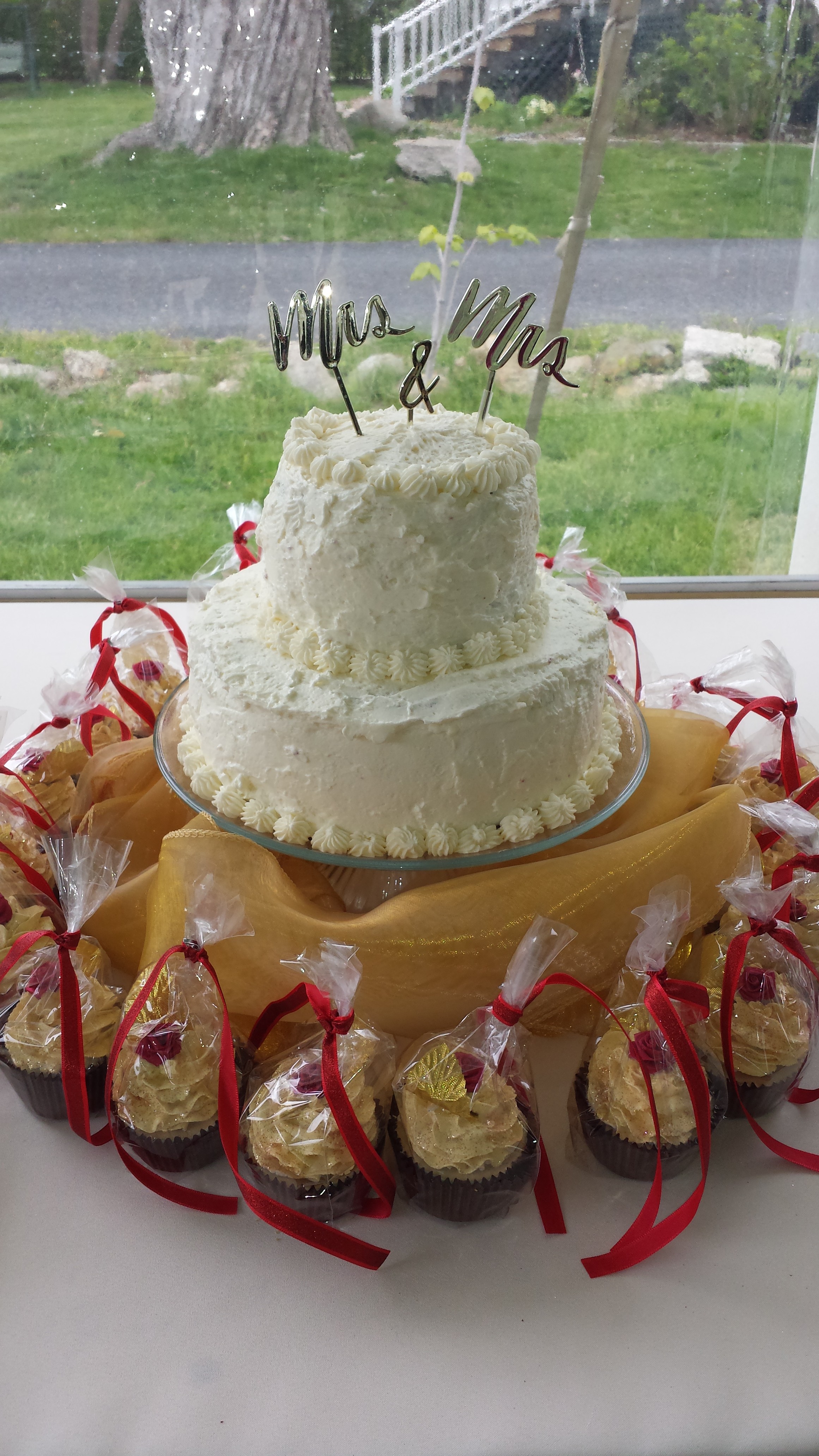 Décor: White Paper Lanterns and Gold Stars hung by Event Planner Tori, Gold Oragnza Sashes tied around each chair, by waitstaff
Table linens: Ivory with Gold Overlay and Red Napkins
Caterer: Cozy Caterers
Beverage Service: Cozy Caterers
DJ: Client Provided Playlist
Photographer: Family Friend
Rentals: Rhode Island Rentals
Venue: Blueberry Cove Inn