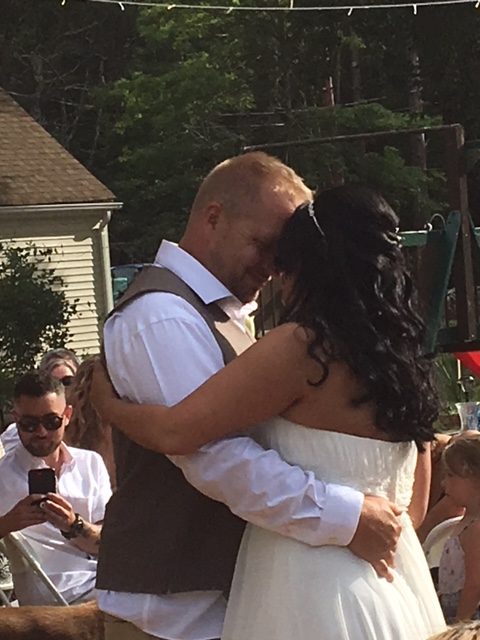 The peragola was one of the highlights of John and Linda's backyard wedding situated in Greene, RI. With rain on the horizon and a tent on hold they were destin to have their wedding outdoors.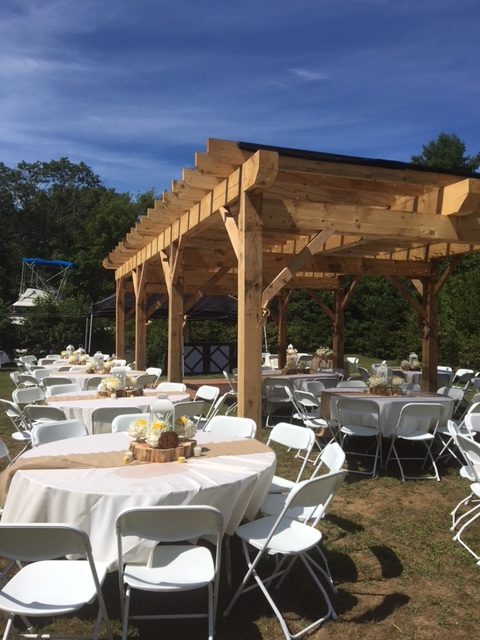 Stationary Appetizers- Cocktail Hour
Basic Cheese Display
Assorted Cheese Display:
With Cheddar, Swiss, Provolone, Dill Havarti and Pepperjack With Fruit Garnish,
Gourmet Crackers and Garlic Crostini will be put in baskets on Site.
Pepperoni
Fruit Platter
Sliced Seasonal Fruit with Grapes and Strawberries
Texas Style BBQ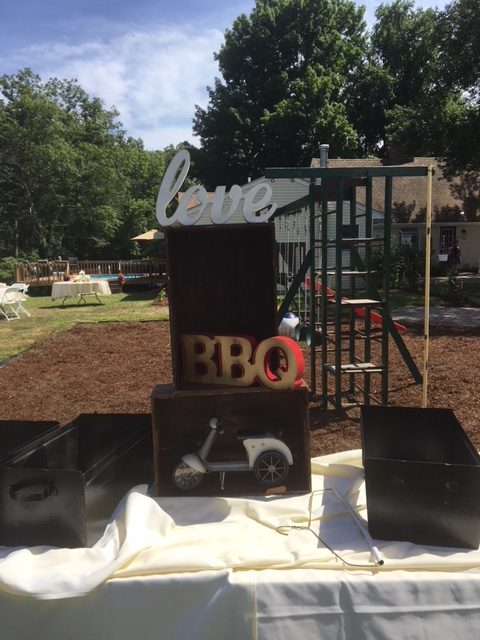 From the Buffet
Farmers Market Garden Salad
Shredded Carrots, Tomatoes, Cucumber and Red Onions Served with a choice: Ranch, Italian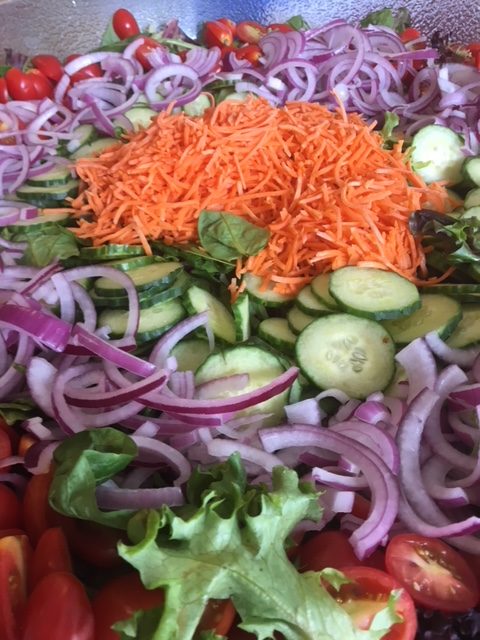 BBQ Baby Back Ribs
Pulled Pork
Herb Roasted 1/4 Chicken
Four Cheese Mac & Cheese
Yummy! Made with 4 Types of Cheese and Topped with Bread Crumbs
Oven Roasted Potatoes
Grilled Vegetable Platter
Seasonal Grilled Vegetables: Red Bell Peppers, Zucchini, Summer Squash, Eggplant,
Mushrooms, Asparagus, Red Onions with a Balsamic Glaze and Goat Cheese on the side.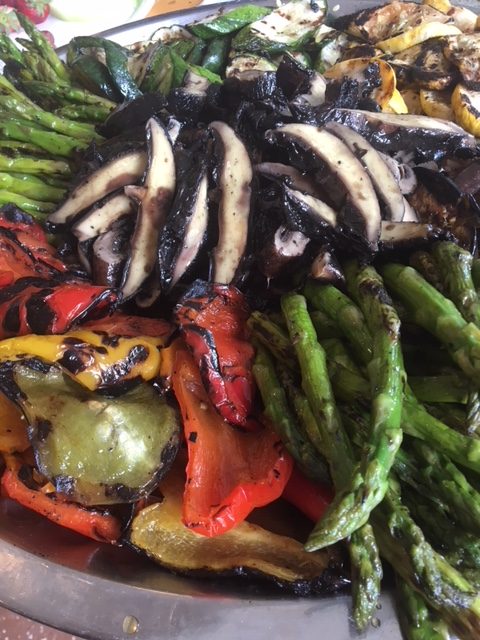 Homestyle Baked Beans
Grandma's Cornbread
Served with Butter on the Side
Fresh Cut Watermelon Wedges
I just love this ceremony location in their backyard and they had the arbour built for their wedding.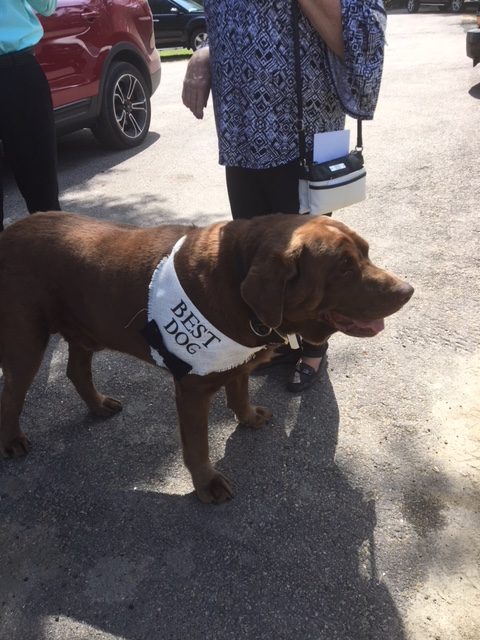 Ben was the best dog at the wedding. We just love when dogs are apart of weddings. If Ben had it his way, his wedding bowl would've been filled with Pulled Pork and BBQ Ribs.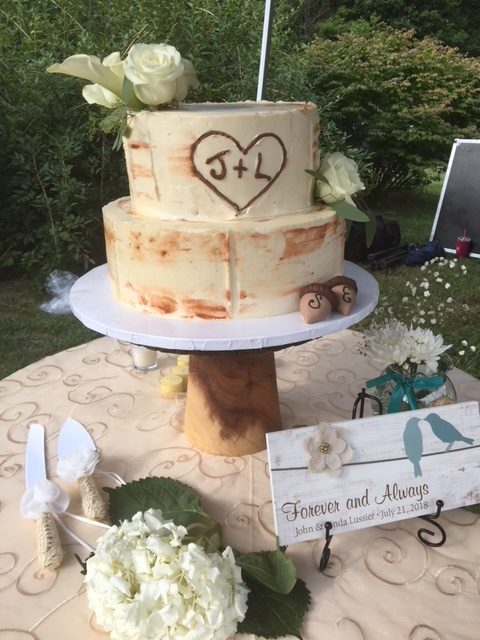 Cake by Carina and Dolce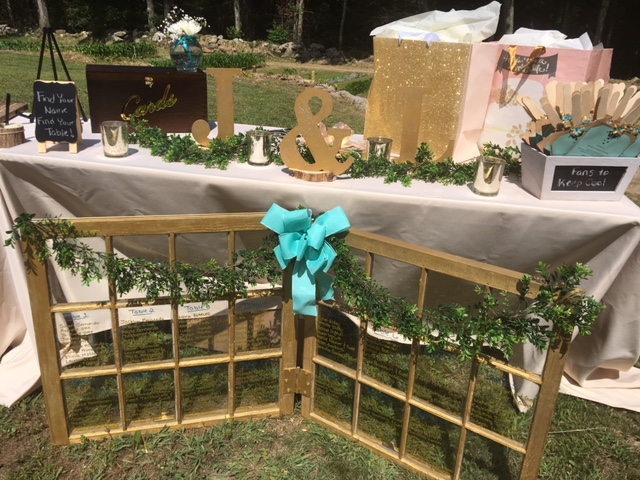 We love the use of an window for the guest seating chart.
Caterer- Cozy Caterers
Cake: Carina and Dolce
DJ: Music Machine Man
Photographer: Victory Comfort Photography
Cozy Caterers Media Team
Beverage Catering: Cozy Caterers
Rentals: Quality Rentals
Linens: Churchhill Linens