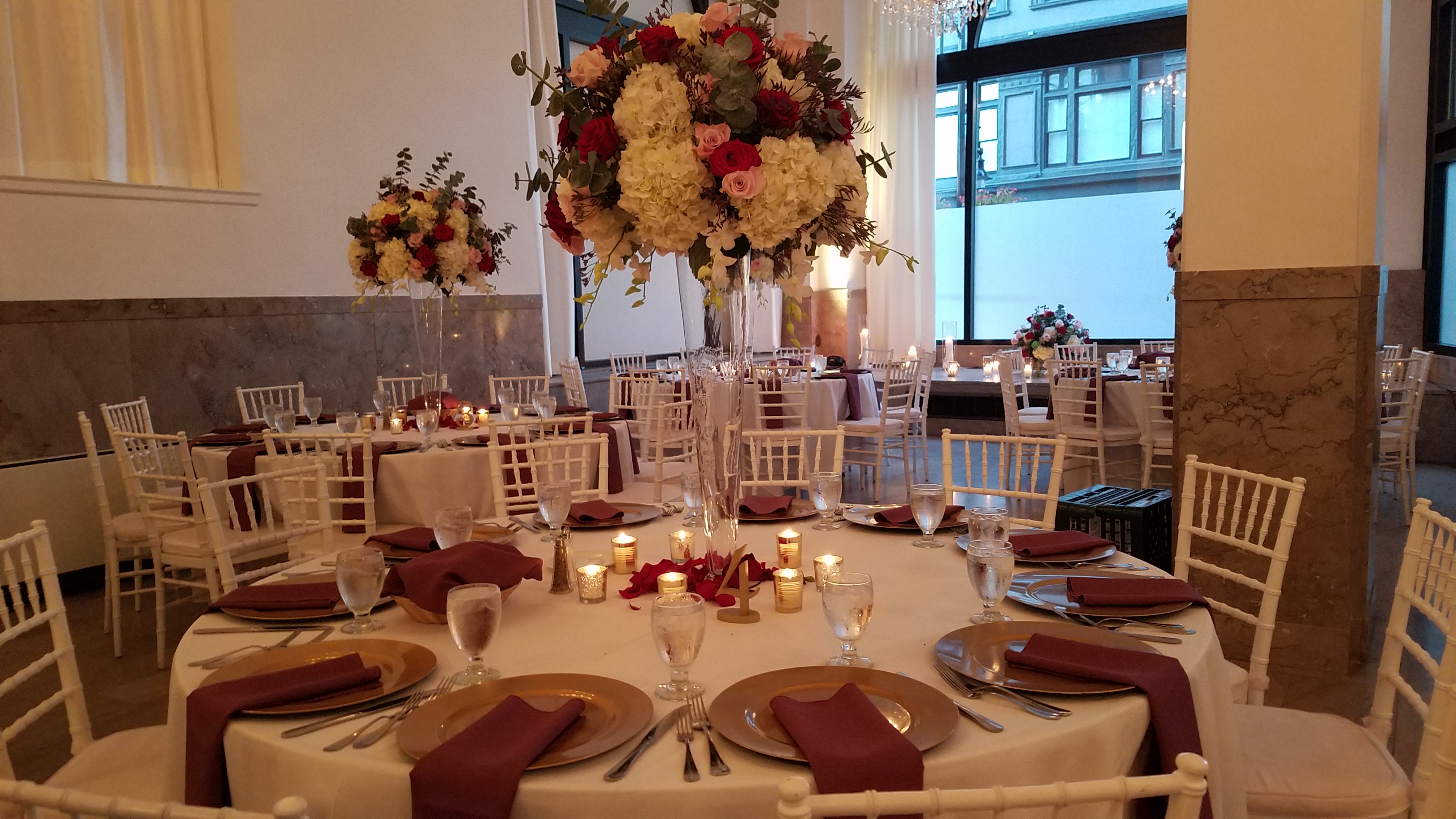 After choosing the Ballroom at The Providence G, Kelly and Matt sat down with one of our Wedding specialist Tori to plan their wedding. it came out to be really amazing.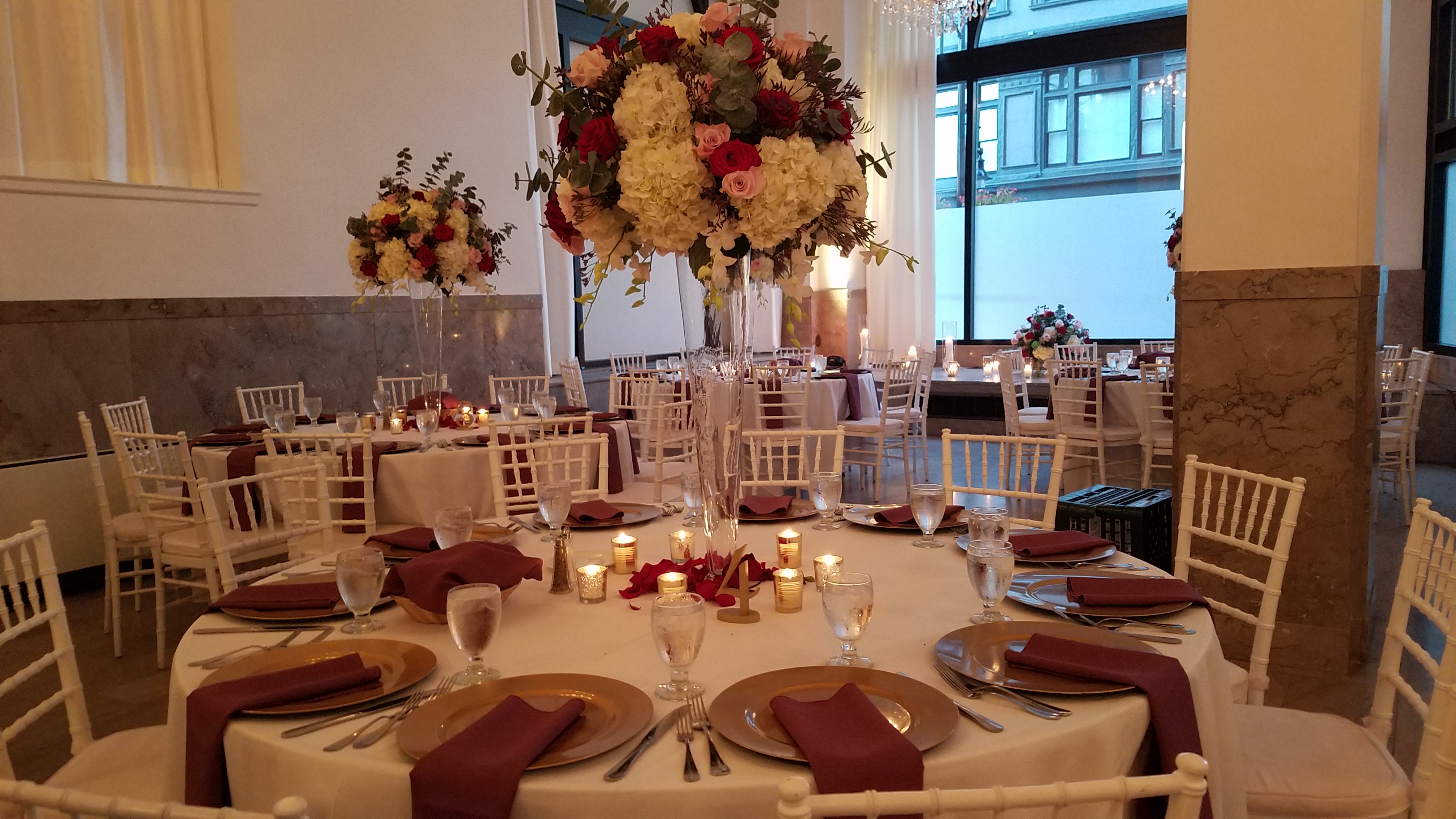 Beautiful Wine colored linens with gold chargers accented by white table linens and white ballroom chairs make this room look like a Urban chic wedding.
The floral centerpieces from Townehouse Florist in Johnston, RI  help glam up the room.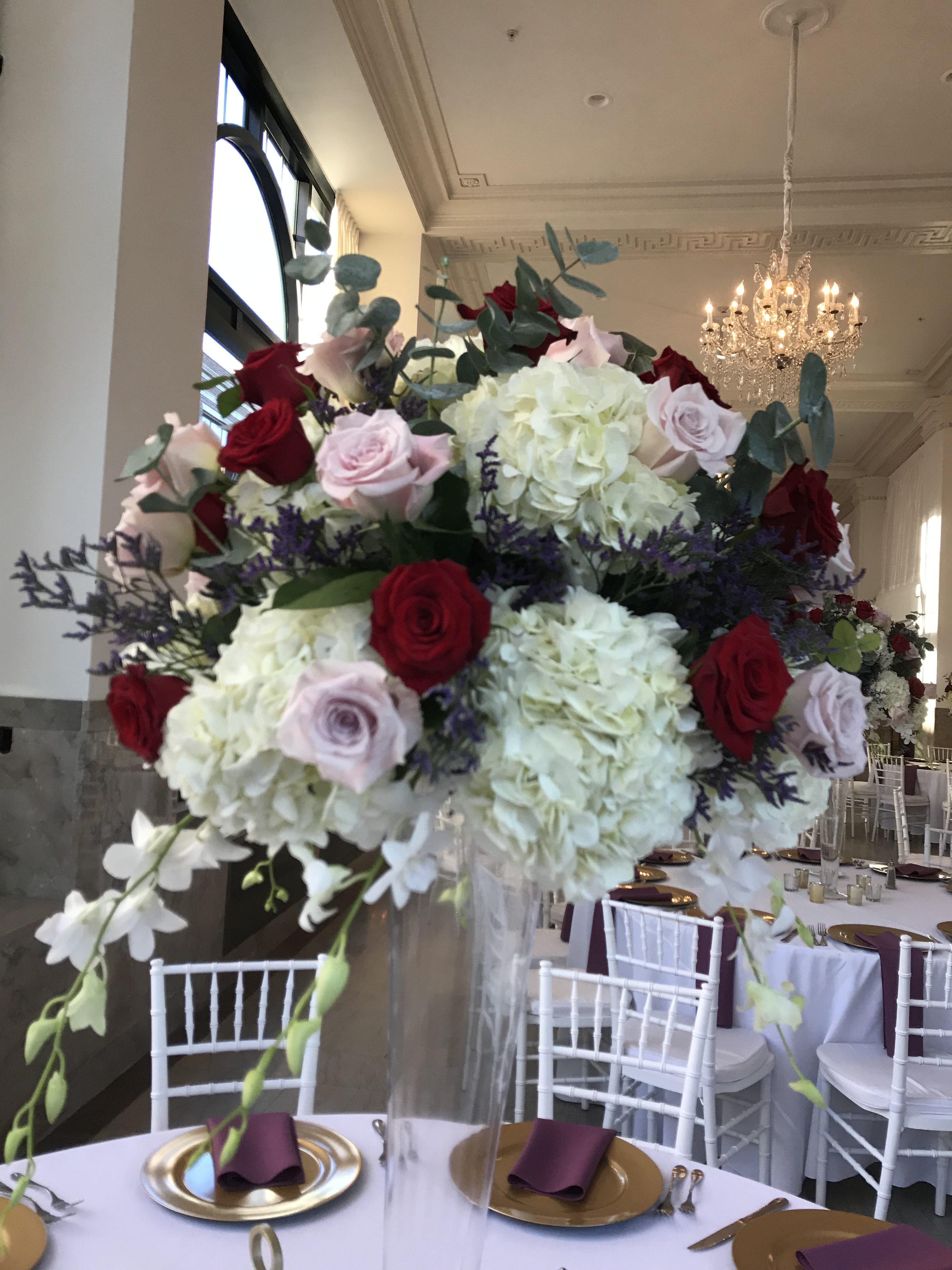 Kelly and Matt chose the Midtown package that includes a Ice Carving.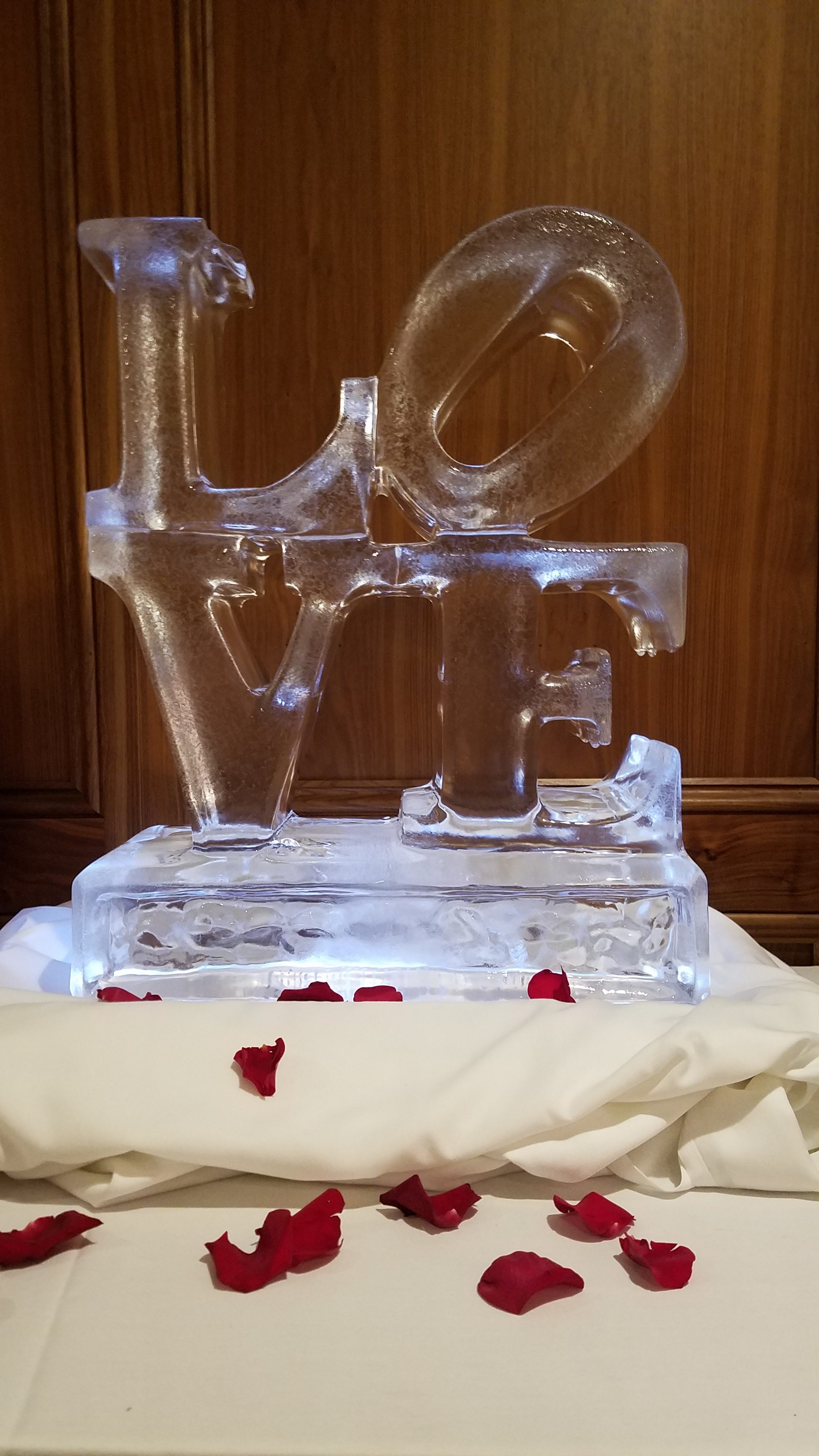 Midtown Wedding Exclusive Package
Wedding Cake, Ice Carving, and Floral Centerpieces
Plated Salad
Farmers Market Garden Salad
Shredded Carrots, Tomatoes, Cucumber and Red Onions Served with a Balsamic Dressing
Assorted Hearth Baked Rolls and Butter
Entree
Herb Garlic Crusted Prime Rib
Herb crusted rib roast with a Horseradish Cream sauce on the side
Boneless Breast of Stuffed Chicken Breast
with wild rice stuffing with cranberries.
Topped with an Herb Chicken Veloute
Mashed Potatoes
Roasted Mixed Vegetables
Roasted Seasonal vegetables
Vegetarian Selection
Acorn Squash
Stuffed with Quinoa, Cranberry, Pistachios, and Seasoned with Fall Spices. VEGAN/GF
Dessert & Coffee Station
Carina E Dolce Wedding Cake
Champagne Flavored Cake
An Elegant 3 tier wedding cake
Kid Menu
During Salad Course
Mac & Cheese
Entree
Chicken Fingers
Crispy Chicken Finger and French Fries with BBQ Sauce and Ketchup
Venue: Ballroom at the Providence G
Caterer: Cozy Caterers
Beverage Catering: Cozy Caterers
Cake: Carina and Dolce Cakes
Flowers: Townehouse Flowers