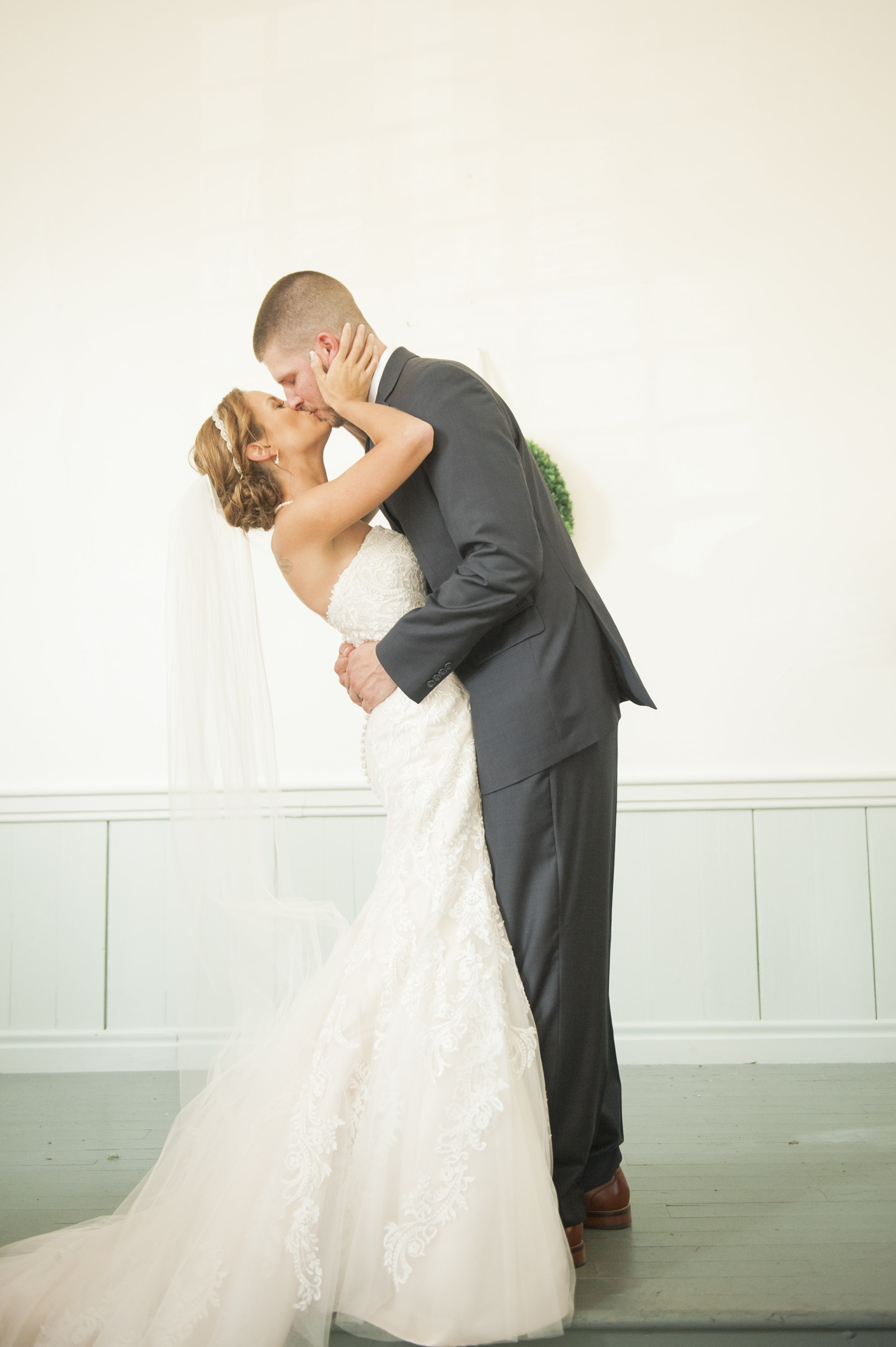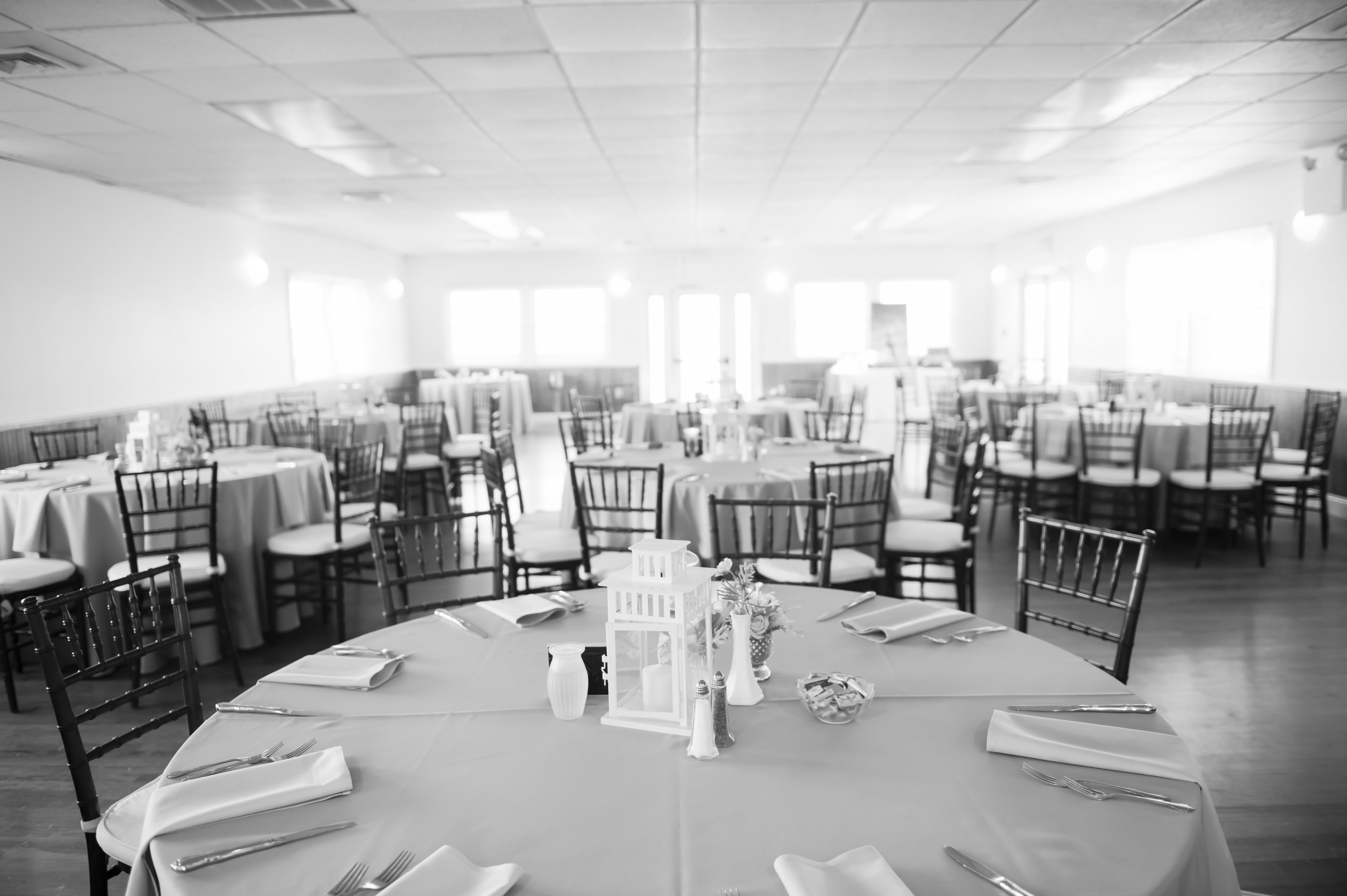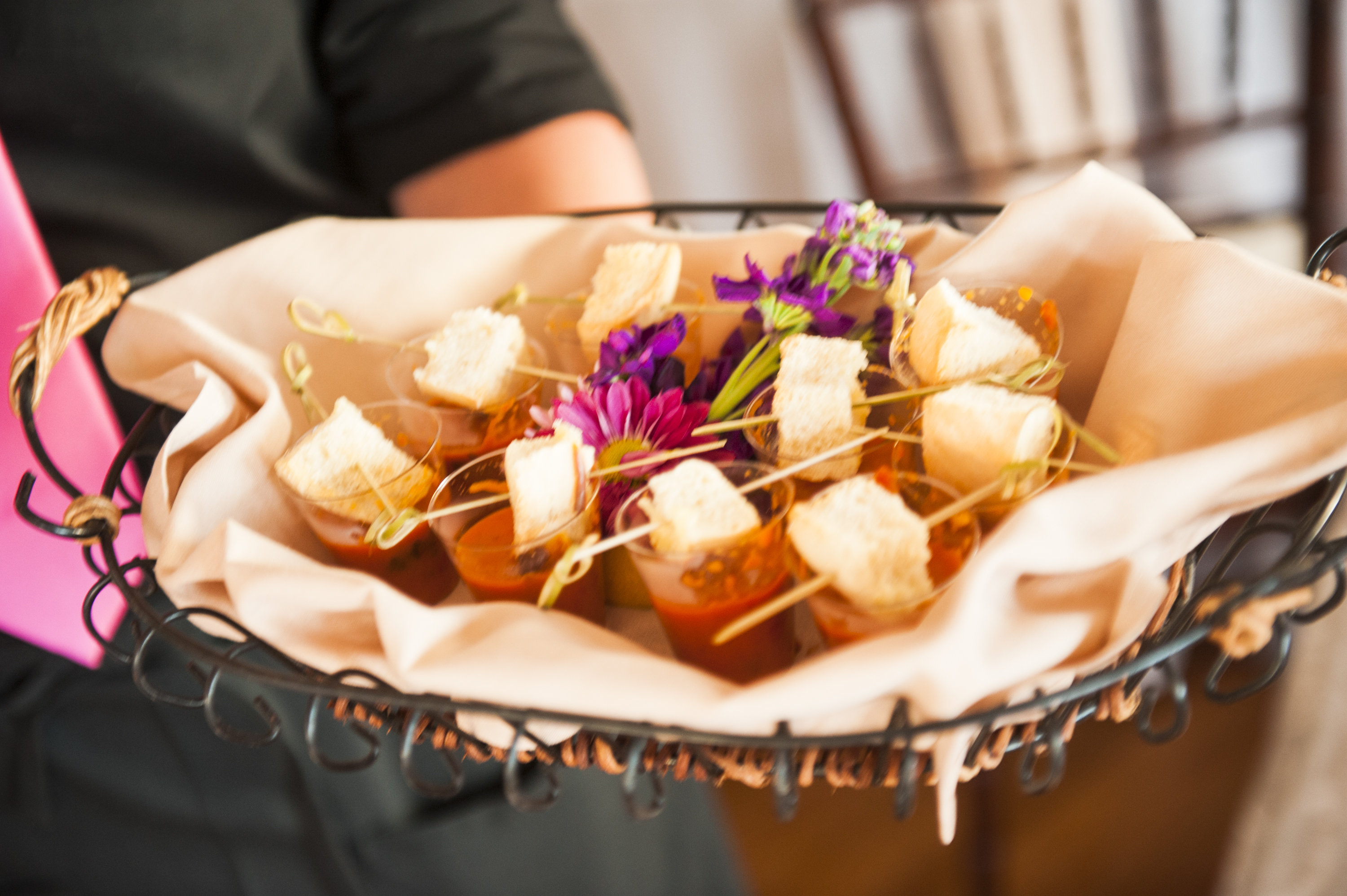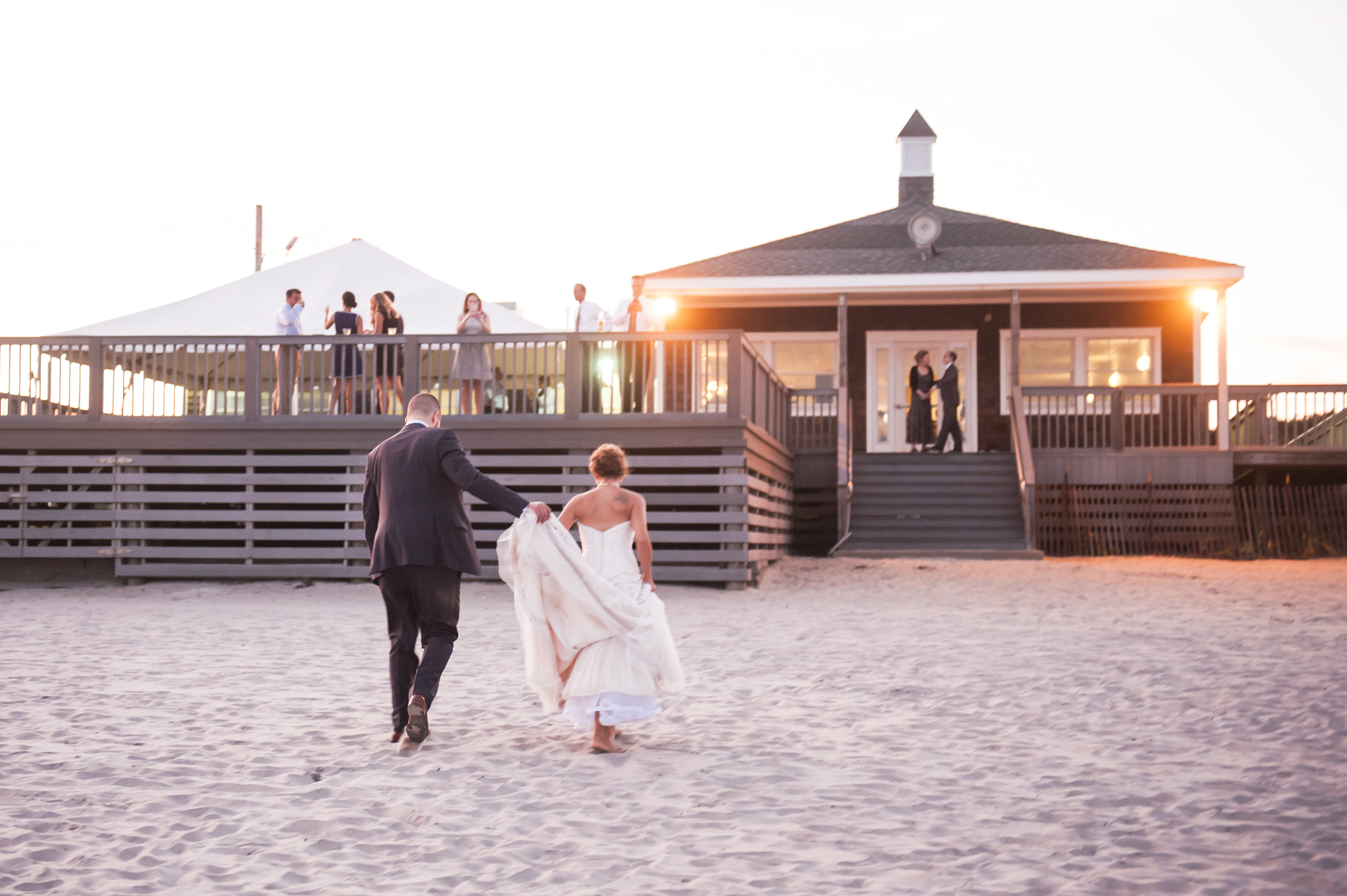 To keep the Reception flowing, we like to notify our couples when dinner is ready.
Unfortunately we are very busy in the kitchen and in the dining rooms get salads and entrees to the guest in a timely manner so here is the menu.
Picture this:
Passed Hors D'oeuvres
Scallops Wrapped in Bacon with a Maple Glaze
Pork Pot Stickers Served with a Plum Sauce
Tomato Soup Shooters Served with Mini Cheese Crostini Teriyaki
Steak Skewers
Plated Salad
Fall Mixed Farmers Green Salad with Spiced pecans, Caramelized Apple, Mild Chadder Cheese and a Apple champagne Vinarelle
Assorted Hearth Baked Rolls and Butter
Entree
Stuffed Harvest Chicken Bread Stuffing With Granny Smith Apple, Walnuts and Cranberries. Apple Cider Gravy
Herb Garlic Enrusted Prime Rib With a Port Demi or Horseradish Cream Sauce.
Mashed Potatoes
Roasted Rustic Vegetables
Vegetarian Selection
Acorn Squash Stuffed with Quinoa, Cranberry, Pistachios, and Seasoned with Fall Spices. VEGAN/GF
Dessert & Coffee Station
Wedding Cake (Host to Provide)
Fresh Brewed Coffee with Cream and Sugar
Fresh Brewed Decaffienated Coffee
Venue: North Beach Clubhouse, Narragansett, RI 
Caterer: Cozy Caterers
Beverage Catering: Cozy Caterers
Rentals: RI Rentals