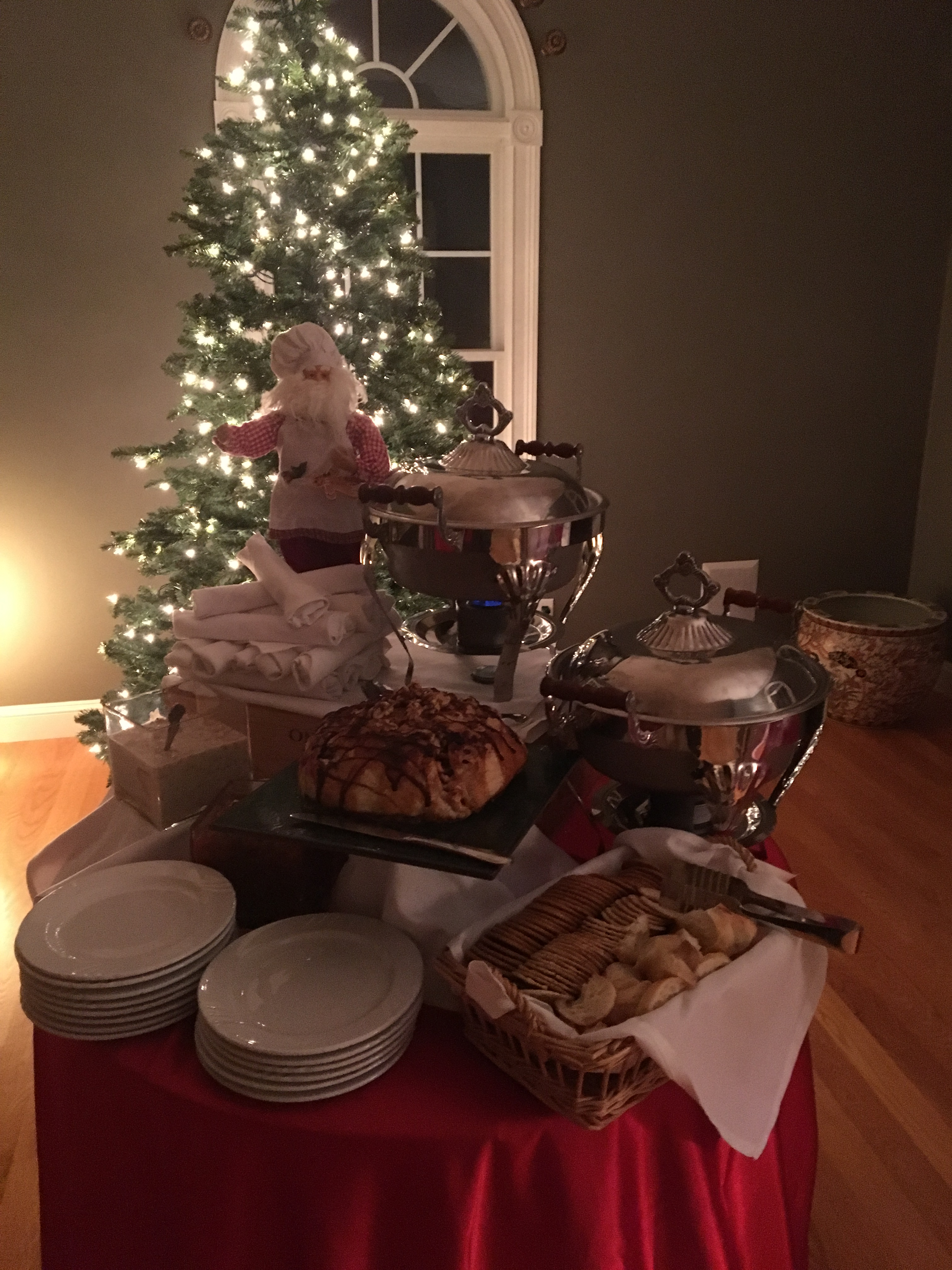 Imagine hosting a holiday party and the only thing you have to do is clean your house for the guest arrival.  Cozy Caterers was invited back to a Pediatric Othropedic doctor office party at a private residence in Cumberland, RI. The host called us, we helped plan the menu and than on the day of the event show up with all the food prepped and ready to finish onsite. Event equipment coming through the door to make the house look beautiful all while the host sits on the couch watching college basketball. What more can you ask for?
The stationary table was decorated in red satin linens with polished chafing dishes and the tree in the background.
Baked Brie encroute with apple, walnuts, honey & brown sugar and crackers
Eggplant Caponata
White Bean & Roasted Garlic Tapenade With Crackers
Creamy Sundried Tomato Pesto Pasta
Penne Pasta in Pink Vodka Sauce
The Guests just loved this food and for forty guests this menu is perfect. It becomes a little of this and people saying ooo.. a little of that.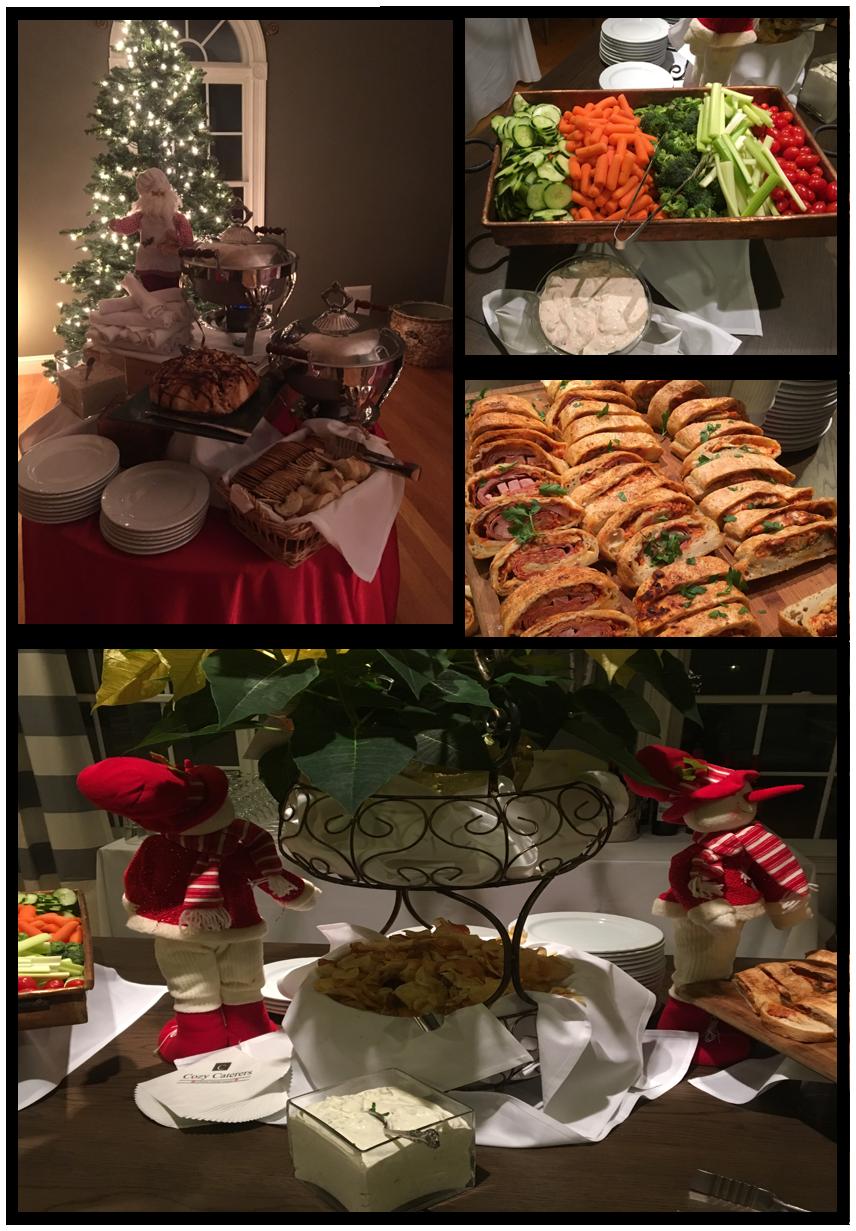 In the dining room, we had a table set up of:
Homemade Chips Station with Gorgonzola Cream Dip, French Onion Dip and Roasted sweet red pepper Dip
Baked Eggplant Parmesan Calzones
Stromboli Calzones Cheese, Ham, Salami, pepperoni
Buffalo Chicken Calzones Spinach and Cheese Calzones
 Farm Fresh Vegetable Crudites -Cauliflower, Broccoli, Red Peppers, Carrots, Cucumbers and Celery served with a Roasted Red Pepper Dipping Sauces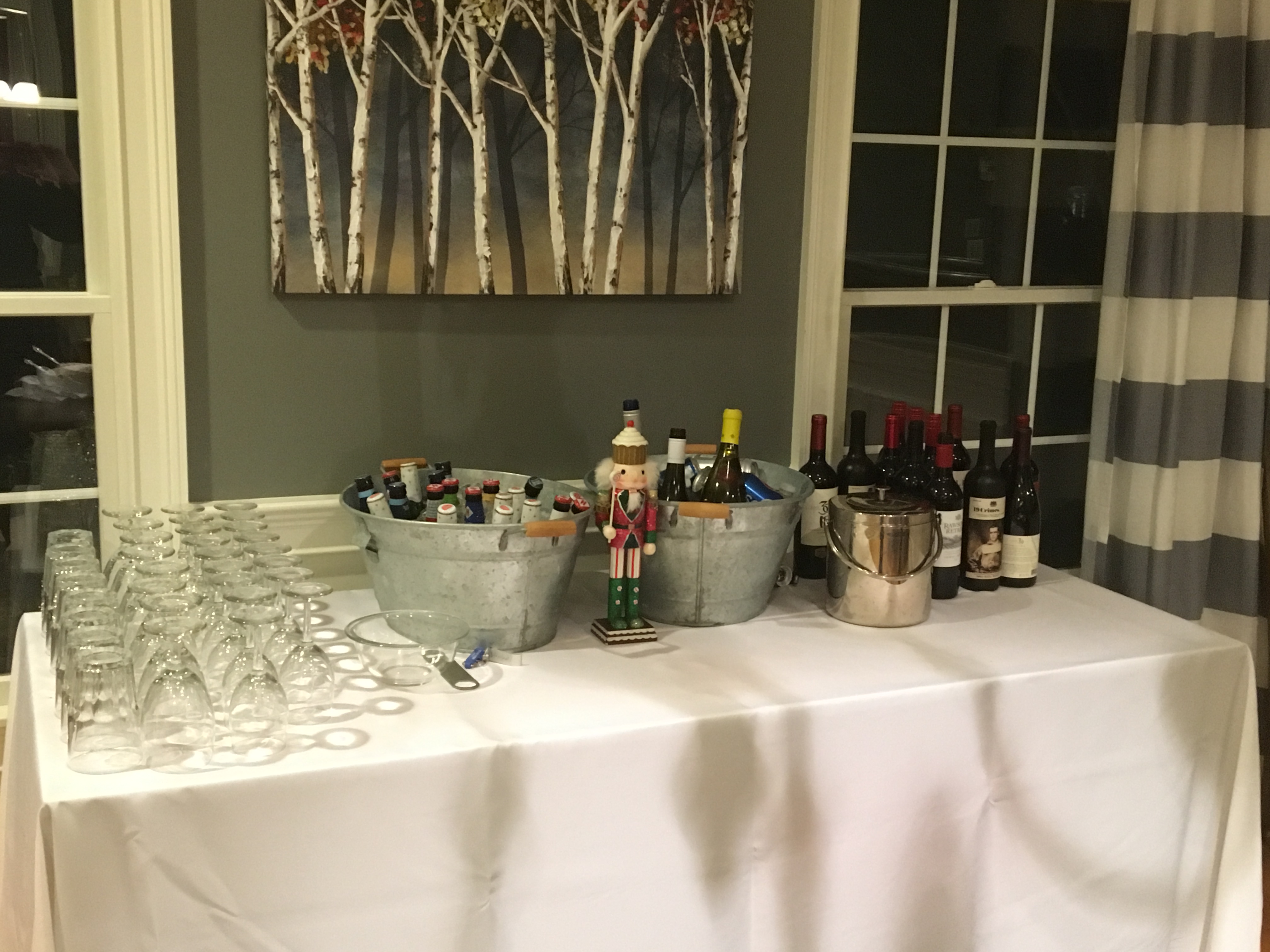 The host provided the bar but we glady set it up for them all they needed to show us where are the beverages were located.
A half in hour into having the stationary open, we started to pass hors d'oeuvres.
Crab Stuffed Mushrooms
Tomato Bisque Shooters with Grilled Cheese
Classic Beef Sliders
Beef Wellingtons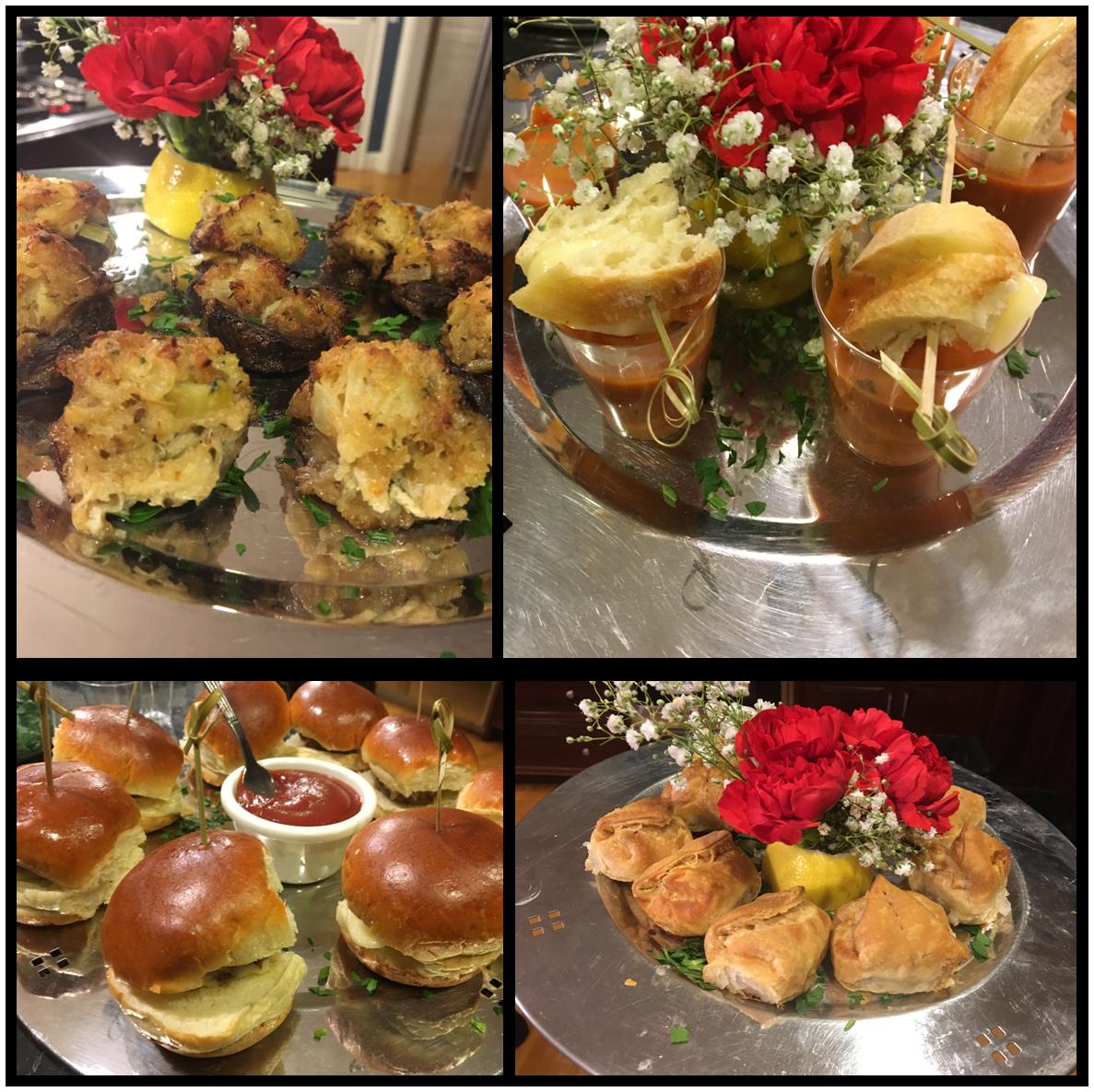 We also passed:
Grilled Pork with Cranberry Chutney on Homemade Corn Bread Crostini.
Thai Vegetable Springroll Served with Apricot Ginger Sauce
Broccoli and Brie Cheese Melt Grilled buttered Pumpernickel Triangle.
The evening was a success, the guest left and the staff at Cozy Caterers packed everything up back onto our catering truck  and made the host house look like they never had a party.
Catering Food,Equipment Bar Glassware, Appetizer Plates: Cozy Caterers
Table and Linen Rentals: Rhode Island Rentals
Bar Service: Provided By Host