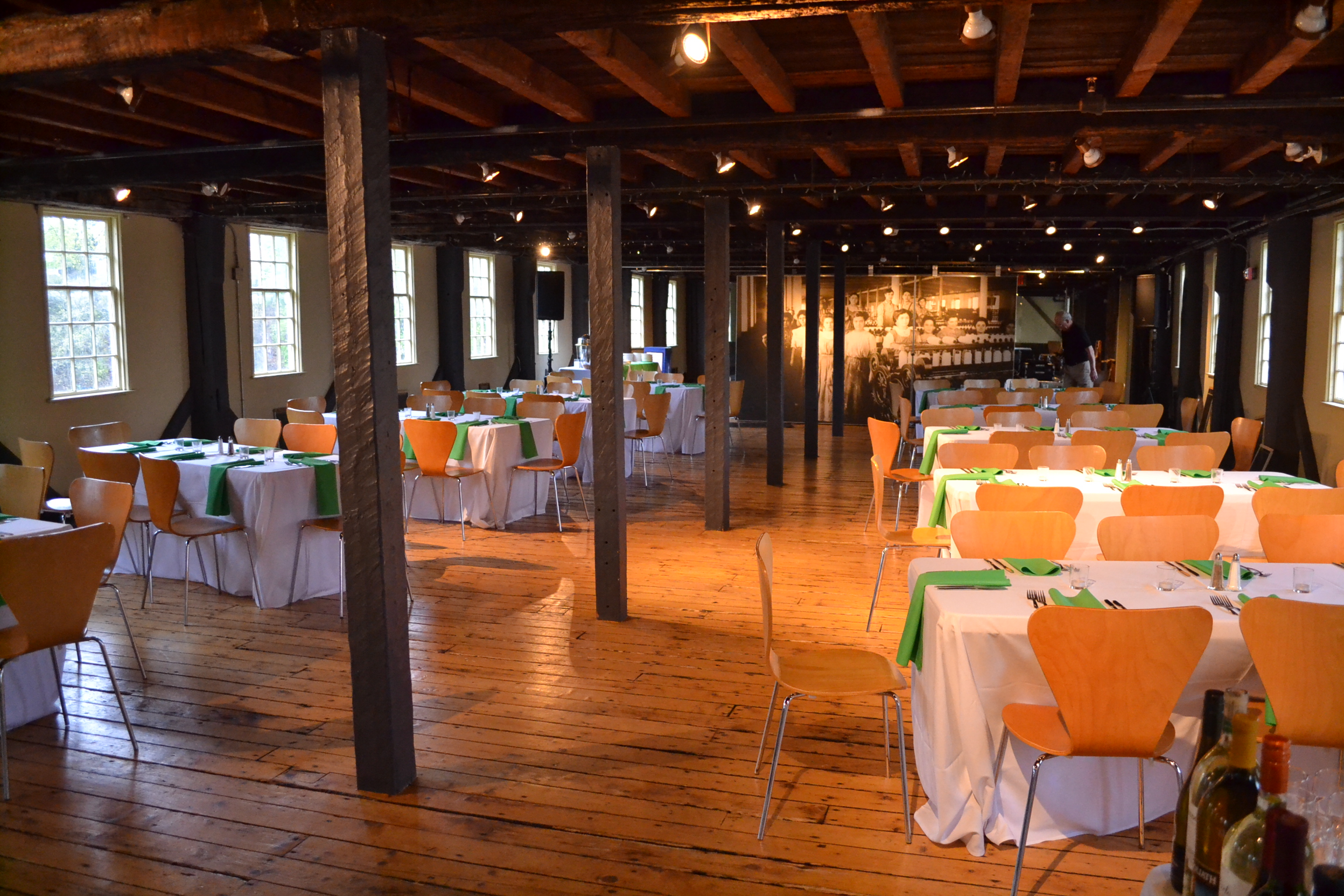 We were choosen to cater a sit down dinner for Fidelity Investments at historic Old Slaters Mill in Pawtucket, Rhode Island. They asked us to do a three course sit down dinner for 80 guests with passed hors d'ouevres during cocktail hour. We were asked to do this all in a three hour span with a speaker in between the entree course and dessert. The event started at 5 p.m. and we had to be cleaned up by 9 p.m.
We started with the cocktail hour starting at 5 p.m. preset salads at 6p.m. entrees at 6:25 and them the speaker starting at 6:50 p.m. It was a tight deadline but we managed to keep our client on time so they didn't have to pay extra room fees.
We offered a full service Beer and Wine bar package with a certified Bartender to
The Menu is below.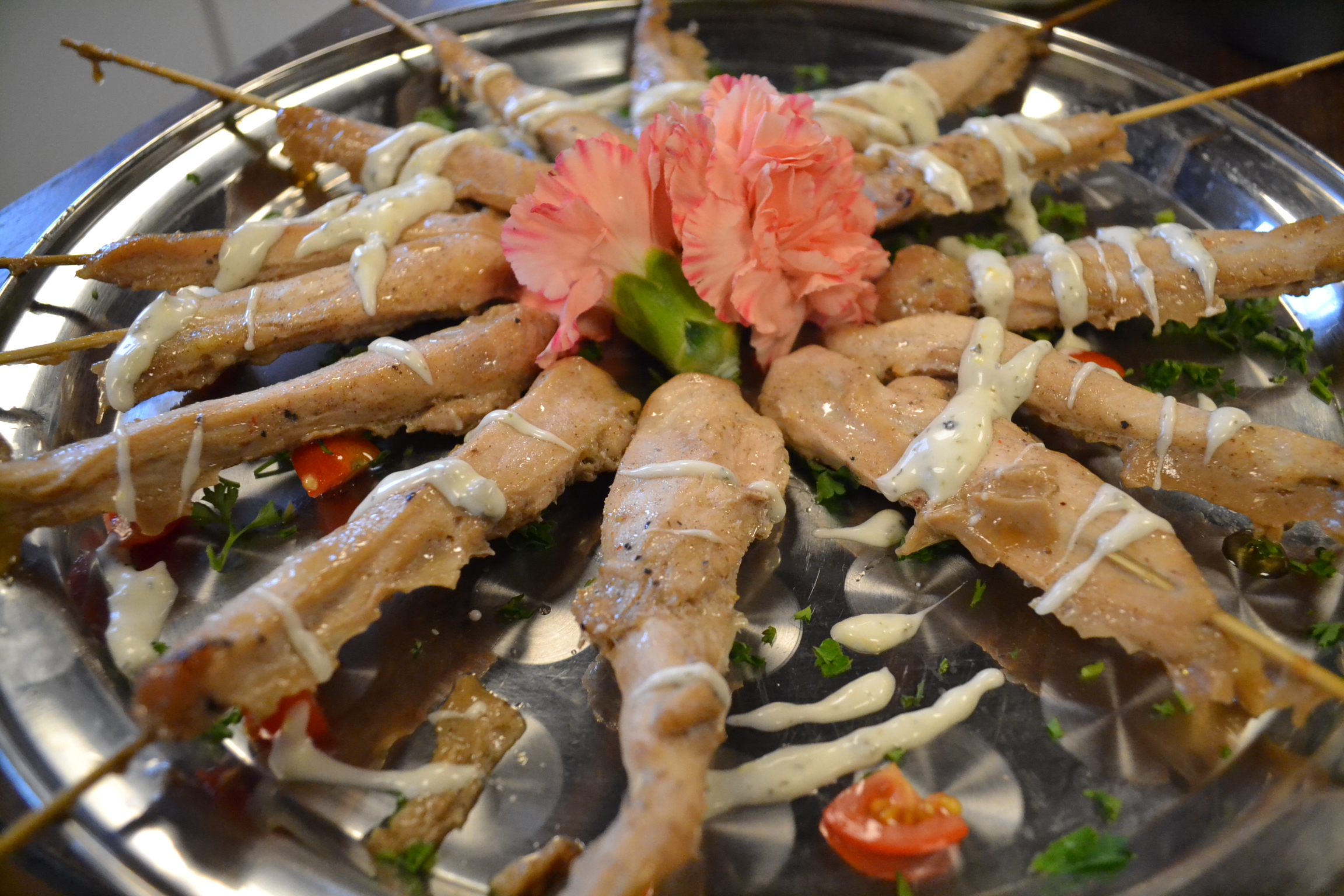 Ginger Chicken Satay with Honey Lime Aoli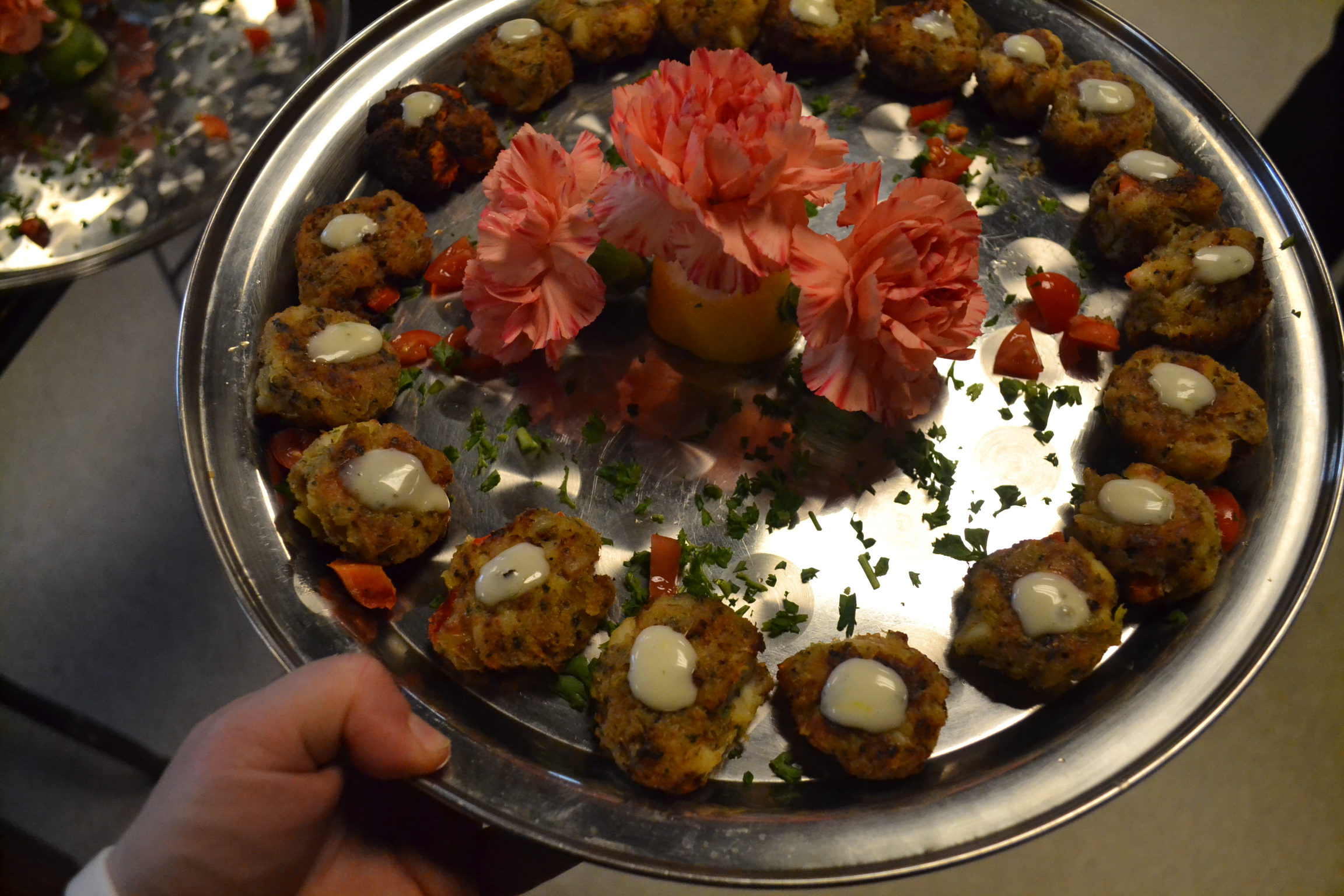 Maryland Crab Cakes with a Remoulade Sauce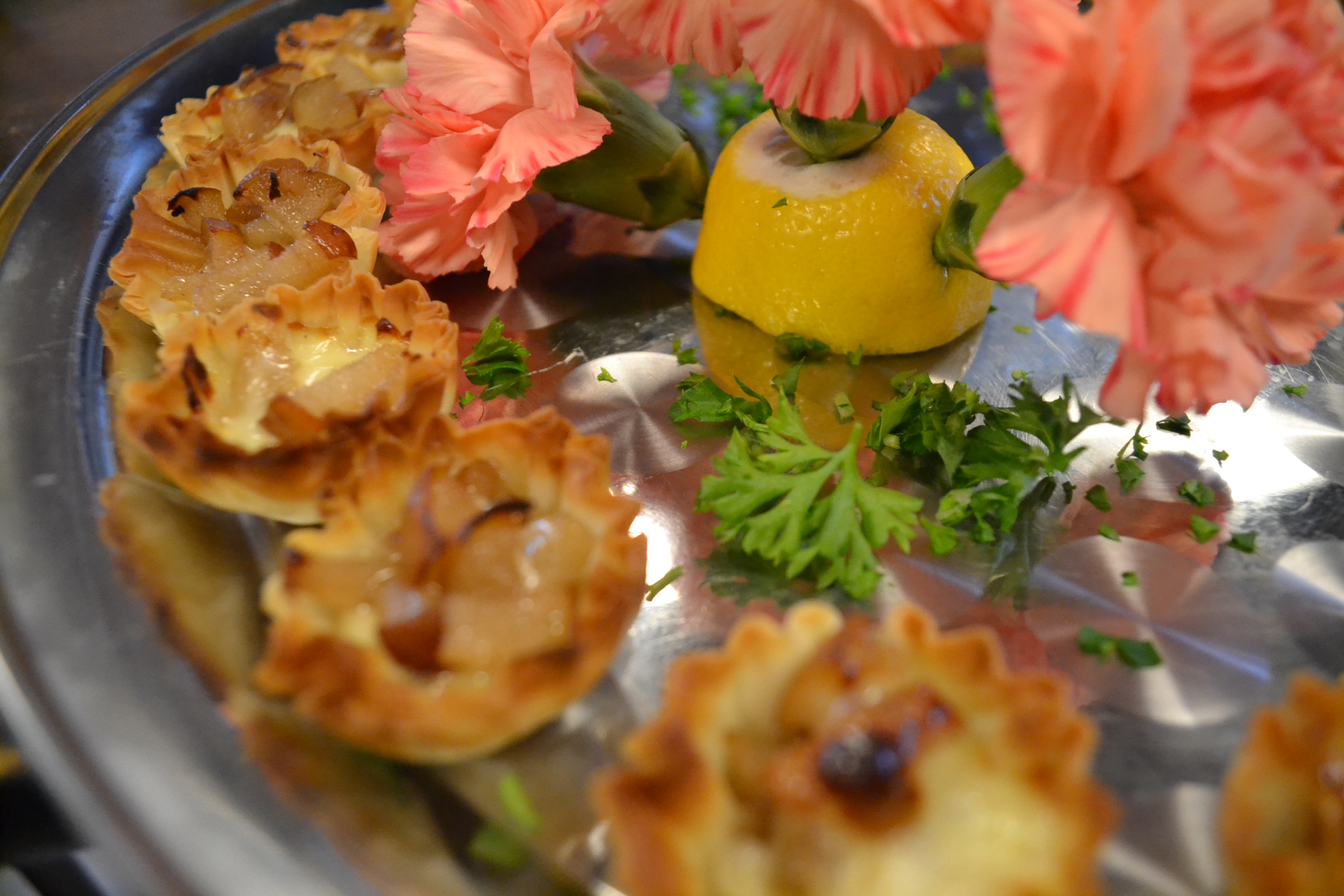 Caramelized Pear and Fontina Cheese Tartlet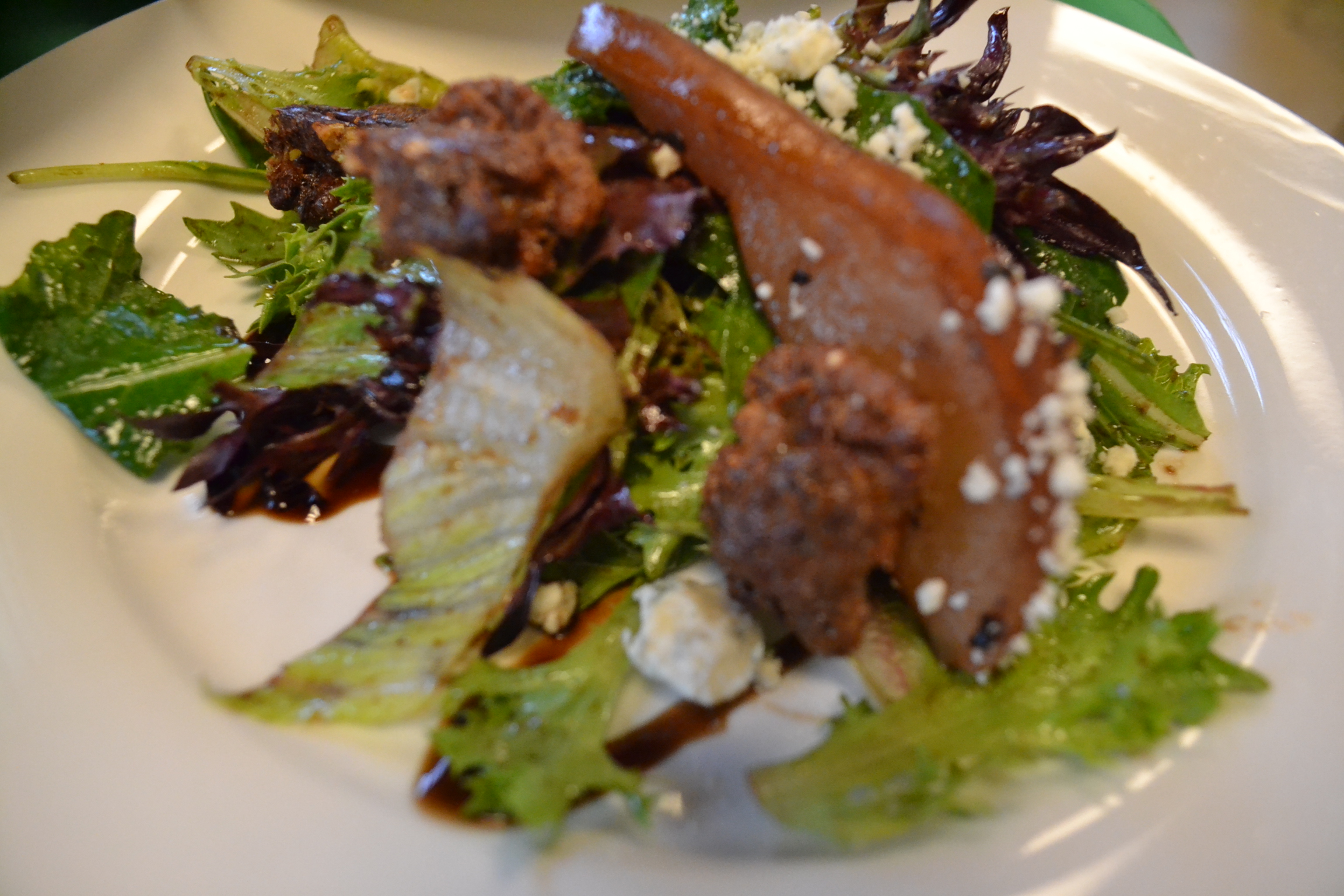 Crisp Baby Greens with Gorgonzola Cheese, Caramelized Walnuts and Balsamic Glaze.
We were so busy staying on a tight timelime that we forgot to take a picture of the entree course that was a Prosciutto Wrapped Chicken Breast with a Sage Cream Sauce accompanied by Wild Rice Pilaf and Broccoli Spear was absolutely to die for. The Chicken was so moist, it melted like butter in your mouth.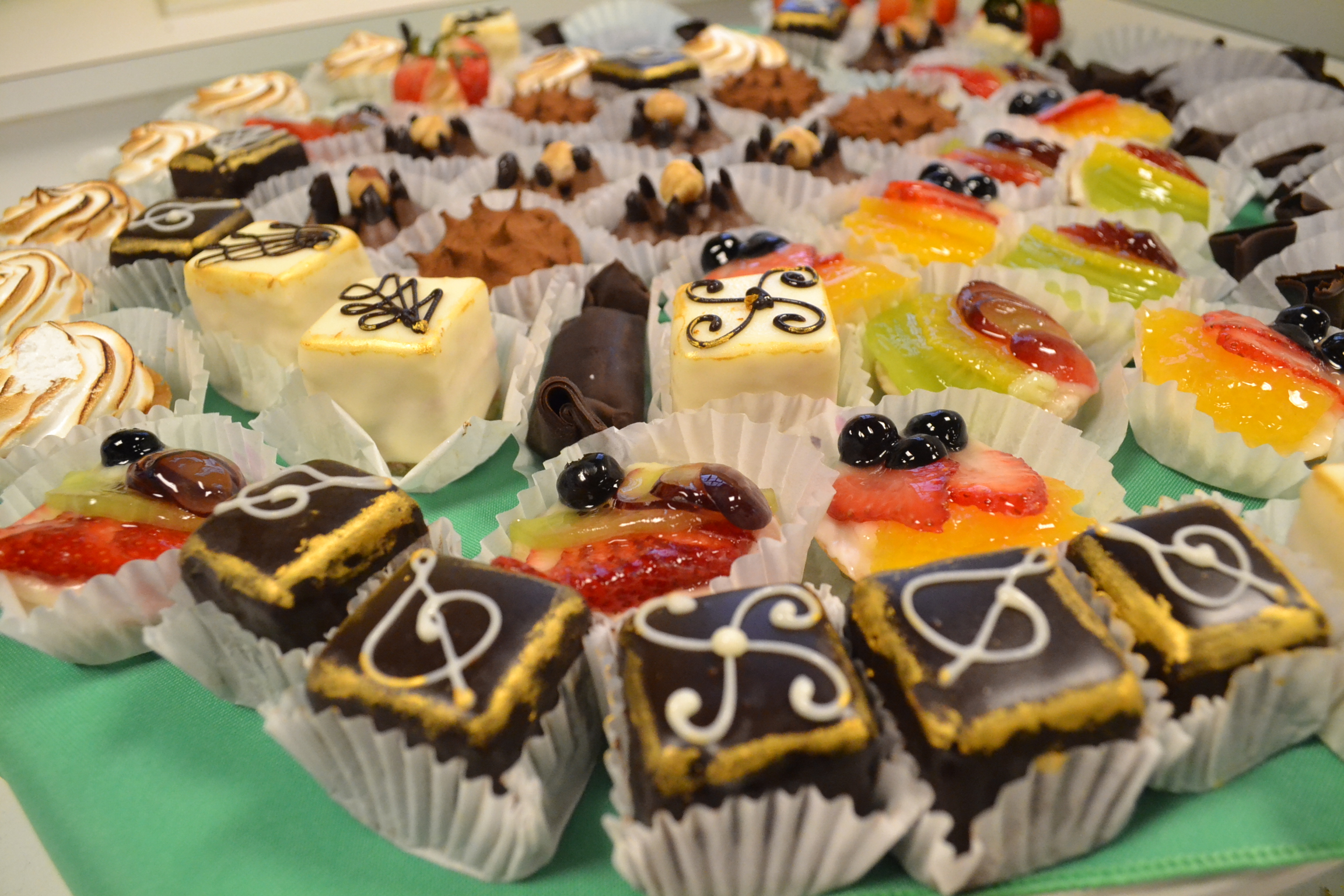 French Collection Petite Sweets.
Oh my my, look at those petite sweets, it just makes you want to eat them right now. They were increditably delicous. These were accompanied with a coffee display.