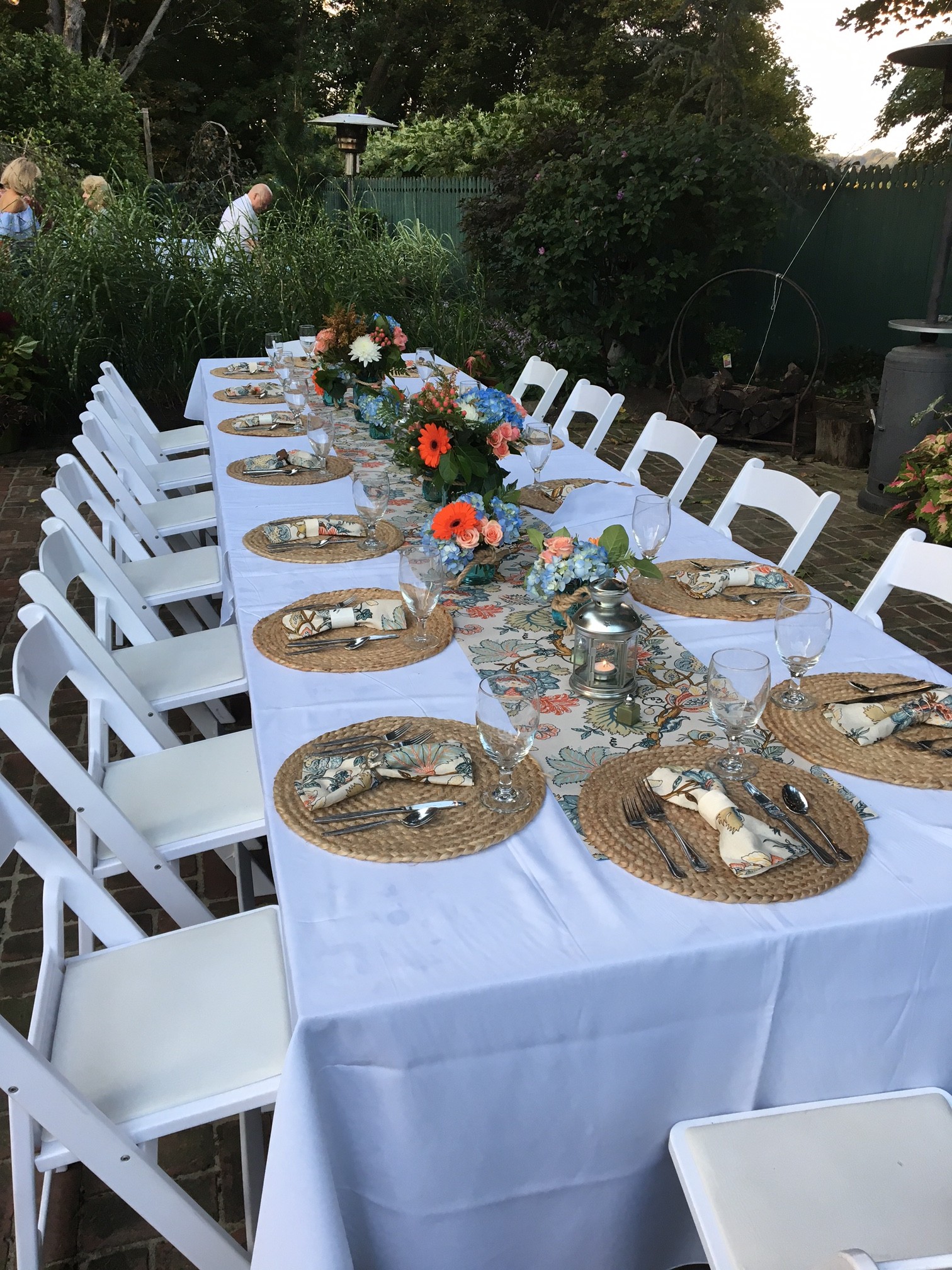 Every year, we have the pleasure of catering a sibling dinner in Lincoln, Rhode Island.  These adult kids fly from all over the United States
Passed Hors D'oeuvres
Maryland Crab Cakes
with Chili Lime Remoulade
Coconut Shrimp
With an Orange marmalade Horseradish Cream.
Fried Chicken Waffles
with Bourbon Maple Syrup
Salad Course
Farmers Market Garden Salad
Shredded Carrots, Tomatoes, Cucumber and Red Onions Served with a choice: Ranch, French, Italian OR Balsamic Dressings.
Entrees
Wild Mushoom Chicken Marsala
Chicken Sautéed in Marsala Wine with Shitake and Crimini Mushrooms
Herb Garlic Enrusted Prime Rib
With a Port Demi or Horseradish Cream Sauce.
Traditional Baked Cod
Garlic Smashed Potatoes
With Roasted Garlic and Butter.
Grilled Asparagus
Dessert
French Quarter Beignets
Fried than sprinkled with Cinnamon Sugar and or Powdered Sugar.