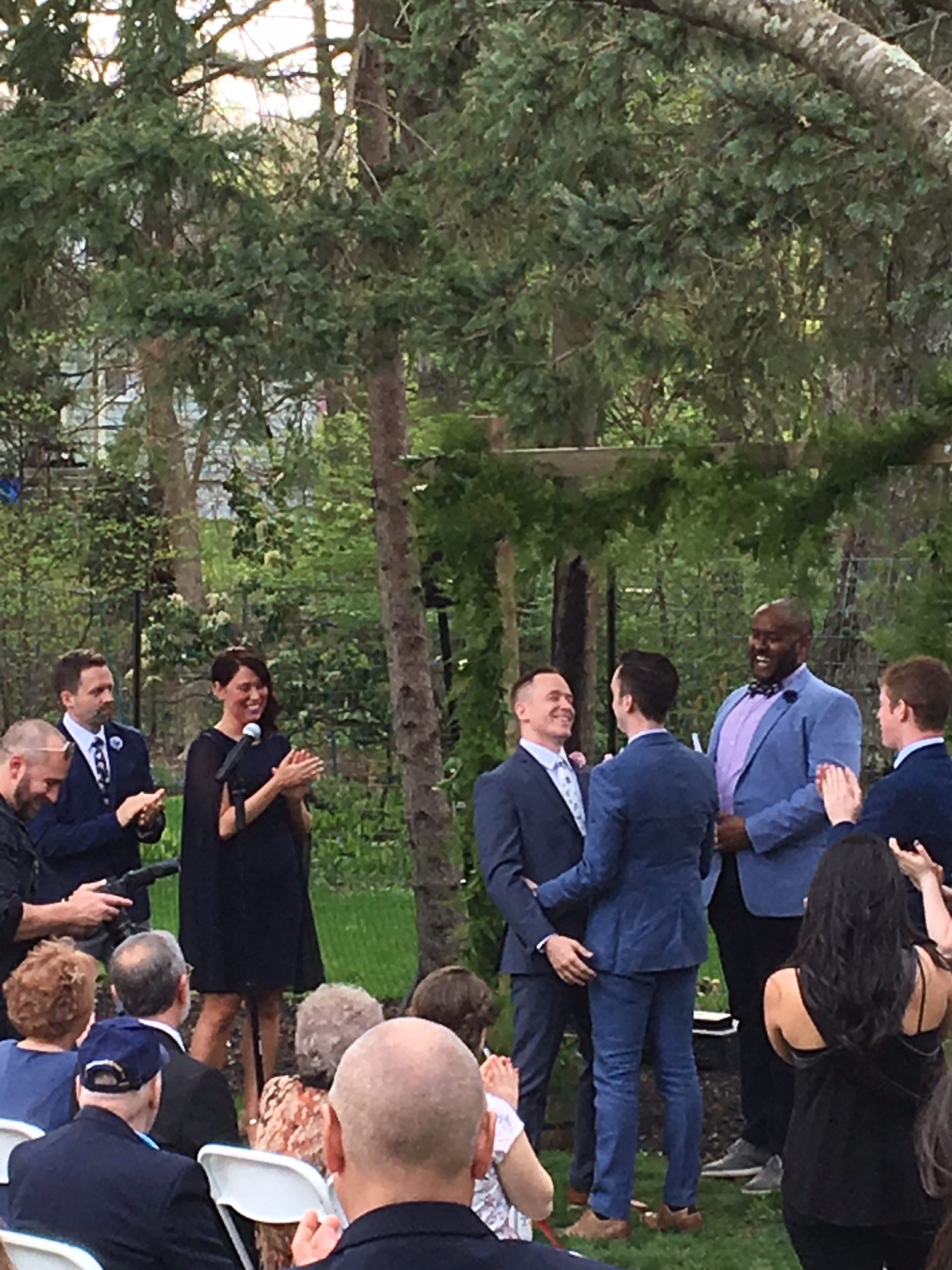 We were delighted to be invited to the wedding or Dustin and Troy, in Troy's brothers backyard in Cumberland, RI. You could've asked for such a gorgeous day on May 5, 2018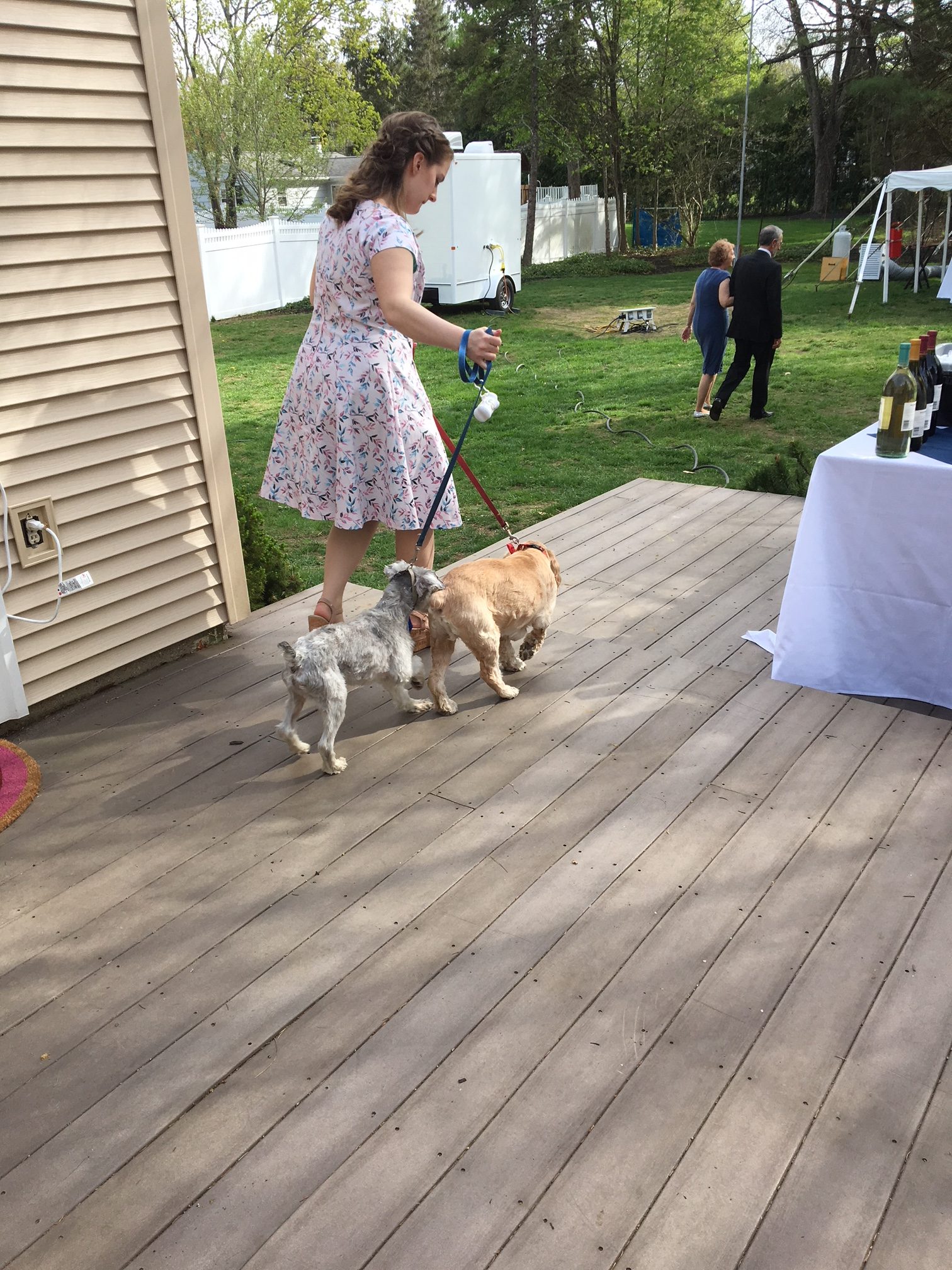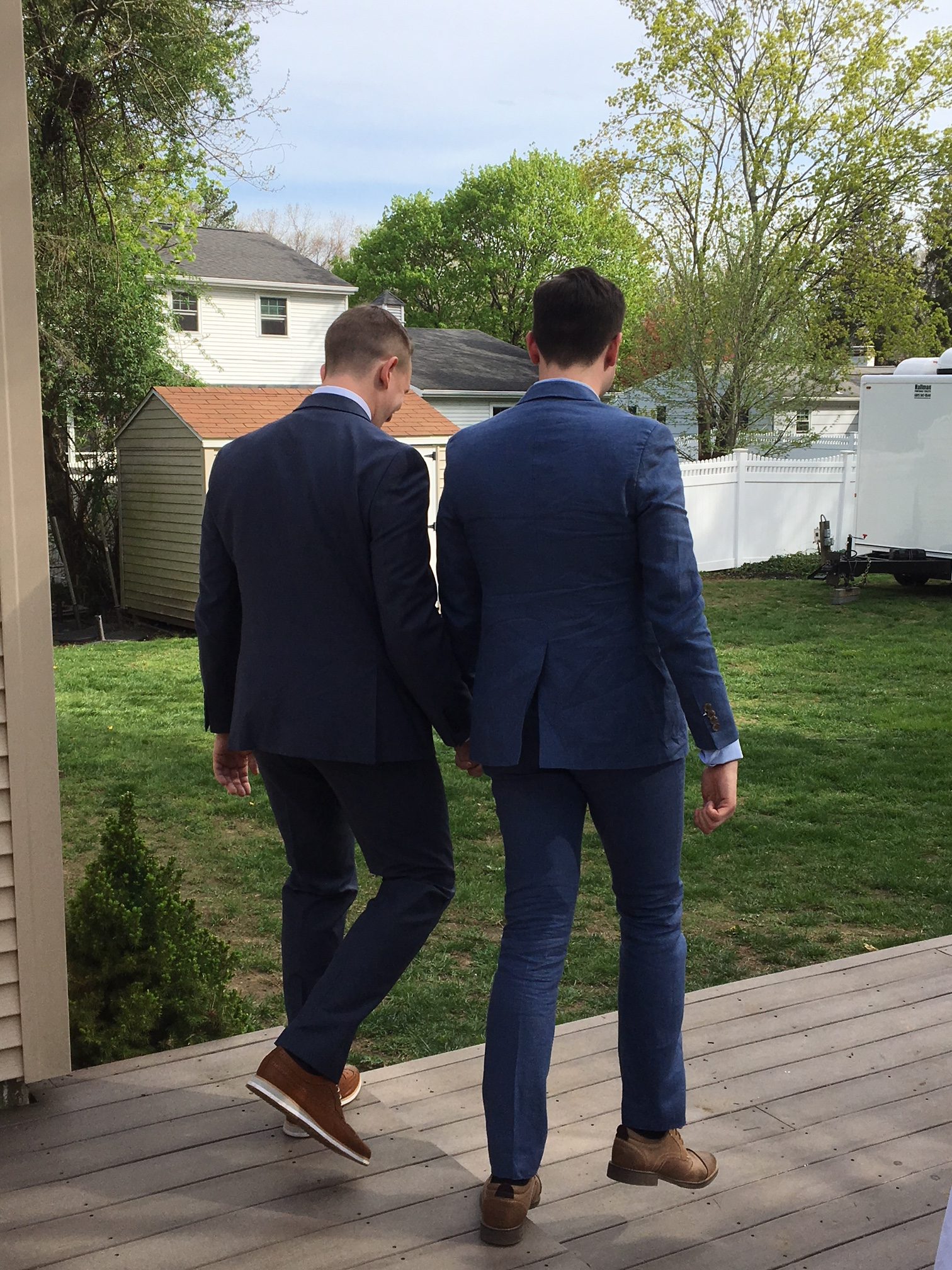 Fruitwood ballroom chairs, with white linens and a navy blue napkin was the perfect combination for this Weddings' tablescape. For the favors, Troy and Dustin gave out Hangover surivial kits, which contained Asprin, and electrolyte drink mix.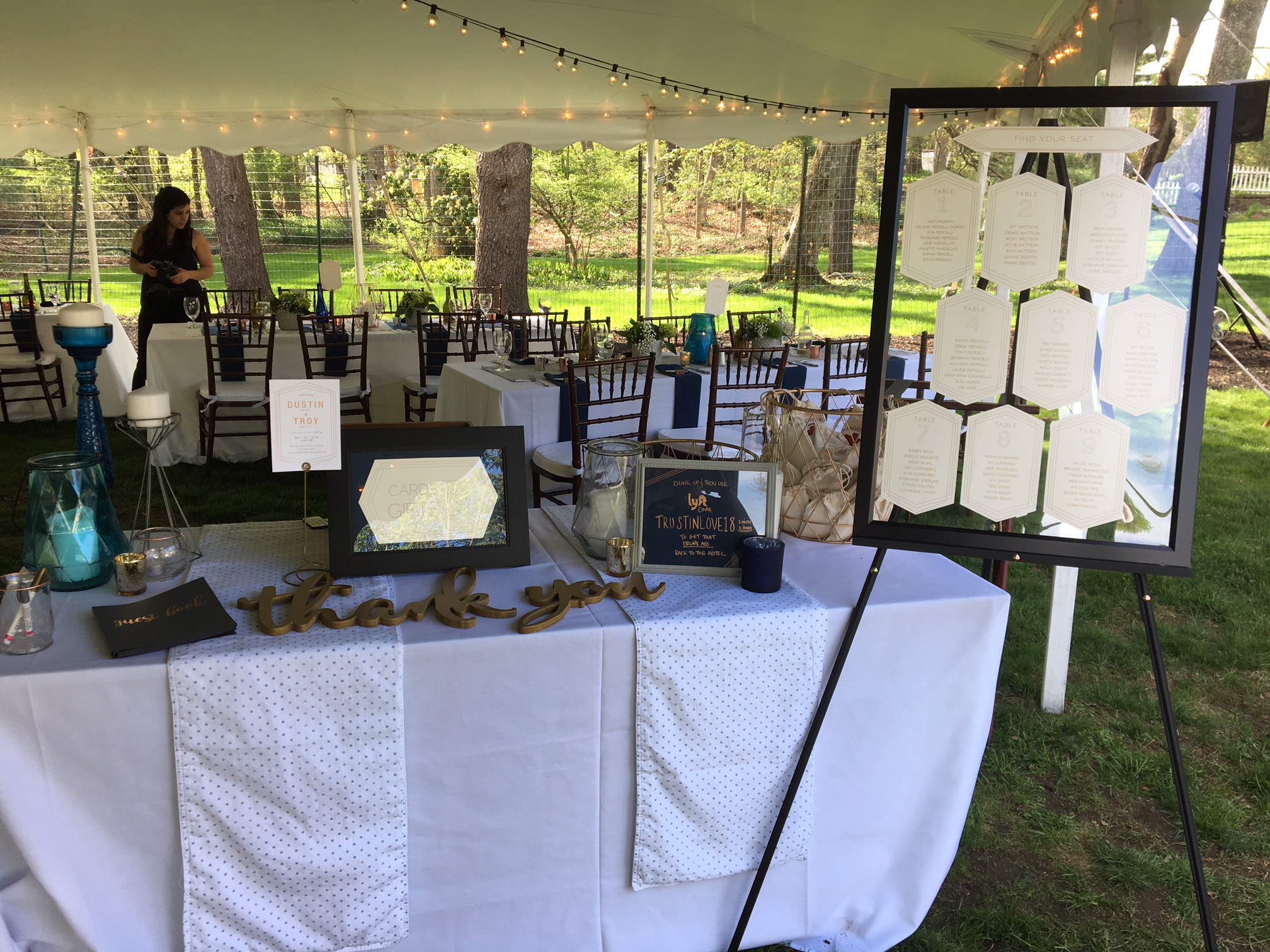 This sign on the head table symbolizes Troy and Dustin's relationship.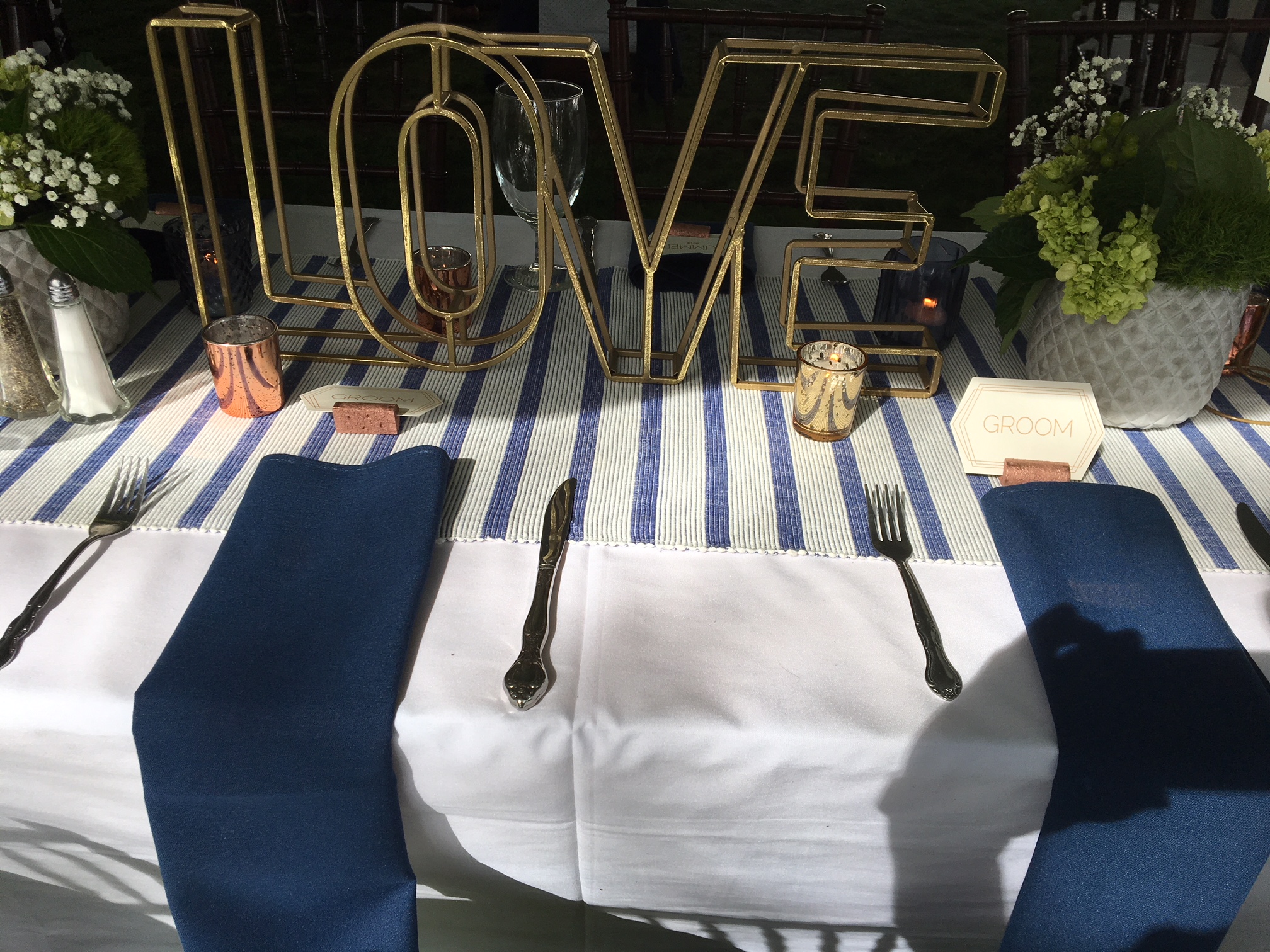 Love love love the place card holder.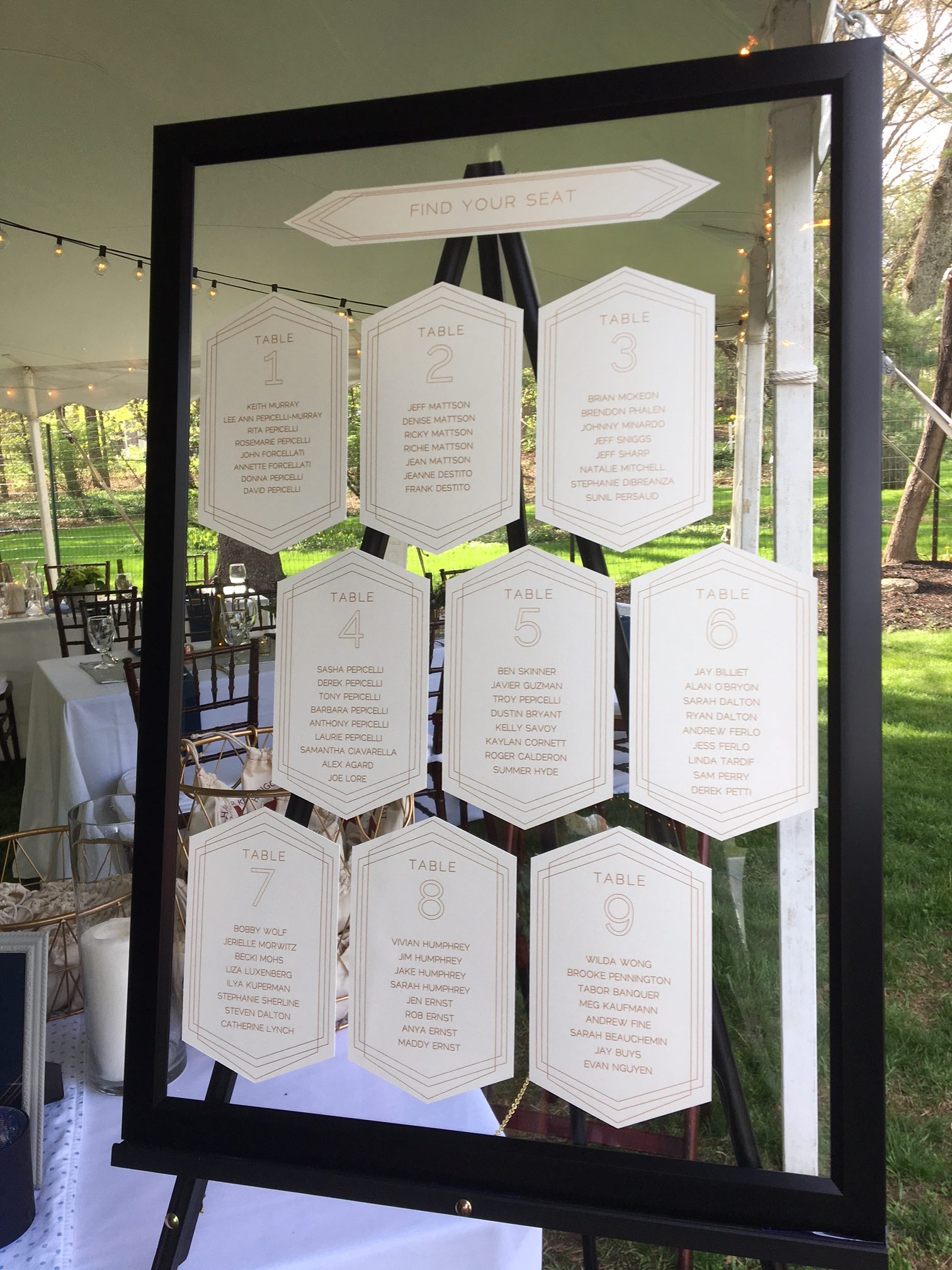 The Wedding Buffet
Passed Hors D'oeuvres
Cilantro-Lime Chicken
Cilantro Lime Chicken Skewer with a Coconut Crusted Pineapple
Vegetable Quesadilla
Each individual flour tortilla captures the spicy flavor of jalapeno peppers, tomatoes, red, yellow and green bell
peppers, onions and poblano peppers. Complement that with the mellow taste of mild cheddar and                                                  Monterey jack cheese.Served with a drizzle of Chile Sour Cream
Beef Empanada
A Mouth Watering Mixture of Beef, Jalapenos and Exotic Spices Wrapped in a Corn Masa Pastry served                                                  with Chipotle Ketchup
From the Buffet
Farmers Market Garden Salad
Tomatoes, Cucumber and Red Onions Served with a choice: Ranch,Italian
Mexican Fajita Station
Fajita Steak and -fajita chicken,
– soft tacos
-fajita vegetables
-condiment bowls of lettuce, tomato, jalopenos, shredded taco cheese, house made pico de gallo, sour cream,
and home made hot sauce
Cozy to provide Taco Bowls for up to 30 guests to make salads
Refried Beans
Spanish Rice
Dessert
Wedding Cake (Host to Provide)
Nantucket Blend Regular Coffee
with Cream and Sugar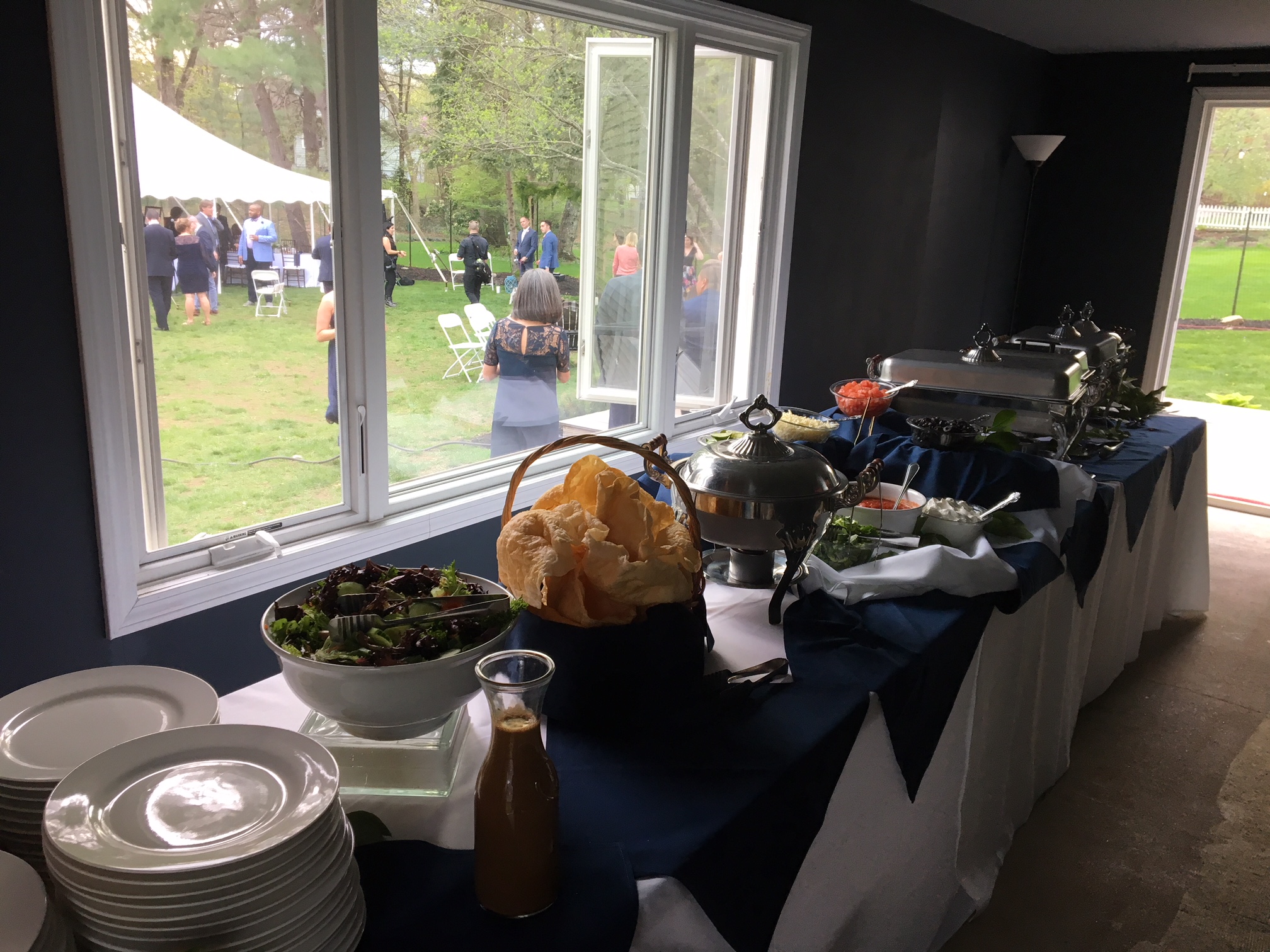 After going back and forth on the colorThe use of used wine bottles with twine around to make candle holders was such a great idea. This table sure did have a lot of pi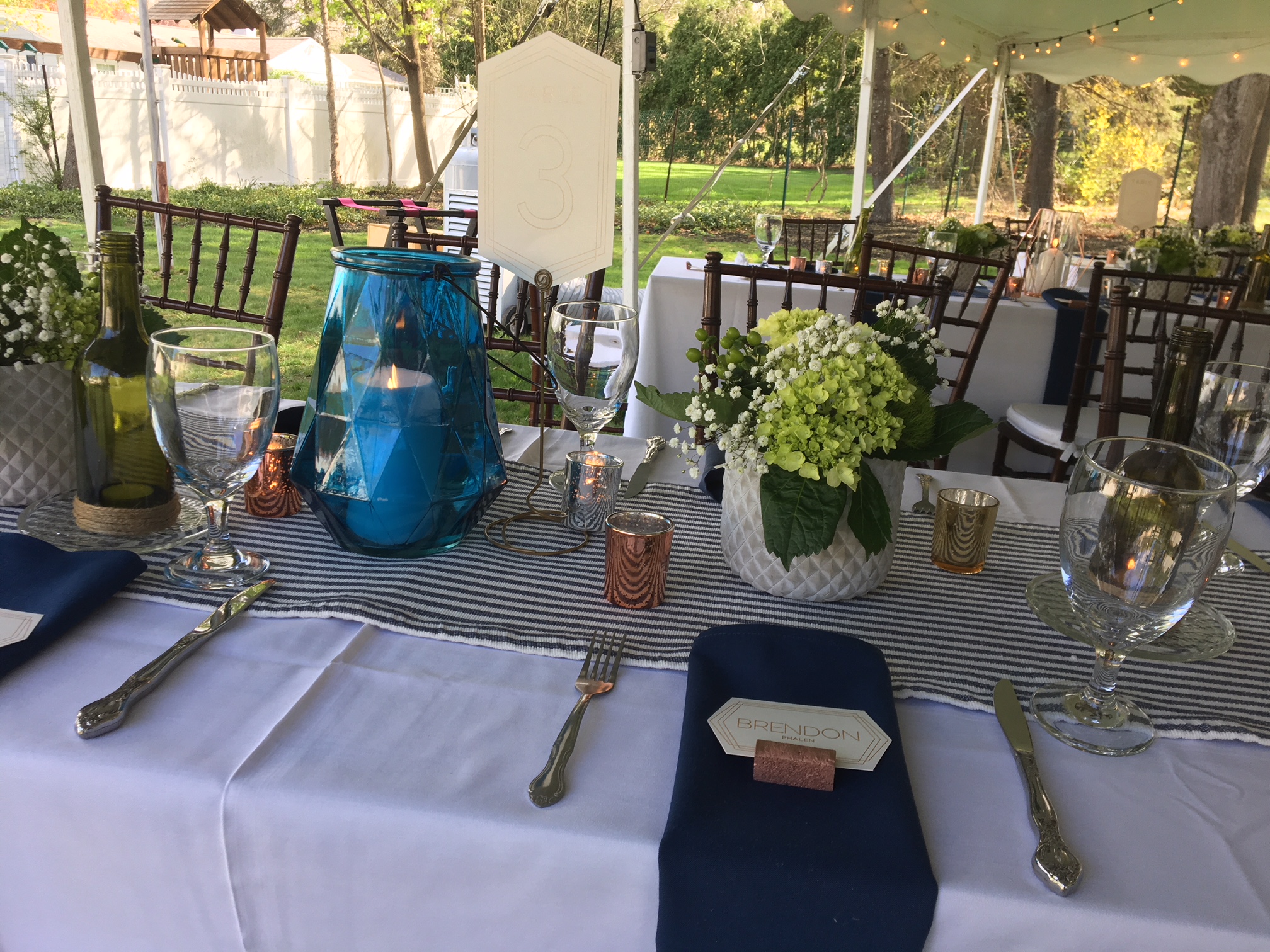 Catering: Cozy Caterers
Photography: Aaron Spagnolo Weddings
Rentals: Quality Rentals 
Beverage Catering: Cozy Caterers
Table Design