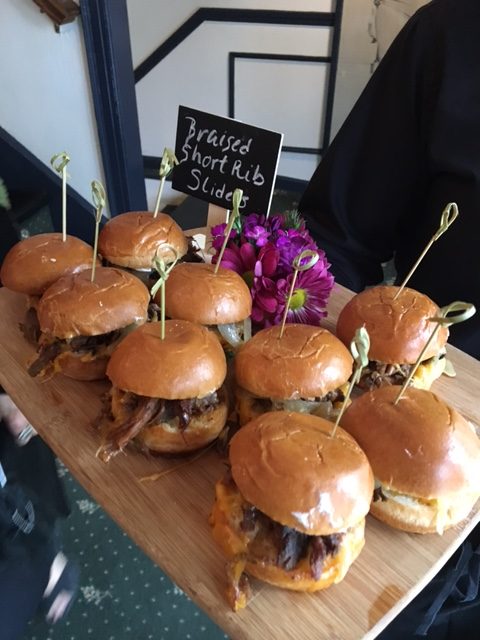 We were invited to the Jane Pickens Theatre which is the oldest theatre in the United States; for the showing of "Boys Town" the film.

Boys Town is a 1938 biographical drama film based on Father Edward J. Flanagan's work with a group of underprivileged and delinquent boys in a home that he founded and named "Boys Town". It stars Spencer Tracy as Father Edward J. Flanagan, and Mickey Rooney with Henry Hull,Leslie Fenton, and Gene Reynolds
The film was written by Dore Schary, Eleanore Griffin and John Meehan, and was directed by Norman Taurog.
Legendary MGM Studio head Louis B. Mayer, who was a Ukrainian-American Jew known for his respect for the Catholic Church, later called this his favorite film of his tenure at MGM.[2][3]
Although the story is largely fictional, it is based upon a real man and a real place. Boys Town is a community outside of Omaha, Nebraska.[2] In 1943 Boys Town adopted as its image and logo a sculpture of a boy carrying a younger boy on his back, captioned "He ain't heavy, Father,…you should see my Sista!" In 1941, MGM made a sequel, Men of Boys Town, with Spencer Tracy and Mickey Rooney reprising their roles from the earlier film. (Credit to Wikipedia)


Our Chef created an delicious passed hors' doeuvre menu that consisted of:
 Bacon- Parmesan Stuffed Musromms If all veggies tasted like this, we'd actually eat vegetables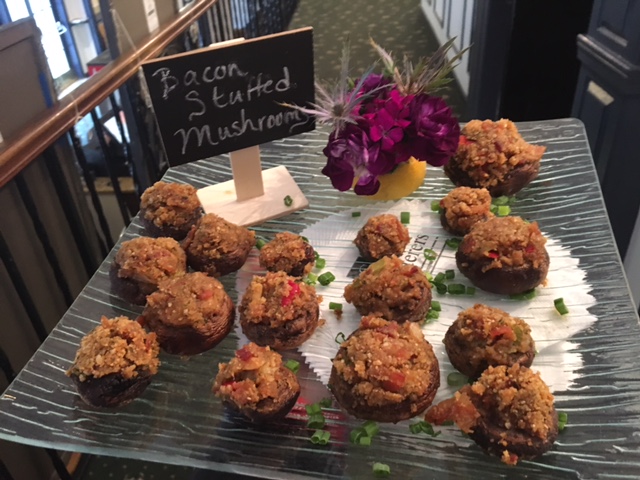 Cape Cod Crabcakes with a Spicy Romolade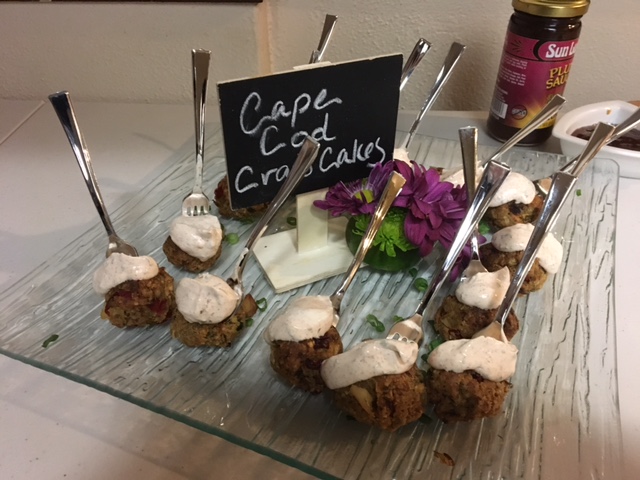 Braised Short Ribs Slider with Cheddar, Caramelized Onion and a Black Pepper Aoli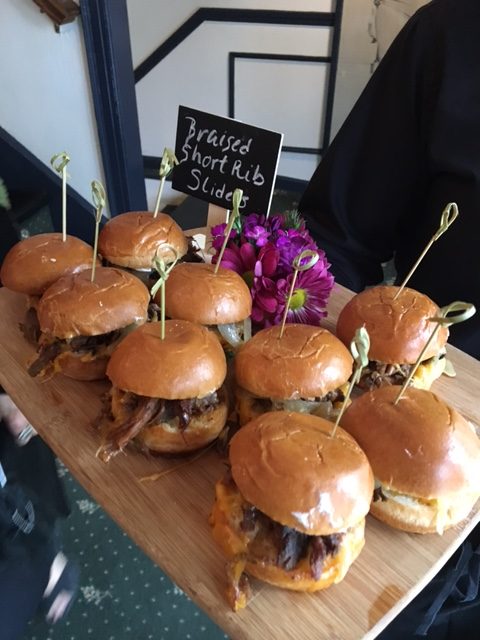 Caramelized Pear & Fontina Tartets with Truffle Oil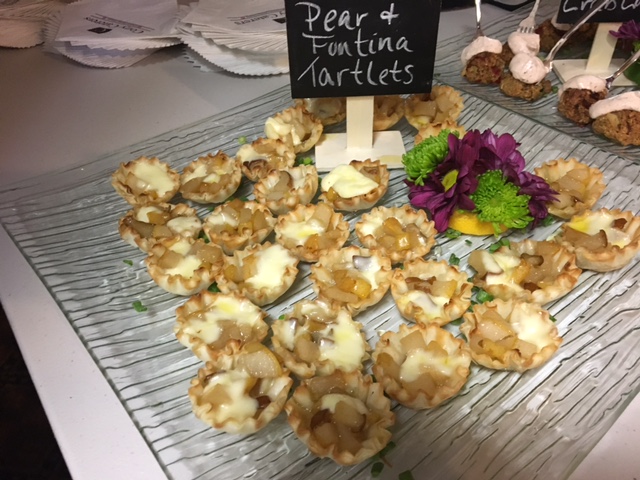 Thai Vegetable Springroll Served with Plum Sauce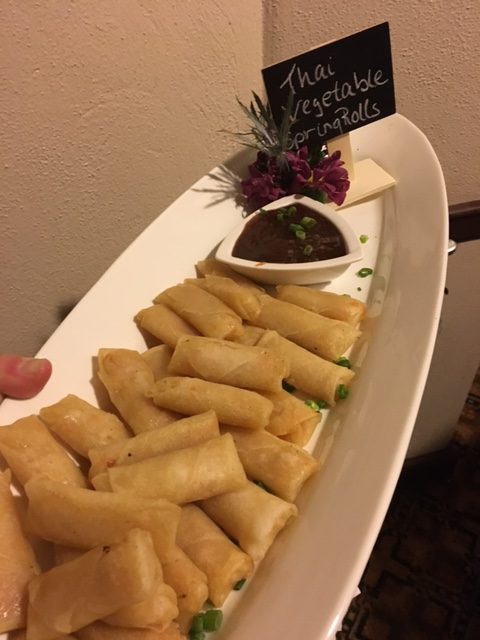 Venue: Jane Pickens Theatre Newport, RI
A little History on the theatre according to their website.
First built as the Zion Episcopal Church in 1834, then St Joseph's Catholic Church in 1885, then a live theater for just a few years in 1918 and finally found its niche in 1922 when it became a movie palace with advent of silent film known as The Strand. The JPT Newport can say that it is are one of the few places where film has been shown in all its "improving formats" for over 90 years.