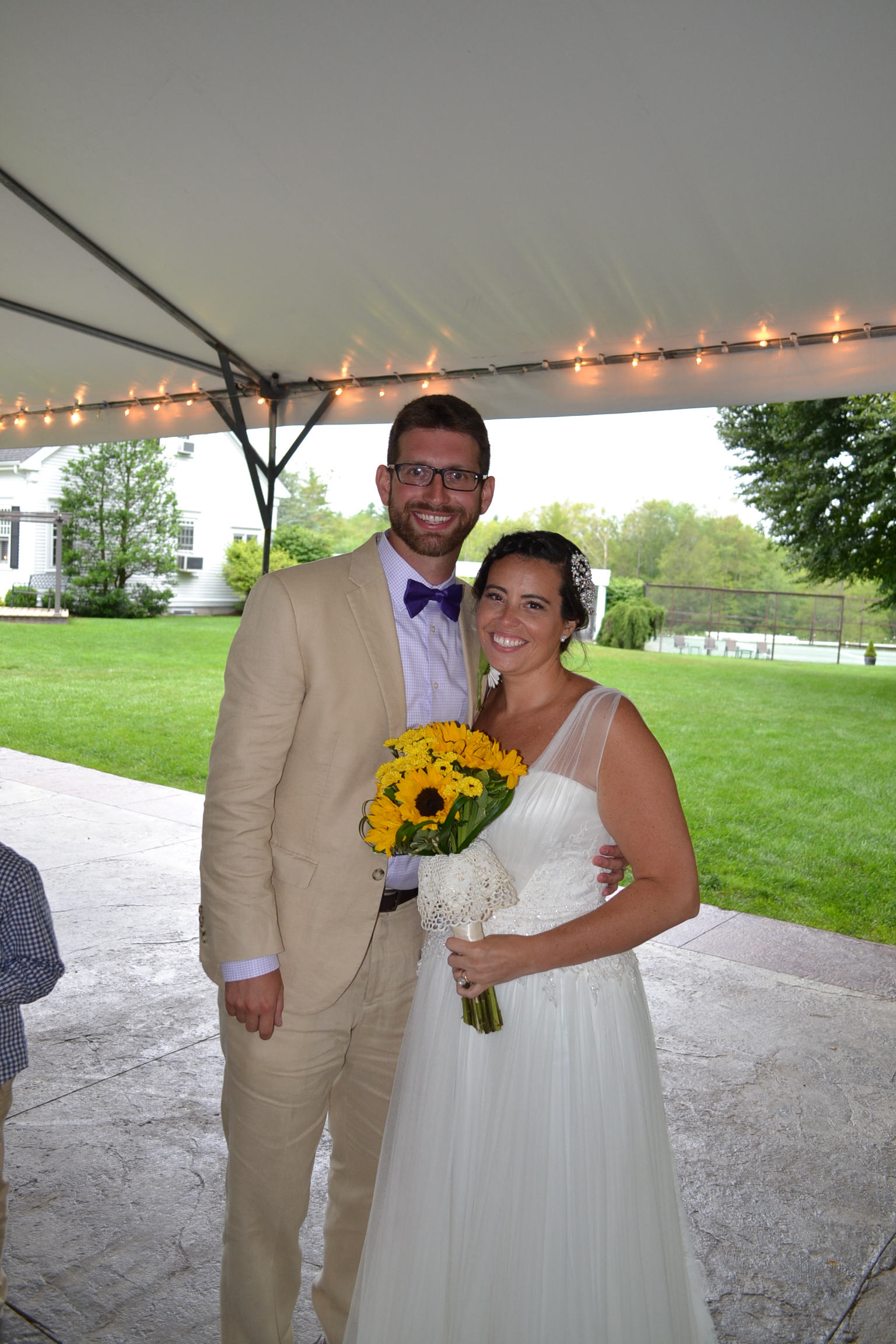 The weather forecaster predicted rain for Ashleigh and Chris's Wedding.. We all were doing the rain rain go away, come again another day song, and it worked. Thank God the rain didn't start until after the last entree went out and everyone was under the Tent.
A bed and breakfast situated in Rehoboth,Massachusetts, Five Bridge Inn has everything a wedding couple would want for their wedding. Starting with a 50×100 Century Tent that can sit upwards of 300+ guest, to a inlay Bar and DJ Area. For Cocktail hour wedding guest enjoy cocktails and light appetizers: Check out there menu below and take a peak at the video. It includes from set up of the venue to a great testimonial.
Down by the pool
Passed Hors D'oeuvres
Chicken And Waffle's Drizzled with Maple Syrup and Powdered Sugar.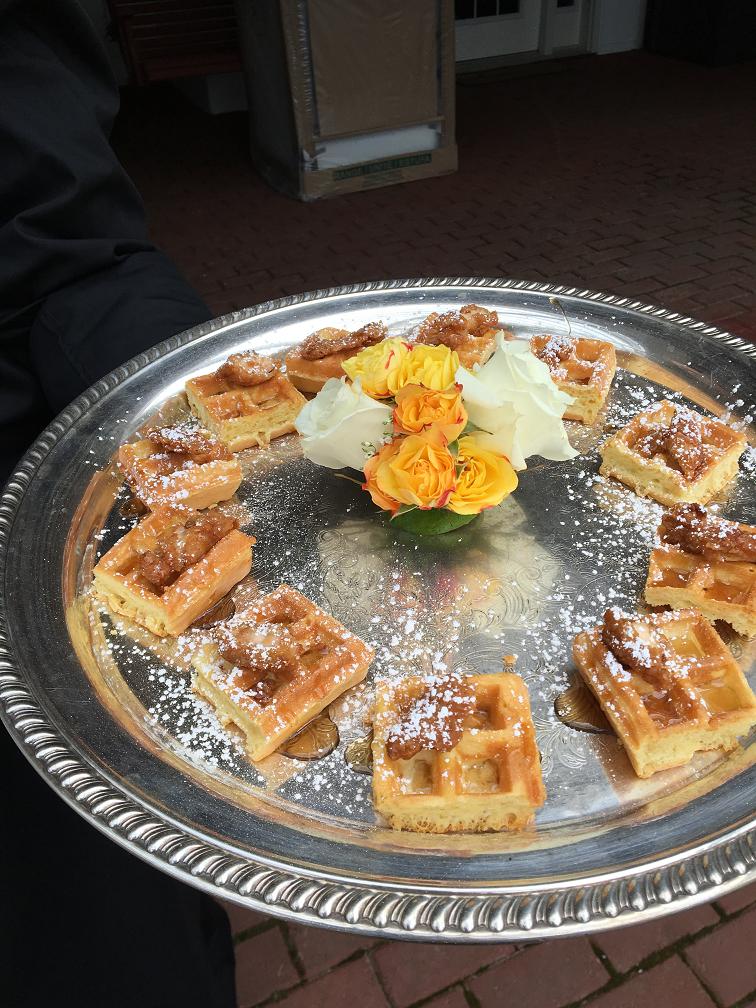 Crab Stuffed Mushrooms
Bacon Wrapped Scallops With a Maple Glace
Thai Vegetable Springroll Served with Apricot Ginger Sauce
Stationary Hors D'oeuvres
Assorted Cheese & Crackers A Beautiful Table Display of Domestic Cheeses and a Medley of Gourmet Crackers. Strawberries and Grapes to accent.
Farm Fresh Vegetable Crudites Fresh Garden Vegetables with Roasted Red Pepper Dipping Sauces.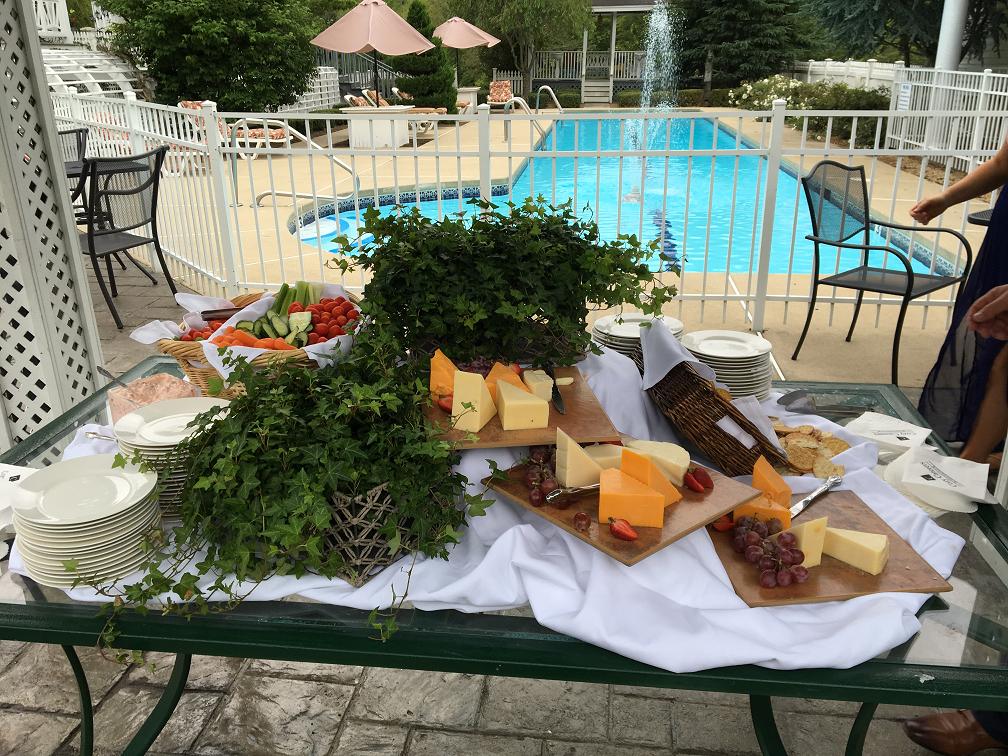 Soup Course
New England Clam Chowder Served with Soup Crackers Clam Cakes New England Style Clam Cakes.
Salad Course
Baby Green Salad with Crisp Vegetables Served with Italian Dressings on the Side.
Grandma's Homemade Cornbread Served with Sweet Honey Butter
Family Style
Bourbon Steak Tips Tender Beef Tips Smothered in our Bourbon BBQ Sauce
Blacken Salmon with an avocado Pineapple Salsa.
Red Cabbage Cole Slaw
Pasta Salad with Grilled Vegetables
Vegetarian Selection
PORTOBELLO WELLINGTON Portobello Mushroom, Dried Cranberries, Swiss Chard and Boursin Cheese wrapped in Buttery Phyllo baked to a Golden Crisp Dessert & coffee station
Assorted Home Pie's
Homemade Apple, Key Lime, Homemade Blueberry, Pecan, Homemade Pumpkin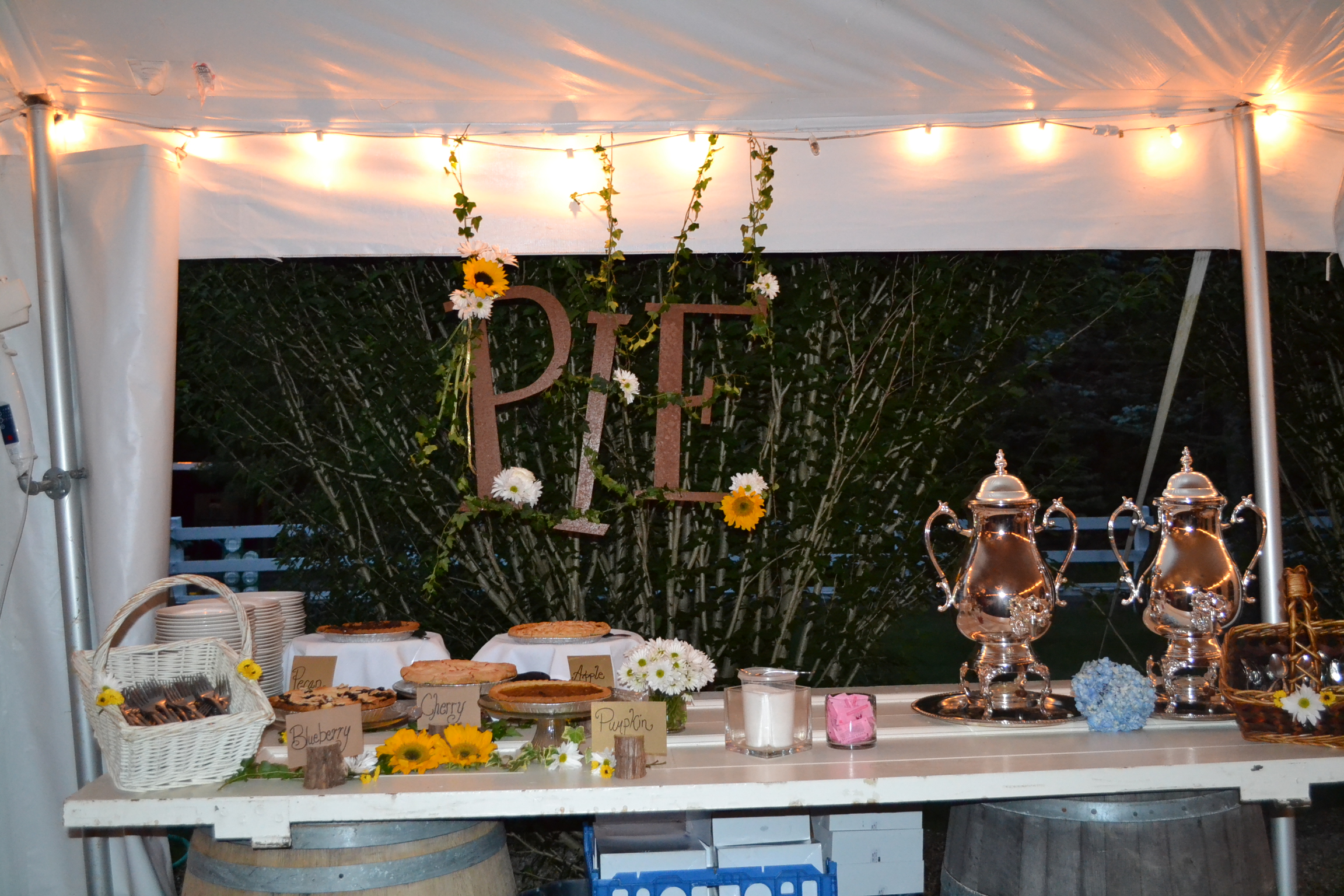 Venue: Five Bridge Inn- Rehoboth, RI
Wedding Entertainment: Eternal Events