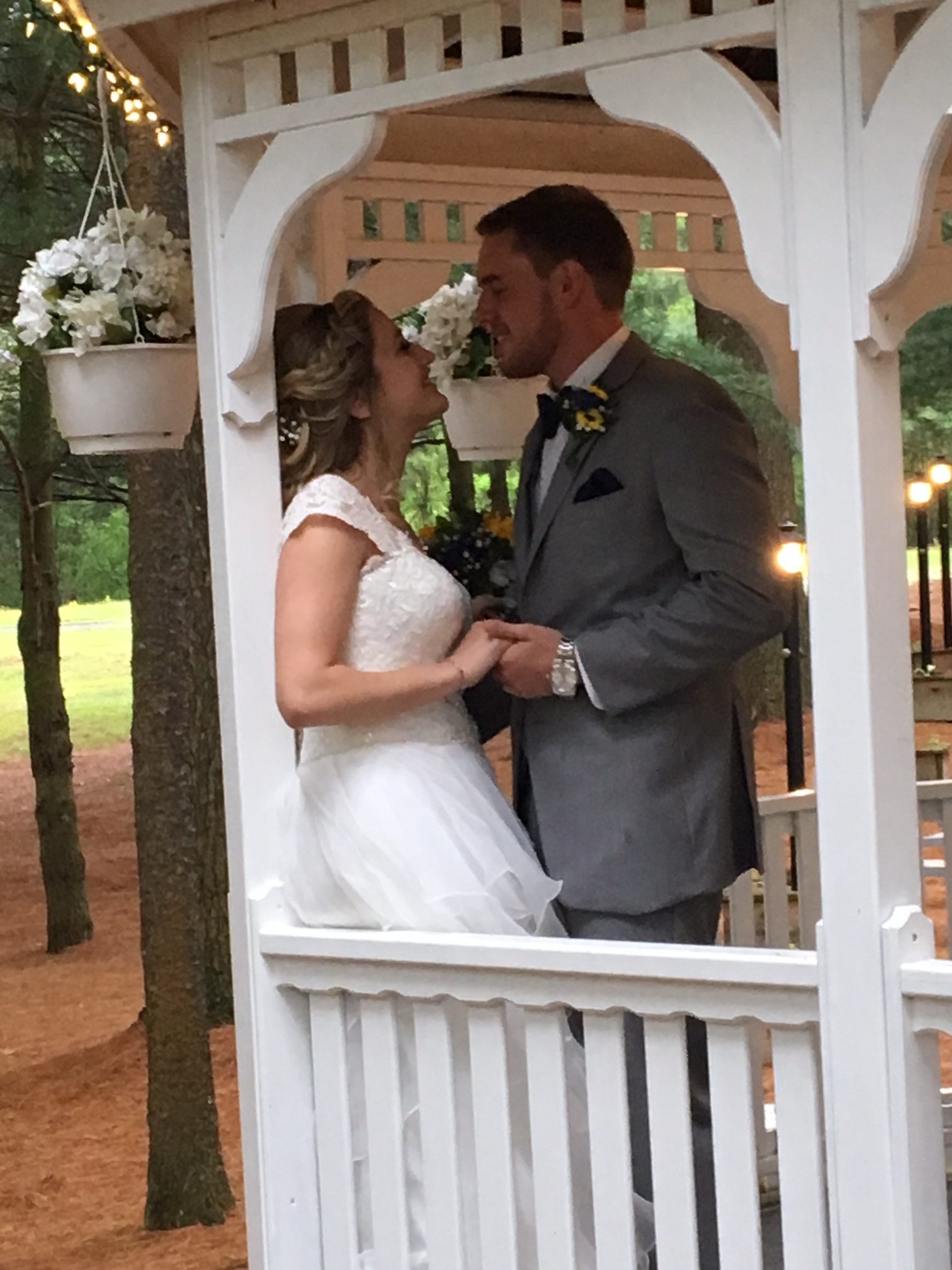 Simple and rustic would best describe Amber and Eric's Wedding settled at Arrowhead Acres in Uxbridge, Massachusetts.  Rain or shine, Amber was going to have her ceremony outside and who was to blame her for wanting so.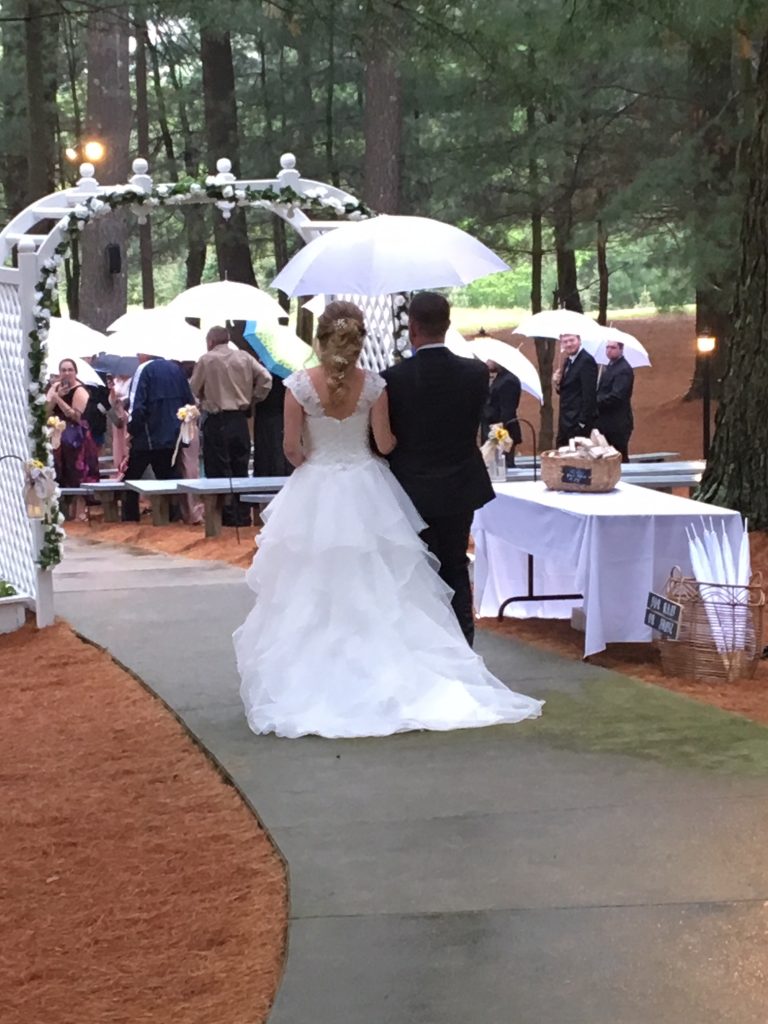 The outside gazebo with the canvas of pine trees was the perfect backdrop for Ambe and Eric's Wedding.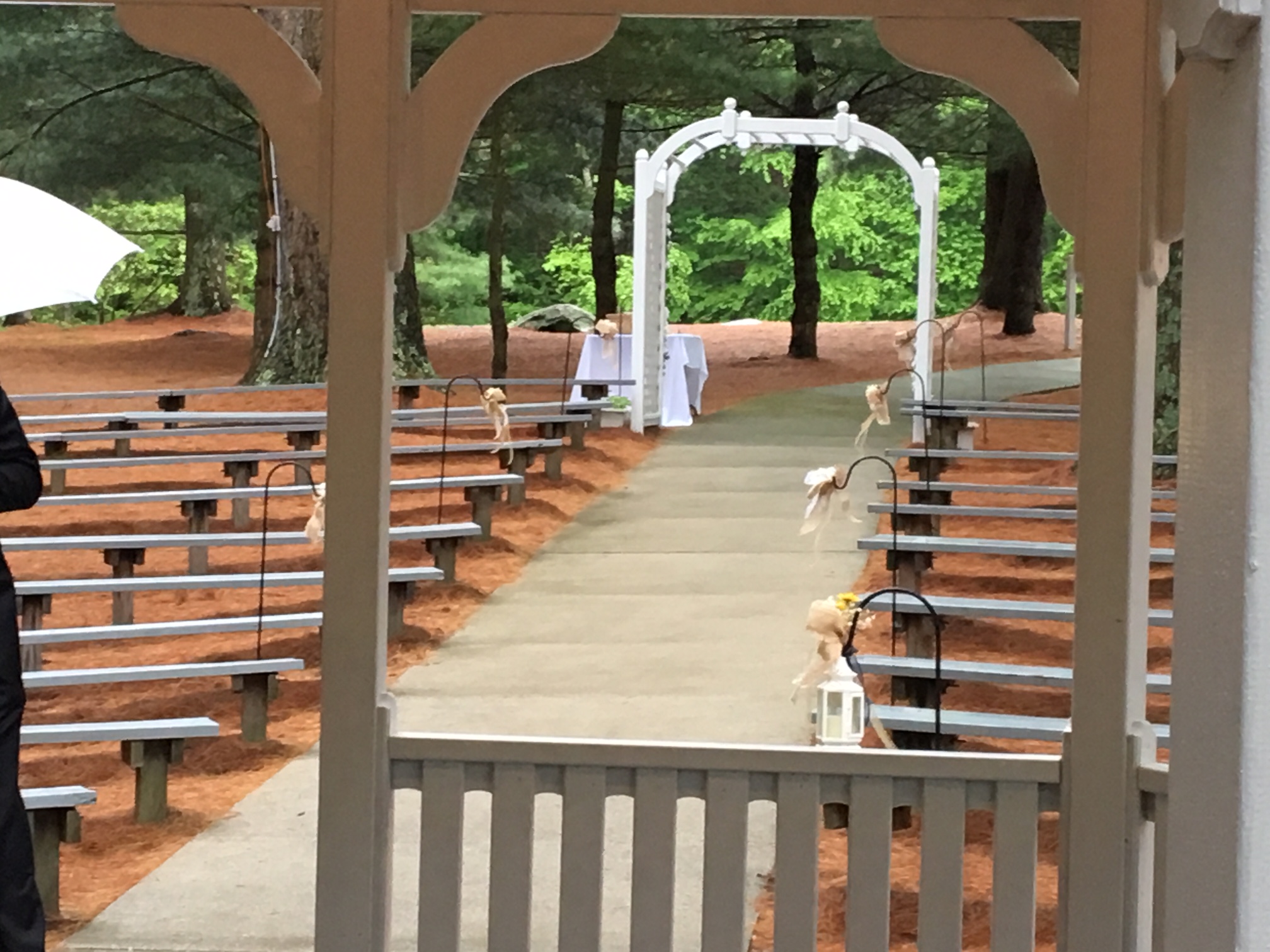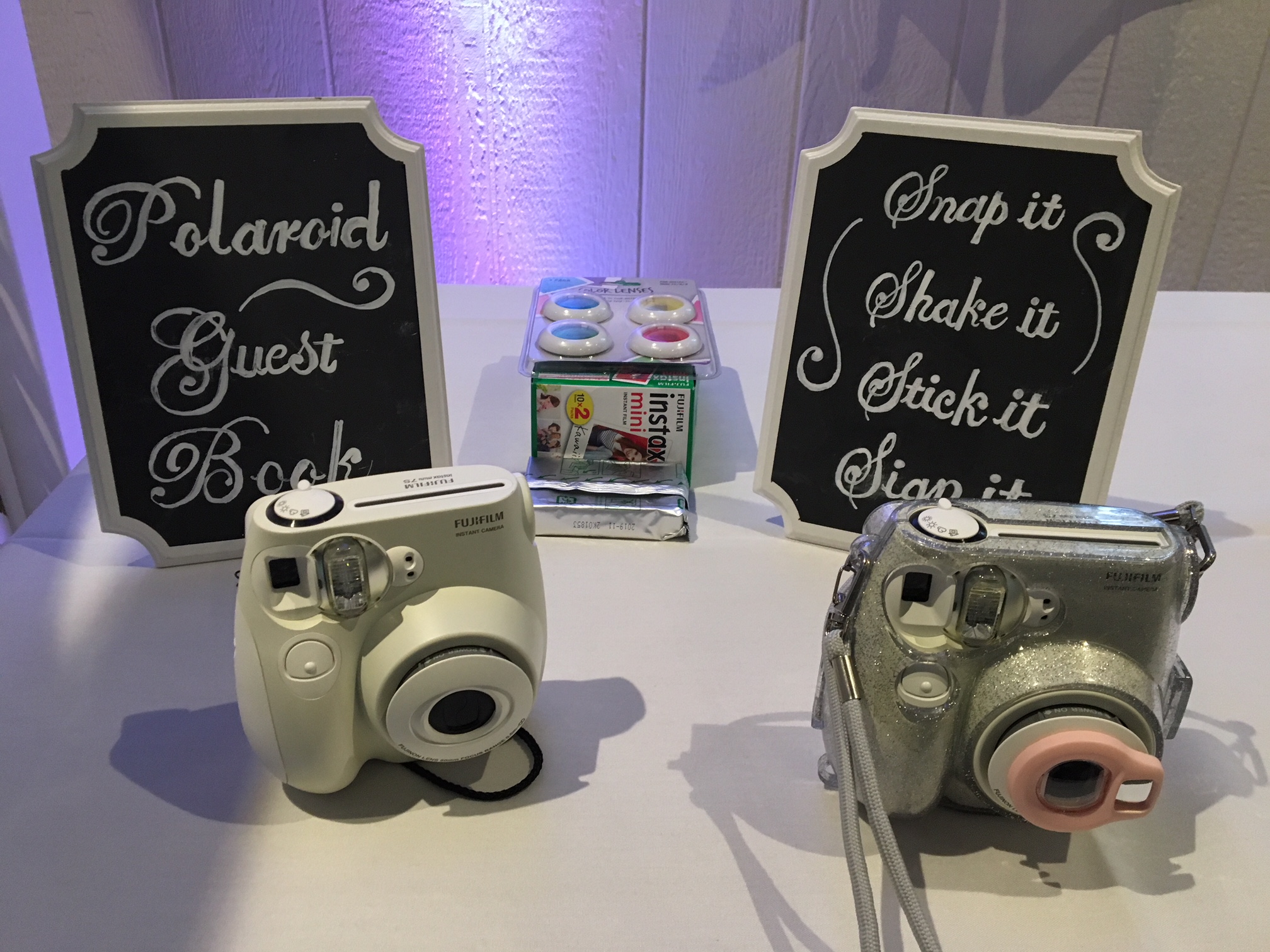 A great idea for for a guest book. How many people who have gotten married who have had the sign in book and than years later forgot who that person was?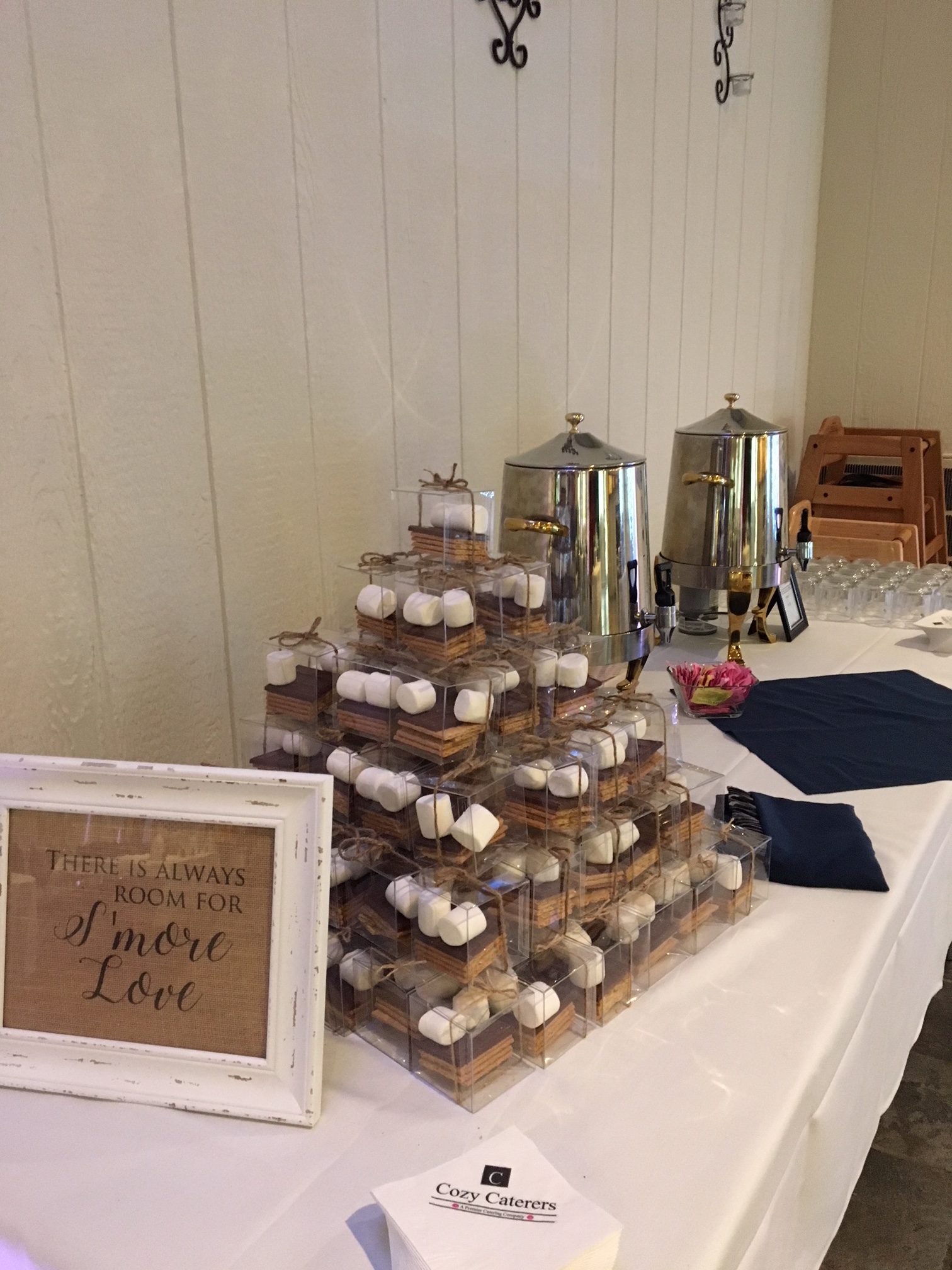 The one thing that is awesome at Arrowhead Acres is that you can use the outside firepit. Having smore's as your favors is such a great idea.. "There's always room for S'more Love" how cute is that sign.
The Bar is provided by The England Bartending Service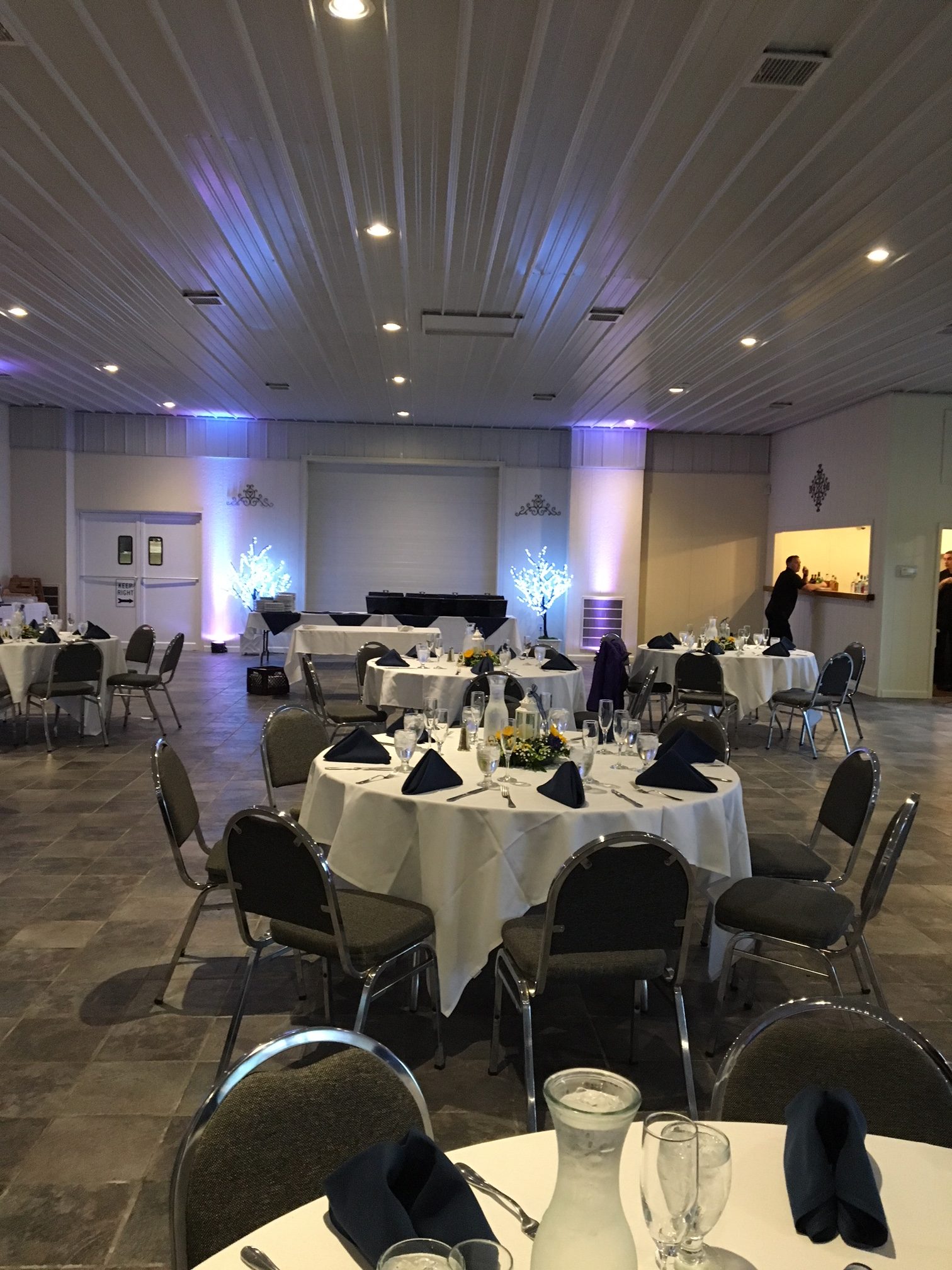 Amber and Eric choose to do our Italian buffet for their wedding.
STATIONARY
Basic Cheese Display
Assorted Cheese Display: With Cheddar, Swiss, Provolone, Dill Havarti and Pepperjack With Fruit Garnish, Gourmet
Crackers and Garlic Crostini
Fresh Fruit Display
Arrangement of sliced or Cubed seasonal fruits, including pineapple, grapes, melon and berries
Roasted Red Pepper Hummus
with Fresh Pita Chips
ROM THE bUFFET
Chicken Parmesan
Breaded Chicken with a Marinara Sauce and Sprinkled with Parmesan Cheese
Italian Meatballs in Sauce
Italian Sausage & Peppers
Penne in Marinara Sauce
Served with Parmesan Cheese on the Side
Farmers Market Garden Salad
Shredded Carrots, Peppercini's, Tomatoes, Cucumber and Red Onions Served with Italian
Garlic Bread
Dinner rolls topped with an Herbed Garlic Butter
Dessert
Cake (Host to Provide)
Nantucket Blend Decaffeinated Coffee
Nantucket Blend Regular Coffee
Comes with Cups, Stirrers, Creamers and Sugar