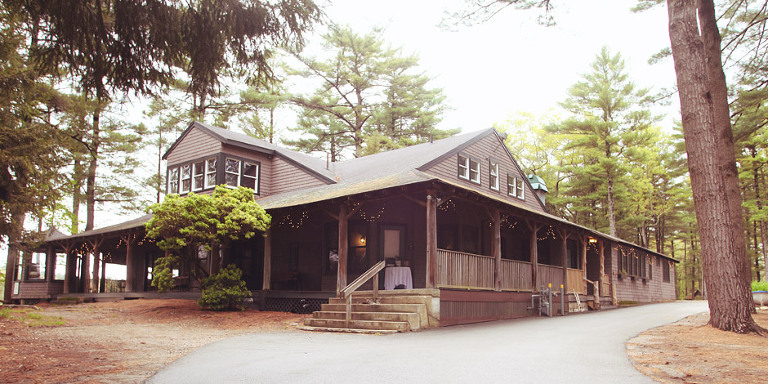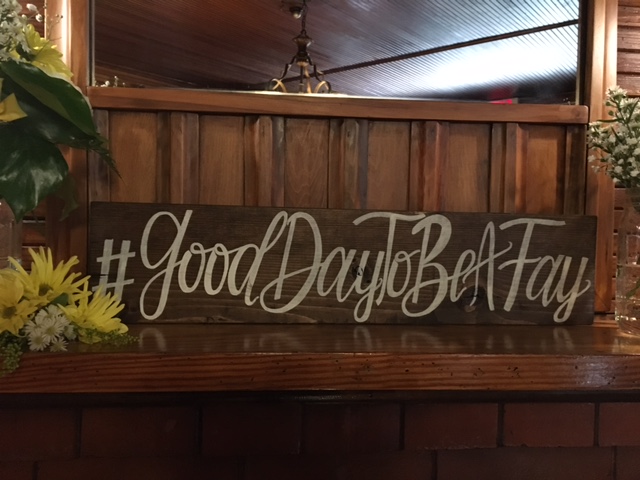 It was not only a #GoodDaytobeaFay but it was a great day to be a fay. Amanda and Mike's wedding at Camp Kiwanee in Hansen Massachusetts was amazing. When we first met with Amanda and Mike, they were thinking of going with a gold theme but after visiting Yosimite National Park in California they changed their themed to a U.S. National Park themed wedding. This theme suited Camp Kiwanne very well.  Needles Lodge is surrounded by a lush landscape of tall trees and a gorgeous viww of the lake behind it.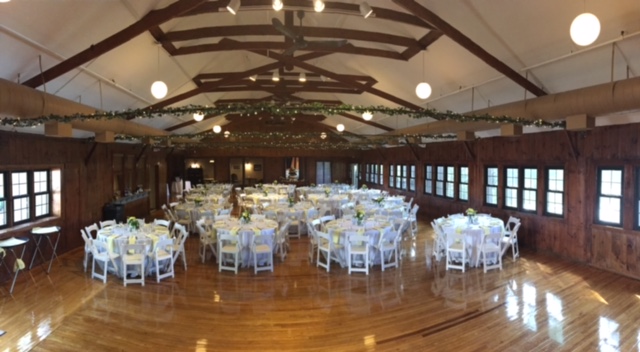 Passed Hors D'oeuvres during Cocktail
 Sweet Potato Fritters Its like a Sweet Potato Donut with Apple Chutney on top.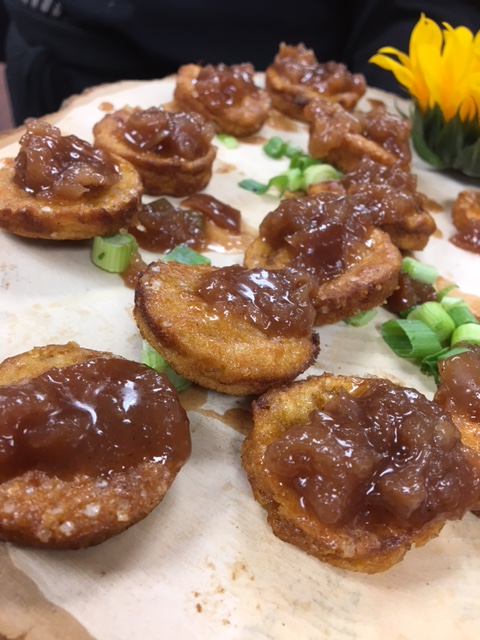 Ginger Chicken satay Honey Lime Aoli
Italian Stuffed Mushrooms With Sweet Italian Sausage, Roasted RedPepper and Gorgonzola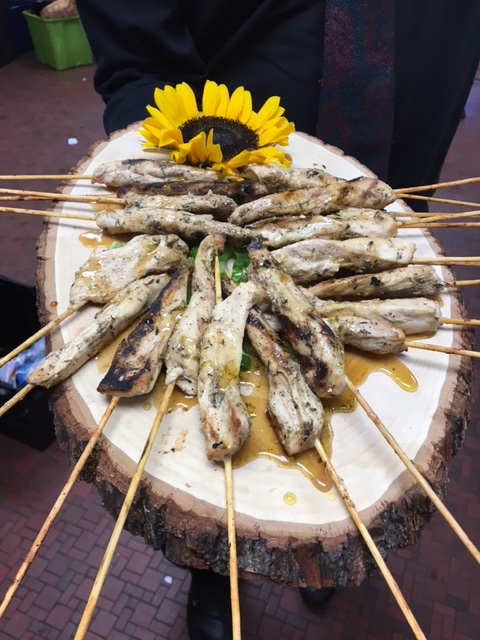 From the Buffet:
Accented with Pale yellow linens and greenery. Cozy Caterers event coordinator Chris made mini trees from her die cutting machine that told the guests what the entree or side was.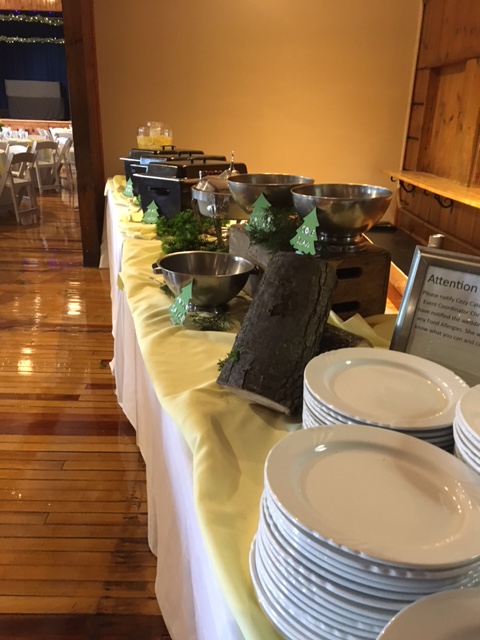 Red Cabbage Cole Slaw Vinegrette style, NO CREAM
Cold Cucumber and Grape Tomato Salad with Italian Dressing, Dressing on the Side
Roasted Potato Salad NO Garlic
Grandma's Cornbread Served with Butter on the Side
BBQ Baby Back Ribs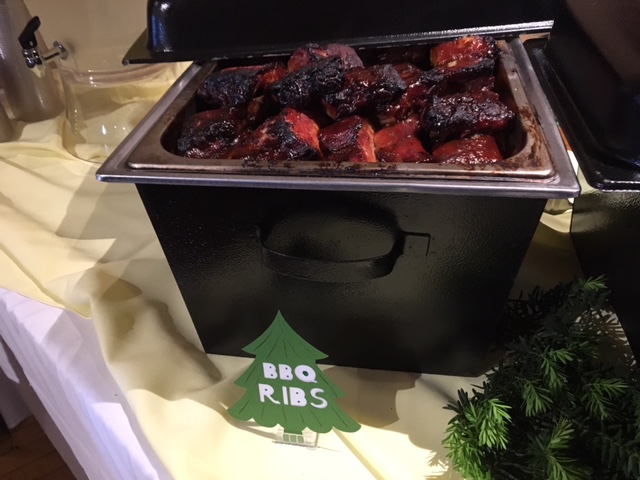 Herb Roasted 1/4 Chicken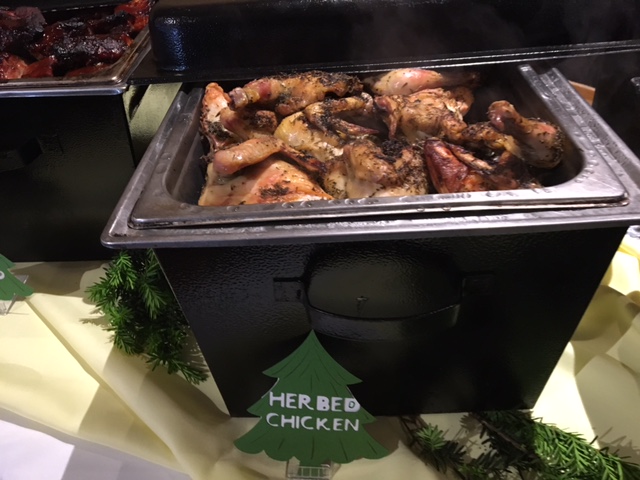 Four Cheese Mac & Cheese Yummy! Made with 4 Types of Cheese and Topped with Bread Crumbs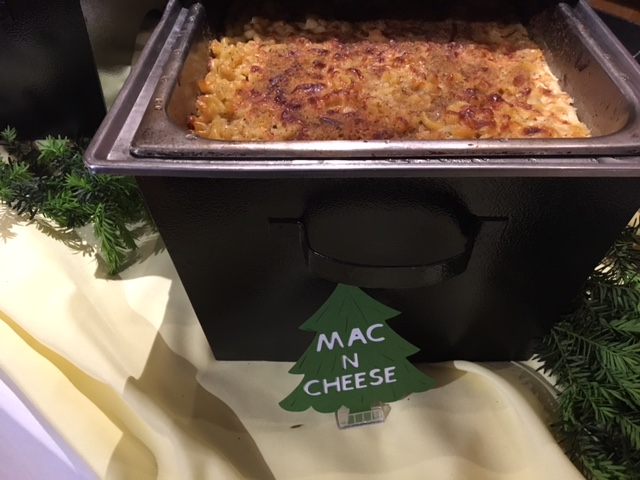 Baked Beans Vegetarian Style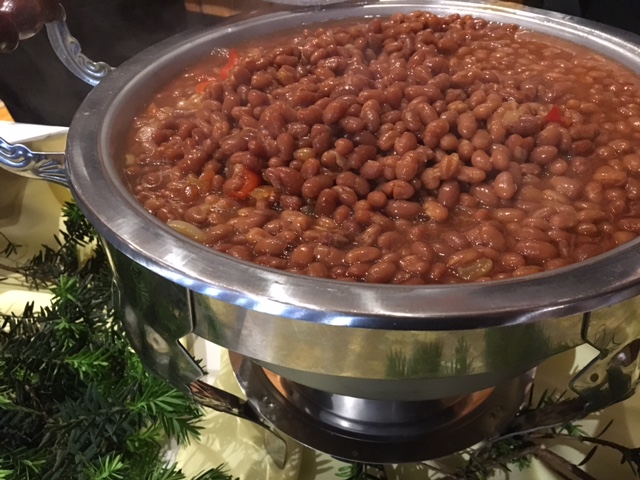 Dessert:
One of Mike's family members made the Cupcake stand that was made out of wood that held cupcakes from Montillios Baking Company in Braintree, MA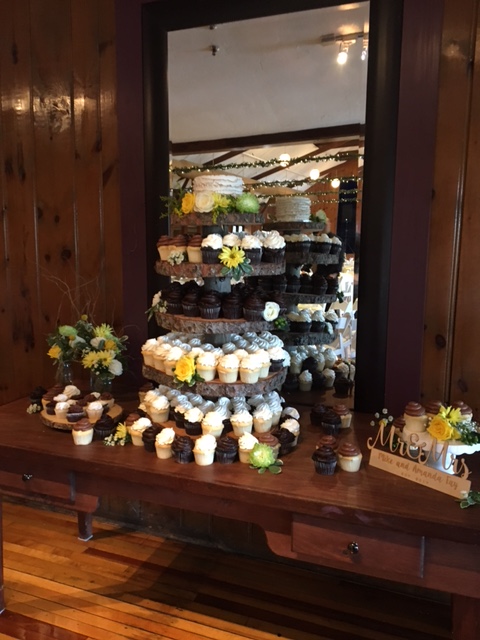 The dessert also included an Ice Cream Bar. We personalized it to the wedding couple by putting their last name on the bar.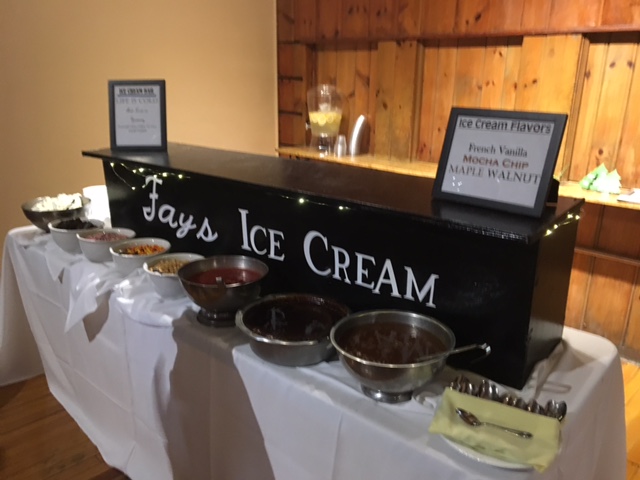 Ice Cream Sundae Bar
An assortment of flavored ice creams from Rhode Island based company "The Ice Cream Machine" accompanied by a variety of toppings that include: Reese Pieces, Oreo's, sprinkles, crushed peanuts, whipped cream, salted caramel sauce, hot fudge and strawberry sauce.
We get our Ice Cream from Ice Cream Machine in Cucumberland, RI
Coffee Station
They finished their night with a Late night snack of:
Classic Beef Sliders with French Fries served in a Cone.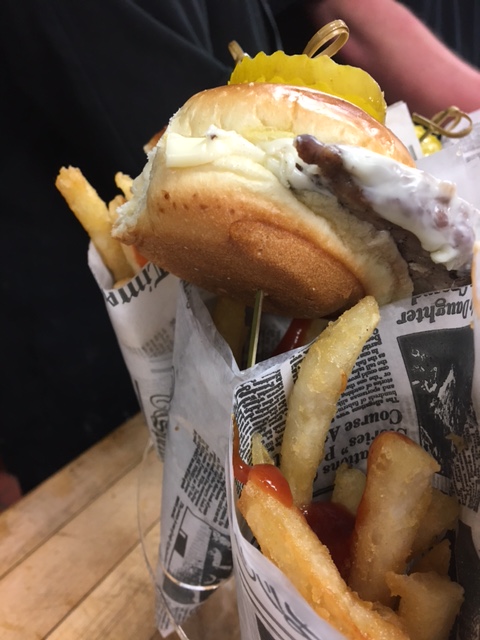 Over all the wedding was a huge success at Camp Kiwanee. The guests loved what we had to offer in our catering service and so did Amanda and Mike. Check out their 5 star Review they posted on Weddingwire.com and Facebook.
Quality of Service: 5.0
Responsiveness: 5.0
Professionalism: 5.0
Value: 5.0
Flexibility: 5.0
Amanda said…
Christine and all the staff at Cozy went above and beyond to make our wedding day absolutely perfect! Christine met with my husband and I multiple times to go over the menu, she really took the time to get to know us and figure out what we wanted, she even made changes right up to the day of the wedding! On the day of the wedding she delivered! I could always see where she was and she was right on top of making sure everyone got what they needed. Now the food… our guests raved about the food! Such a beautifully displayed array of food, they even made a custom sign for our ice cream bar! Absolutely hands down the most perfect experience with Christine and Cozy Caterers!
Floral: South Coast Centerpiece Floral Design Center