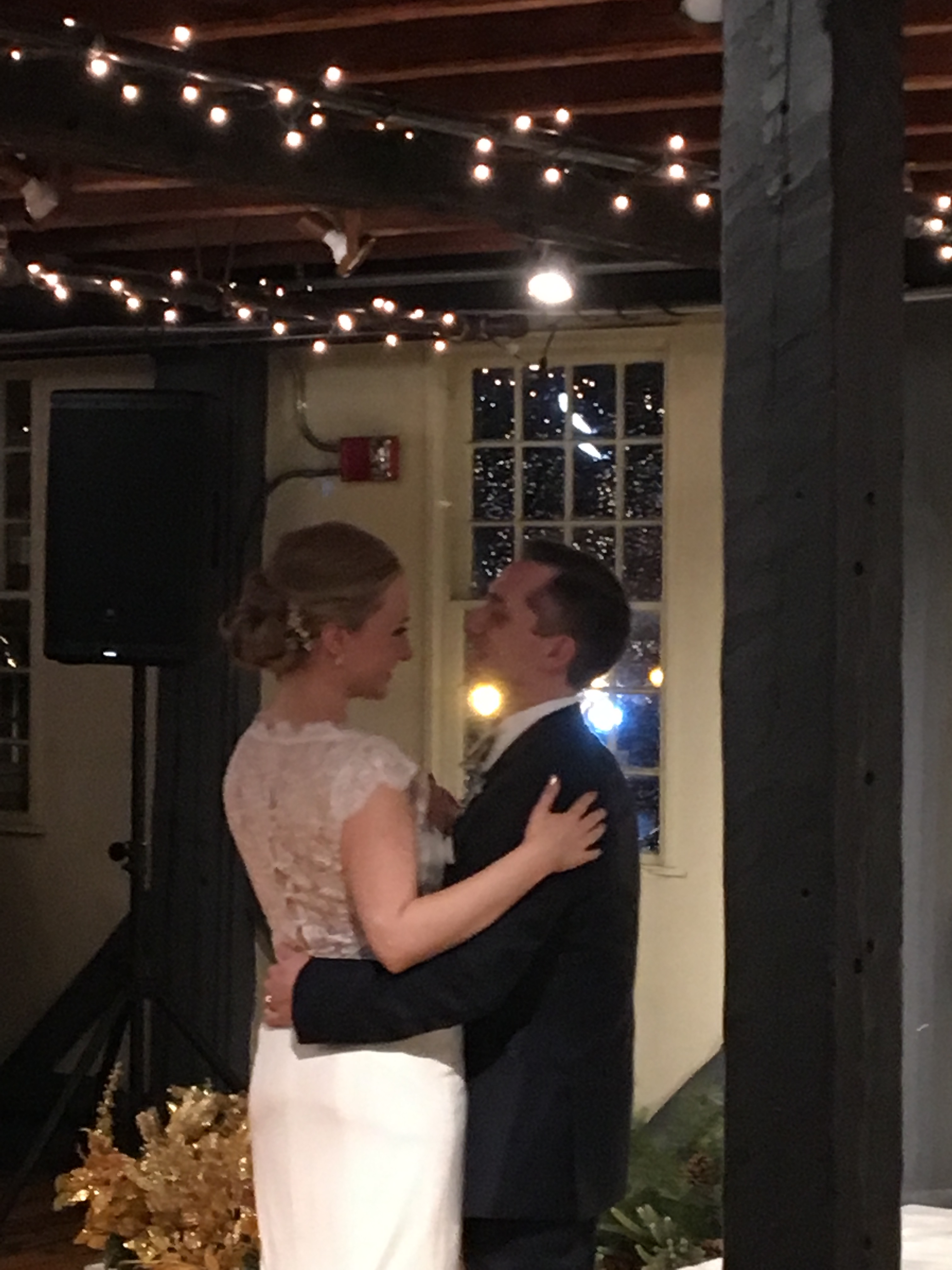 Most people celebrate New Years Eve with confetti, hats, and libations of the bubbly variety. . Cozy Caterers was invited invited to Ashley and Patrick's Wedding.  It was a gathering of 115 guests which took place at Old Slaters Mill in Pawtucket, RI  located by the blackstone river.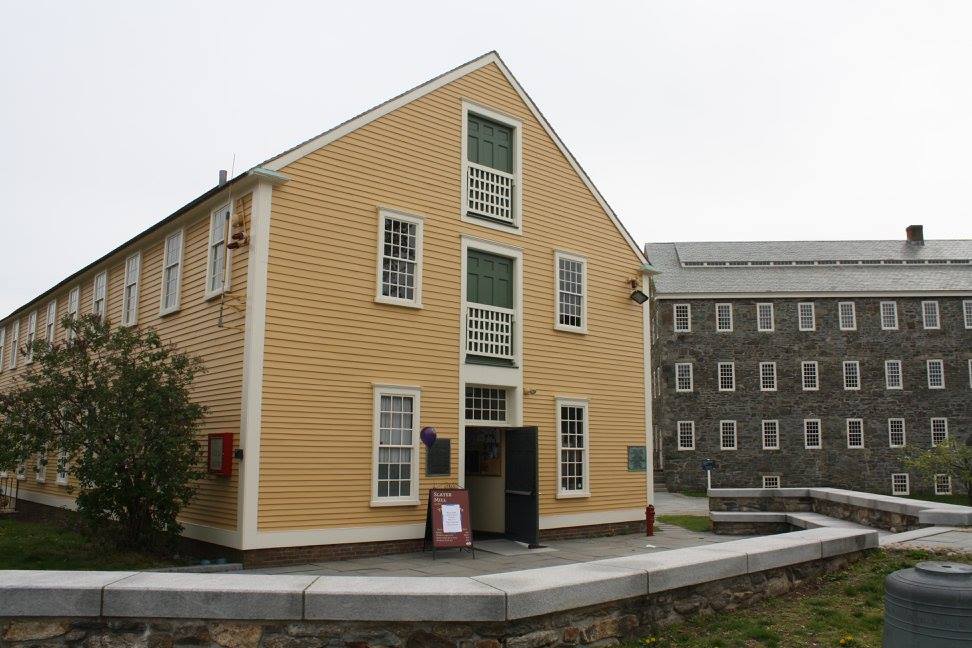 They contracted with Ten31 Productions to have living statues at their wedding. Its amazing to see people looking like trees and Gargolyes not move an inch.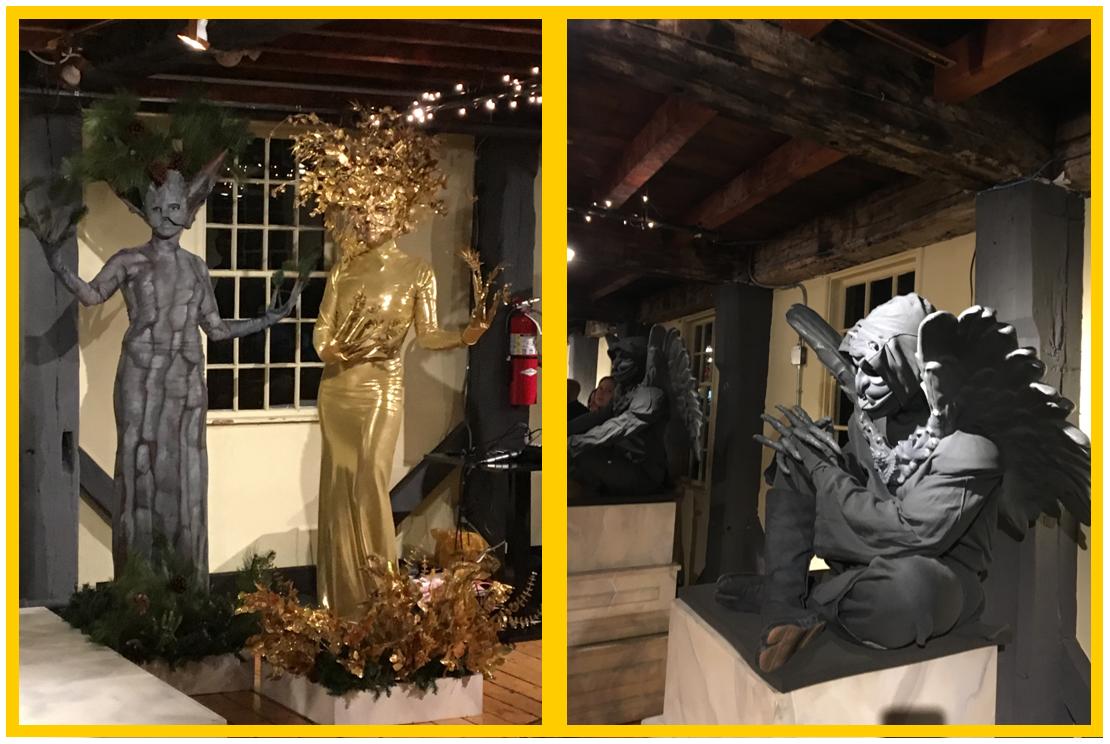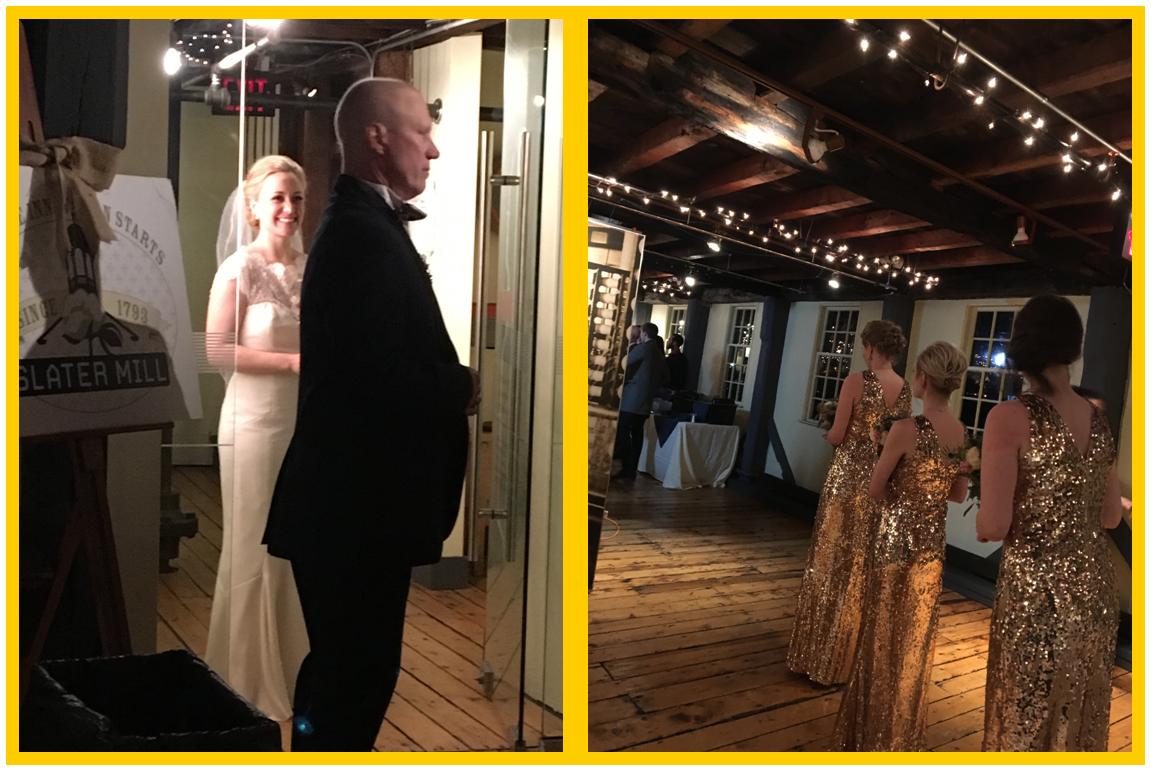 They choose to go with a simple cocktail style menu of stations and passed hors d'poeuvres.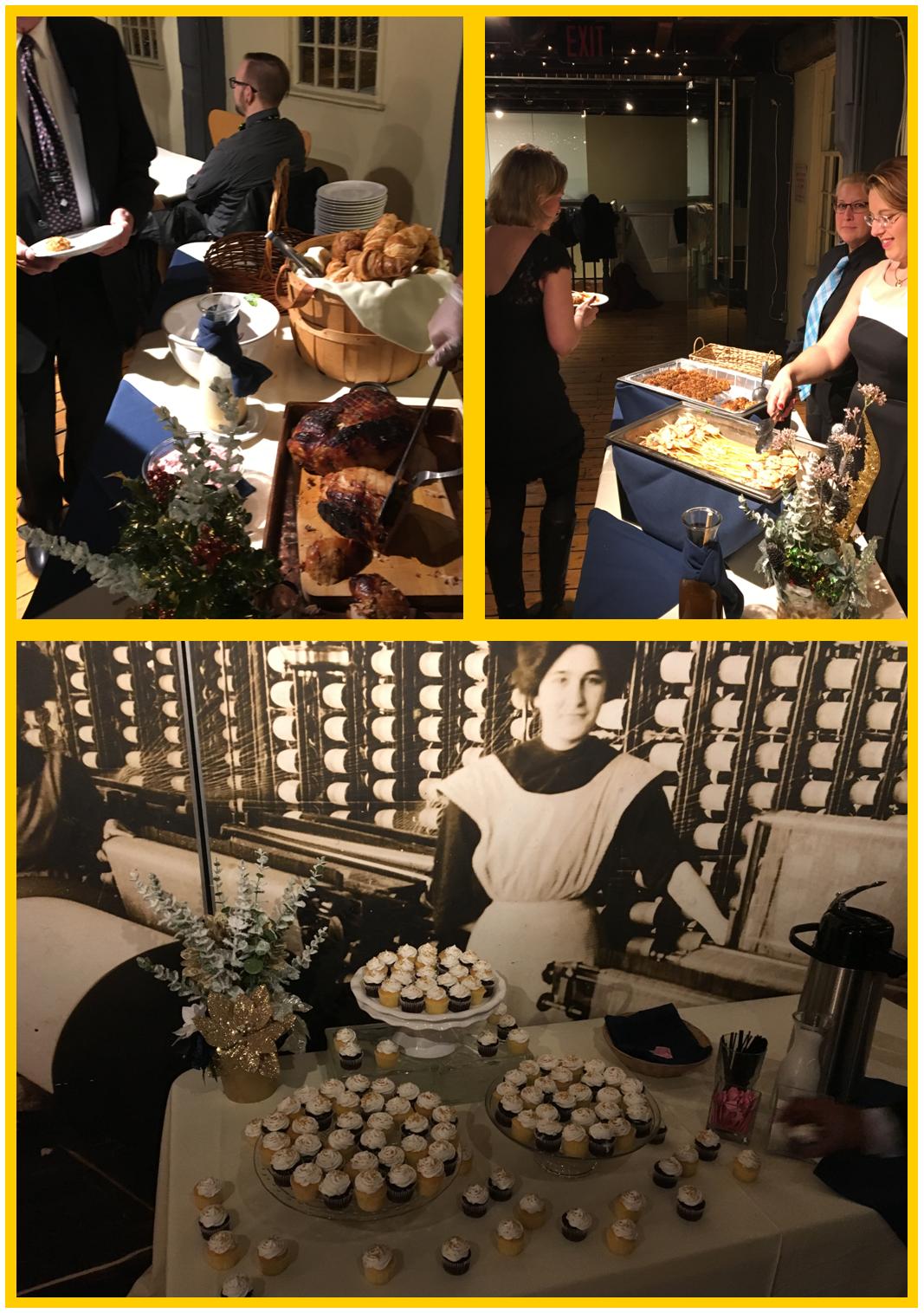 Passed Hors D'oeuvres
Skewered Duck Breast with Plum Sauce
Vegetable Nim Chow Thai Dipping Sauce
Stationary Hors D'oeuvres
Assorted Cheese & Crackers A Beautiful Table Display of Domestic Cheeses and a Medley of Gourmet Crackers. Strawberries and Grapes to accent.
Farm Fresh Vegetable Crudites Cauliflower, Broccoli, Red Peppers, Carrots, Cucumbers and Celery served with a Roasted Red Pepper Dipping Sauces.
Entrée Station's
Mashed Potato Station-
Your Choice of Yukon Gold, Sweet Potato or Baked Potato Accompanied by Bacon Pieces, Broccoli, Chives, Sautéed Mushrooms, Sautéed Onions, Shredded Cheese and Sour Cream.
Seafood Station-
Any nautical theme should have some seafood so the next station was created using shirmp, delicious chef prepared crab cakes,
Spinach Strawberry Salad
Carving Station
Turkey:Maple Glazed Served with Cranberry Mayonnaise, Peppercorn Mayonnaise.
A Salad of Mixed Greens with Cherry Tomato, Cucumber, Kalamata Olives
Preserved Lemon Vinaigrette.
Flaky Croissants
Bar Service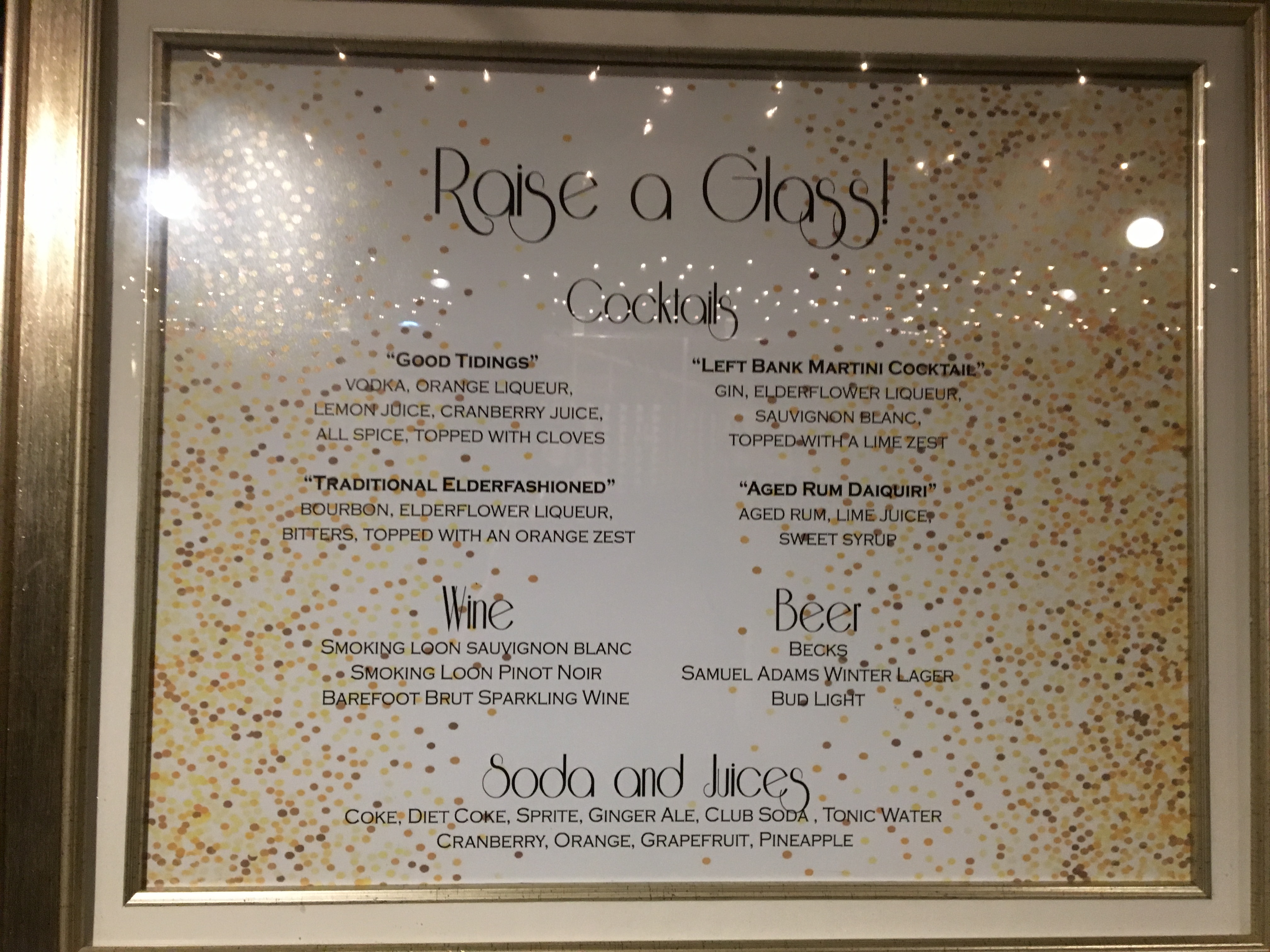 The bar had a four signature cocktails for their guest to choose from. "Left Bank Martini" was a huge hit. "Traditional Elderfashion" was a play on the "Old fashion" your grandparents drink but with Elderflower liquer in it.  "Good Tidings" what the most delicious of all, hints of clove with orange and cranberry made for a great cocktail.  "Aged Rum Daiquiri", this one could seriously put hair on your chest if you drank it too fast.   These are all sipper drinks, every elegant looking which was perfect for the theme of the wedding.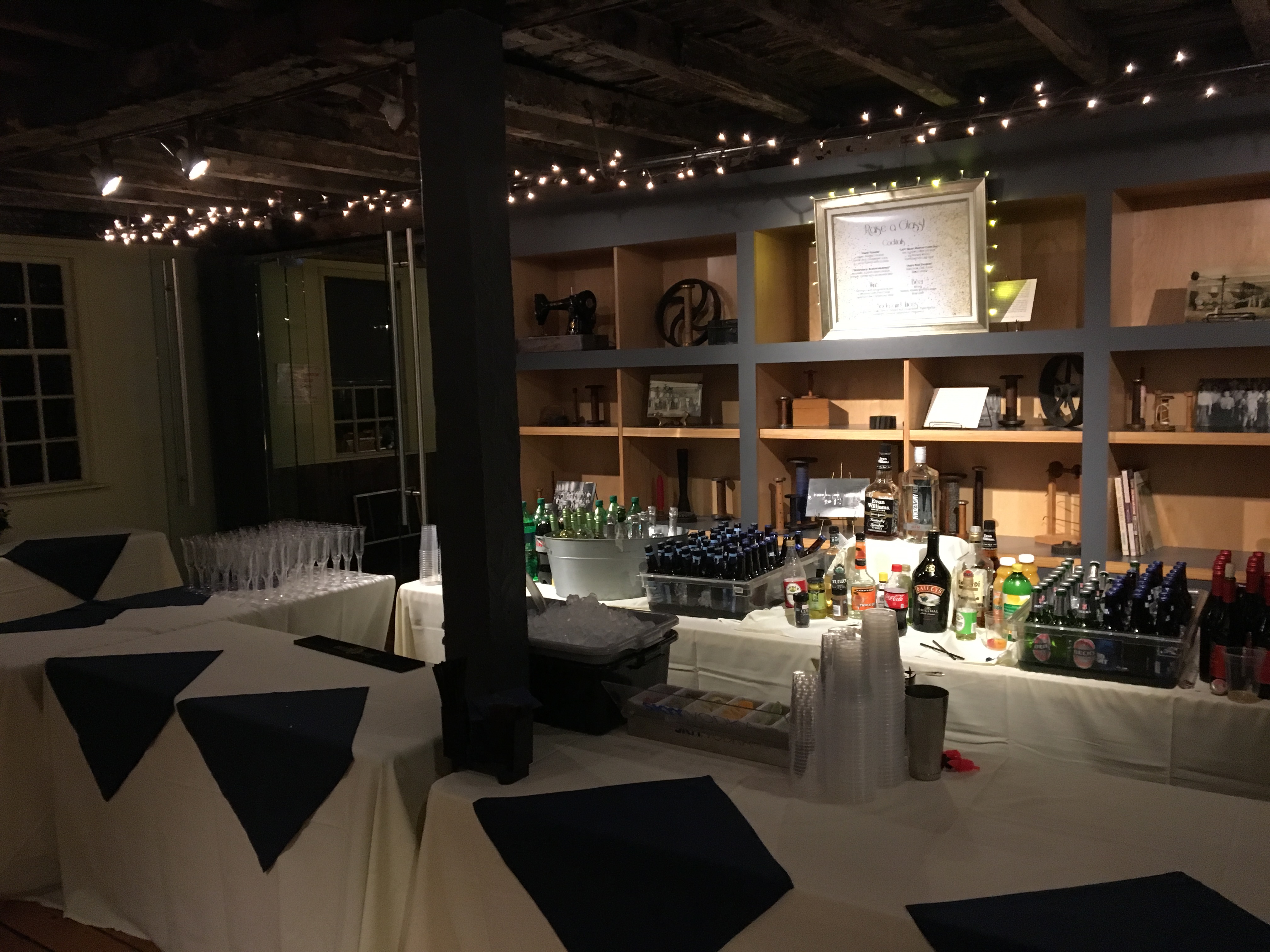 The guest rang in 2017 with glasses of bubbly Champagne.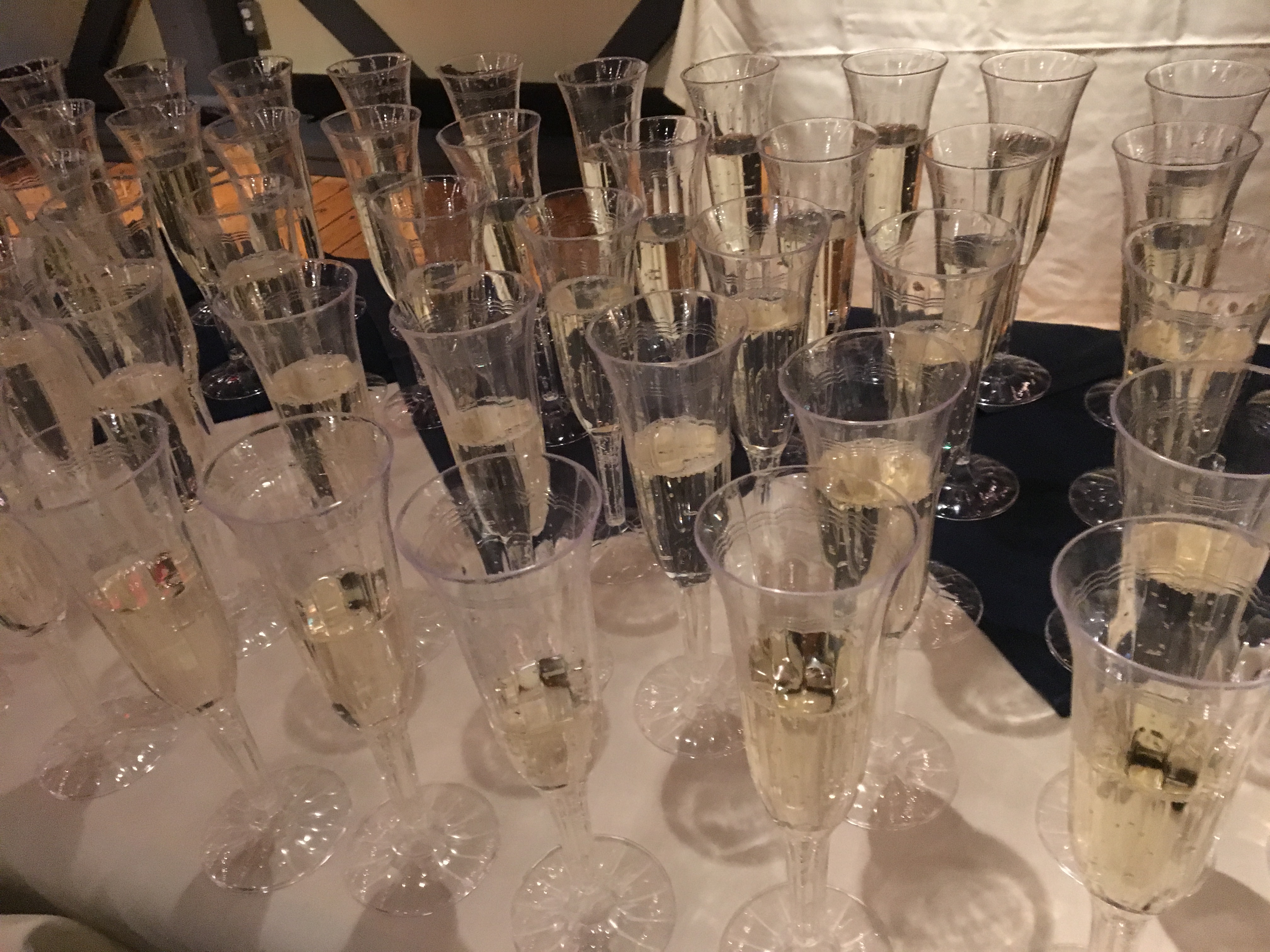 Overall it was a great wedding. The wedding guests as well as the Wedding couple were very nice people and everyone had a wonderdul time.
Theme: The Great Gasby
Caterer: Cozy Caterers
Venue: Old Slaters Mill, Pawtucket. RI
Beverage Service: Cozy Caterers
Photobooth Provided by Host
Living Statues: Ten 31 Productions